ADHD and Dyslexia
Among several very common comorbid, or co-existing conditions among children with ADHD (Attention Deficit Hyperactivity Disorder), is dyslexia. There is still considerable confusion with the general public and educators as to what truly defines a dyslexic child. Even more confusion surrounds how to teach these children with dyslexia to read proficiently.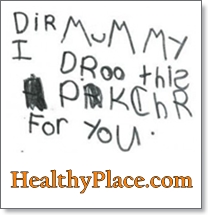 Dyslexia is an inherited condition that makes it extremely difficult to read, write, and spell in your native language -- despite at least average intelligence. Dyslexia is a neurologically-based disorder which interferes with the acquisition and processing of language. Varying in degrees of severity, it is manifested by difficulties in receptive and expressive language, including phonological processing, in reading, writing, spelling, handwriting, and sometimes in arithmetic.
From my experience and considerable research, I have discovered that such children must have a multi-sensory approach of instruction. If children do not pick up the phonics along with other children by the third grade, they invariably are stuck at the second grade level of reading through the rest of their schooling. In my personal experience, I have not seen an exception to this observation. In one instance, the school insisted the child read on an early fourth grade level, but intensive, in-depth testing, revealed the child read at a second grade level.
Since reading is the basis for all learning, I urge parents to insist that schools address any lag in reading skills. Don't let it drag on and on. Your child cannot afford to lose precious months of meaningful instruction. While you, as the parent, cannot insist on a particular methodology of instruction, i.e. Orton Gillingham, Lindamood, you have every right to ask for instruction that teaches your child the way he or she learns. Any recommendation from the district should be a proven method or combination of multi-sensory methods. You have the right, under IDEA, (Individuals with Disabilities Education Act), to ask that your child's teacher have such training as to provide meaningful progress educationally. Ask for documentation demonstrating such success with the school's proposed program.
The reasons you may run into a brick wall are simple. First, districts have stonewalled parents of dyslexic children for years by claiming there is no such disability. Second, they may tell you that IDEA, (Individuals with Disabilities Education Act), does not include dyslexia as a disability. Or third, there is no real testing for dyslexia. These statements simply are not true. Any child who is substantially behind in reading skills shoud be suspected of having dyslexia. Simply put, dyslexia is a serious deficiency in written language skills.
The main reason for skirting the issue of appropriate instruction is the bottomline. A teacher must receive intensive instruction over a period of time to be fully certified to teach such a program. It is expensive for districts to train teachers. However, we must let districts know that the bottomline for our children is not a second grade level of reading proficiency. Ask your districts how many teachers are certified in such a program in your district. Ask how many are in training, and in what programs. Finally, ask how many teachers the district will be placing in such training in the coming year.
The cause of dyslexia seems as elusive as the cause for ADHD. However, they have discovered suspected genetic links for both conditions. It is neurological in origin, that is the source of the condition is in the brain, as is ADHD.
Future Articles on Dyslexia
Now I have the privilege of introducing to you Susan Barton, founder of Bright Solutions for Dyslexia. She has graciously agreed to write a series of articles for my site explaining what dyslexia is, and just as importantly, what it is not.
Susan Barton become interested in dyslexia as she watched her nephew struggle with the disability. She is an internationally recognized expert in the field of Dyslexia and Attention Deficit Disorder. As founder of Bright Solutions for Dyslexia, Susan devotes her time to educating parents, teachers, and tutors about the causes, the symptoms, and the appropriate remediation techniques for students with dyslexia and/or ADD. In addition to offering seminars to the public, she conducts in-service trainings throughout the Western United States.
Susan is also an instructor in Phonemic Awareness and Multisensory Teaching Methods at the University of California, and in Learning Disabilities at West Valley College. She has recently been the keynote speaker at conferences for the Canadian Dyslexia Association, California Literacy, and the California Learning Disabilities Association. Susan is also a member of the International Dyslexia Association, Ch.A.D.D., the Learning Disabilities Association, Parents Helping Parents, and the Association for Educational Therapists.
As Susan tutored children and adult students, and taught instructors, she realized there was a need for a more practical system to teach the teachers and tutors. She developed her own system, called Bright Solutions for Dyslexia.
I am most grateful for Susan's professional and practical input on this most important subject. Watch for more articles by Susan at this site. On behalf of all parents, thank you, Susan!
Susan's site can be found at Bright Solutions for Dyslexia .
Information at this site is not to be construed as legal advice. If you need such advice be sure to contact an attorney who specializes in special education matters.
---
---
next: The Importance of Advocating for Your ADHD Child At Risk in School
~ back to Parent Advocate homepage
~ adhd library articles
~ all add/adhd articles
APA Reference
Staff, H. (2003, June 7). ADHD and Dyslexia, HealthyPlace. Retrieved on 2023, December 11 from https://www.healthyplace.com/adhd/articles/adhd-and-dyslexia
Last Updated: February 13, 2016