Treatment of Adult ADHD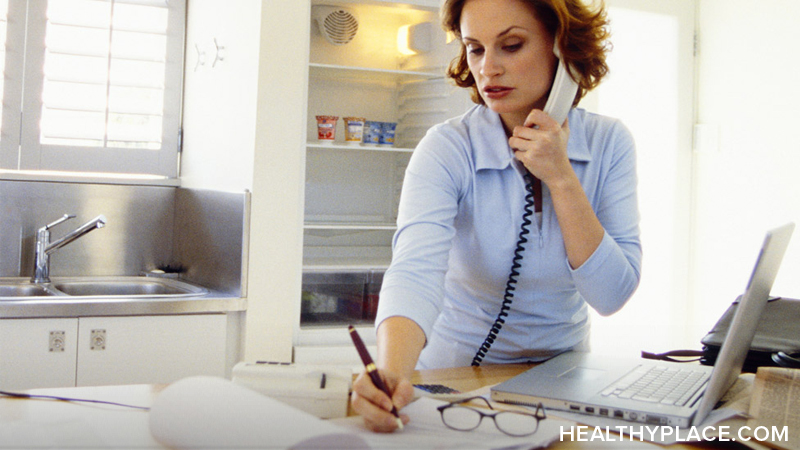 Detailed overviewed of ADHD medications plus education and psychotherapy for ADHD.
ADHD Medications
As with children, if adults take a medication for ADHD (attention deficit hyperactivity disorder), they often start with a stimulant medication. The stimulant medications affect the regulation of two neurotransmitters, norepinephrine and dopamine. The newest medication approved for ADHD by the FDA, atomoxetine (Strattera®), has been tested in controlled studies in both children and adults and has been found to be effective.1
Antidepressants are considered a second choice for treatment of adults with ADHD. The older antidepressants, the tricyclics, are sometimes used because they, like the stimulants, affect norepinephrine and dopamine. Venlafaxine (Effexor®), a newer antidepressant, is also used for its effect on norepinephrine. Bupropion (Wellbutrin®), an antidepressant with an indirect effect on the neurotransmitter dopamine, has been useful in clinical trials on the treatment of ADHD in both children and adults. It has the added attraction of being useful in reducing cigarette smoking.
In prescribing for an adult, special considerations are made. The adult may need less of the medication for his weight. A medication may have a longer "half-life" in an adult. The adult may take other medications for physical problems such as diabetes or high blood pressure. Often the ADHD adult is also taking a medication for anxiety or depression. All of these variables must be taken into account before a medication is prescribed.
---
---
Education and Psychotherapy for ADHD
Although medication for ADHD gives needed support, the individual must succeed on his own. To help in this struggle, both "psychoeducation" and individual psychotherapy can be helpful. A professional coach can help the ADHD adult learn how to organize his life by using "props"—a large calendar posted where it will be seen in the morning, date books, lists, reminder notes, and have a special place for keys, bills, and the paperwork of everyday life. Tasks can be organized into sections, so that completion of each part can give a sense of accomplishment. Above all, ADHD adults should learn as much as they can about their disorder.
Psychotherapy can be a useful adjunct to medication and education. First, just remembering to keep an appointment with the therapist is a step toward keeping to a routine. Therapy can help change a long-standing poor self-image by examining the experiences that produced it. The therapist can encourage the ADHD patient to adjust to changes brought into his life by treatment—the perceived loss of impulsivity and love of risk-taking, the new sensation of thinking before acting. As the patient begins to have small successes in his new ability to bring organization out of the complexities of his or her life, he or she can begin to appreciate the characteristics of ADHD that are positive—boundless energy, warmth, and enthusiasm.
Sources: Excerpts from NIMH and Neuroscience Inc.
Notes:
1. Attention Deficit Disorder in Adults. Harvard Mental Health Letter, 2002:19;5:3-6.
next: The ADHD Diet
APA Reference
Staff, H. (2008, October 6). Treatment of Adult ADHD, HealthyPlace. Retrieved on 2023, December 3 from https://www.healthyplace.com/alternative-mental-health/adhd/treatment-of-adult-adhd
Last Updated: July 11, 2016