Make Time for Anxiety
Anxiety can be incredibly exhausting. Anxiety can us down physically and emotionally. One reason anxiety is so taxing is that, once in our mind, it takes almost complete control. Fears and worries grow and they stick. It's a vicious cycle: anxiety makes us worry, and the more we worry, the bigger anxiety grows, and the bigger it grows, the more we worry. However, even when anxiety grows so large it threatens to consume us, there is a way to shrink it back.
Anxiety Wants Us to Constantly Worry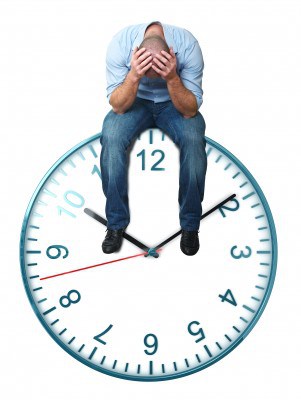 Anxiety has strategies for keeping power over us. One such strategy is to demand constant attention. It's much like a toddler, actually. Picture it jumping up and down in your mind, being noisy and shouting, "Watch me! Pay attention to me! Me! Me! Me!"
When we listen to anxiety and give it constant attention, we turn it into a worry monster. It would be wonderful if we could just tell anxiety to go away, but sadly, that doesn't work. What does work for many people, though, is to set aside time each day to worry.
Making Time to Worry Allows Us to Take Control
When we set aside time to worry, we are regaining power over our own minds. We cease to let anxiety tell us that we have to worry all day, and instead we tell anxiety that we will decide when we worry. As this happens, we become less anxious and more mindful.
I invite you to tune into the video for a more in-depth exploration of how to do this and why it works.
Connect with Tanya on Facebook, Twitter, Google +, LinkedIn, her books, and her website.
APA Reference
Peterson, T. (2014, October 30). Make Time for Anxiety, HealthyPlace. Retrieved on 2023, September 30 from https://www.healthyplace.com/blogs/anxiety-schmanxiety/2014/10/make-time-for-anxiety
Author: Tanya J. Peterson, MS, NCC, DAIS
I feel like a need a buddy on this to do it with me but I don't know who to ask.
I think this blog message was very helpful for clients that suffer from anxiety, because it can really take over a person's life and interfere with a person's daily life. sharing way to reduce anxiety is the best way to reduce it, by remaining clam, taking deep breaths, time management, and relaxing is the most important thing. this blogger gave information that would promote a good client nurse relationship.
Hi Rose, just wanted to say I love the article. I first found out about mindfulness from dontworryaboutanxiety.com and have been researching it ever since. It has certainly been a staple in my recovery from anxiety.
Thanks very much for this article. I suffer from anxiety and sometimes it gets such a sound grip I actually can feel my entire body surrendering to it. It just starts out of nowhere and before I know it, it takes totally over.
I worry about everything and when there is nothing to worry about I worry about having nothing to worry about.
I will indeed practice putting aside the time to worry. I never thought about that. I have practiced how to put time away to dream so I am sure this could be a great stress releaser.
Leave a reply