When Should You See a Doctor for Anxiety?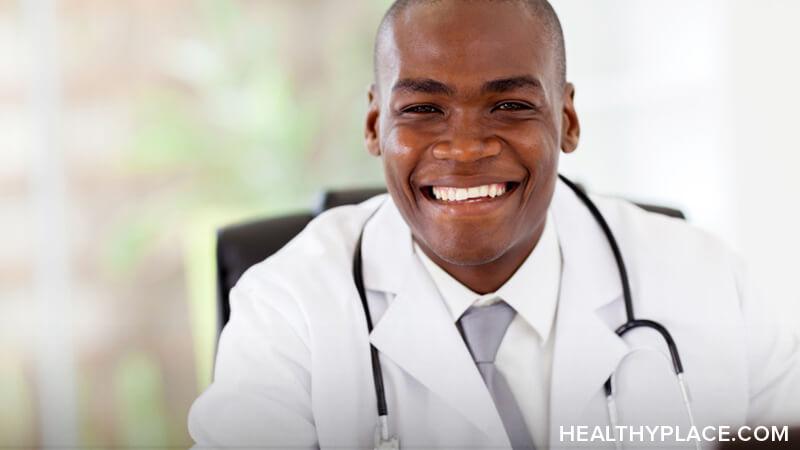 As life-disrupting and misery-creating as anxiety can be, it's often difficult to know when you should see a doctor about anxiety symptoms. Learning when you need anxiety help will help you feel more confident and less anxious about your decision. Use the following information to help you decide if and when you should see a doctor for anxiety.
If you worry about your anxiety symptoms and wonder if you should see a doctor, then maybe you also worry if seeing a doctor would be silly or pointless because maybe your anxiety isn't actually that bad. This type of worry is a common feature of anxiety known as meta-anxiety, or anxiety about your anxiety.
For those of us who have experienced it, meta-anxiety is not only obnoxious but can be paralyzing. Having anxiety about when you should see a doctor for anxiety can get in the way of treatment. There are times when a trip to the doctor to discuss your anxiety is a very good idea that can help you move forward past anxiety.
When Should You See Your Doctor for Anxiety Symptoms?
Whether you are experiencing anxiety symptoms for the first time or your existing symptoms are worsening, a trip to the doctor is important. Whenever you have new or worsening symptoms regarding anything, a check-up is in order. You'll establish a baseline that will be used to measure progress or regression.
You should see a doctor for anxiety, especially generalized anxiety disorder and panic disorder symptoms or the experience of panic attacks, to rule out underlying causes of your anxiety. Many medical conditions either mimic anxiety or have anxiety as a symptom and need to be treated directly.
Checking in with him/her about over-the-counter medicines and herbal treatments for anxiety can help you get to the bottom of the problem. According to WebMD, some of these supplements contain chemicals that worsen anxiety symptoms.1
You should see your doctor for anxiety if you feel that it has taken over your life and is negatively affecting your thoughts, feelings, and actions. A visit to your doctor about what is happening is important to get anxiety treatment recommendations. He/she might talk to you about medication and give you a prescription, and/or might refer you to a reputable therapist or psychologist who specializes in anxiety disorders.
Always see your doctor, or go straight to the emergency department of your local hospital, if you are having suicidal thoughts.
Where Should You Start When You Need to See a Doctor for Anxiety?
Your general doctor can be an asset in your anxiety treatment. While these practitioners don't specialize in psychiatric disorders, they are versed in the Diagnostic and Statistical Manual of Mental Disorders, Fifth Edition (DSM-5). Anxiety is common, and doctors, in general, know how to begin treatment.
Doctors aren't psychotherapists or counselors, however, and will stick to the physical symptoms and medical aspects of anxiety. They are in a position to know of community resources plus can give you a referral to a psychiatrist, psychologist, or therapist if you'd like one.
When you see your doctor about your anxiety symptoms, you will be taking an important step in getting back your life. Anxiety and meta-anxiety won't forever be in the way of happiness and your ability to thrive.
In the below video, I discuss meta-anxiety. I invite you to tune in.
APA Reference
NCC, T. (2017, October 25). When Should You See a Doctor for Anxiety?, HealthyPlace. Retrieved on 2019, August 20 from https://www.healthyplace.com/blogs/anxiety-schmanxiety/2017/10/when-to-see-your-doctor-about-your-anxiety-symptoms
Author: Tanya J. Peterson, MS, NCC