Being an Emotionally Sensitive Person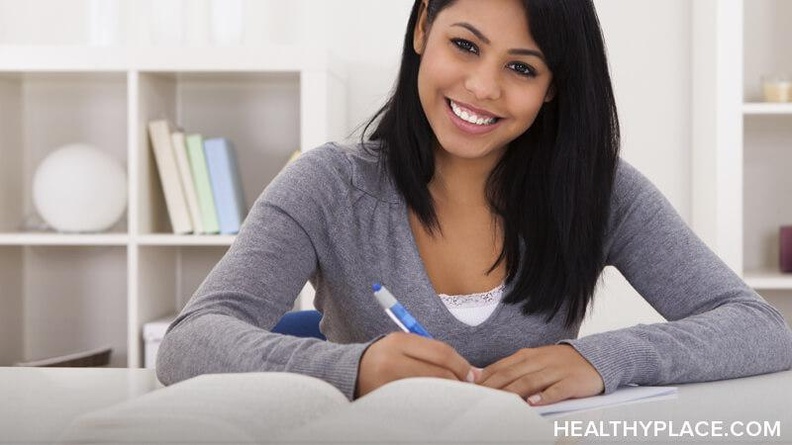 Being emotionally sensitive is like going through life with open wounds. Something that might go unfelt by someone who isn't emotionally sensitive could be felt deeply by someone who is very sensitive to emotions. For me, being emotionally sensitive means that I experience a vast spectrum of emotions and often feel each one very intensely.
When I see something on TV that makes me smile, I'm more likely to feel a surge of joy than a small glimmer of enjoyment. If I'm anxious about a difficult conversation I need to have, then I am often wracked with trepidation, rather than mildly worried. I view being emotionally sensitive as a core part of my identity and without it, I wouldn't be who I am. My emotional sensitivity is what drives me to connect with people and motivates me to read, write, make art and learn about the world. Without my emotional sensitivity, I don't think I would be as empathetic as I am, as driven to help others or have the same interests or even career. 
Being an Emotionally Sensitive Child
Whilst I love my emotional sensitivity because it's the keystone of my personality, it has been extremely challenging for me. This is because when I was a child I didn't learn how to cope with feeling strong emotions. I remember being age four and standing in a paddling pool with a stubbed toe and crying inconsolably. Even at that young age, I was aware that I was crying a lot more than other children. I understood that the adults around me didn't always know how to calm such an emotional child and I viewed myself as someone difficult and dramatic.
I grew up to believe that my emotions were out of proportion to the situation, to fear my emotions and, ultimately, to conceal my feelings as much as I possibly could. Because it's extremely hard to push down emotions that are as strong and intense as mine, I began to self-harm to release the pain of holding them in. As a young adult, I entered abusive relationships and stayed in them for far too long. I felt that nobody could cope with me because I was too emotional and that nobody could love an emotional storm like me. Later in my 20s, to my surprise, I discovered that I was lovable precisely because of my emotional sensitivity and that it was not something I needed to change. 
Emotional Sensitivity and Borderline Personality Disorder
Generally speaking, people with a diagnosis of borderline personality disorder (BPD) tend to be very emotionally sensitive. Not everyone who is emotionally sensitive develops borderline personality disorder, however. I see the difference between being emotionally sensitive and having borderline personality disorder is in how a person views him or herself, how the person responds to his or her needs and, often, whether that person has a debilitating terror of being abandoned and rejected. People with emotional sensitivity who have learned to respond to themselves with compassion, gentleness and understanding are unlikely to have borderline personality disorder. 
The Importance of Validation for Emotionally Sensitive People
It helps me enormously to be in a validating environment. This means being close to people who accept my emotional sensitivity, understand that I have BPD and don't belittle my feelings. If you're emotionally sensitive, then you will probably know that being invalidated makes things feel so much worse. I have to surround myself with people who appreciate that I feel many things and feel all of them deeply. If you're emotionally sensitive, I hope you can find people who appreciate you too.
APA Reference
Cappuccino, R. (2019, October 9). Being an Emotionally Sensitive Person, HealthyPlace. Retrieved on 2023, December 11 from https://www.healthyplace.com/blogs/borderline/2019/10/being-an-emotionally-sensitive-person
Author: Rosie Cappuccino
This is very helpful! Thank you. It really helps me to understand my daughter when I can read personal stories such as this.
I'm glad there is a term for emotionally sensitive people. I'm happy there are other people like me. I always thought I was alone. I am the most sensitive person I know. At first, I hid most of my emotions. I was unemotional and numb. I was scared to be me and to look weak. Now, I'm strong, confident, and will cry if I need to. I accept me for who I am. I feel if the world doesn't like emotional me, so what!
Have you ever read The Highly Sensitive Person by Elaine Aron? I'd never realised I was emotionally sensitive until I read that book, I just thought there was something wrong with me. I never thought about it tying in to BPD before but you've got a good point.
I have and I really liked it. Thank you for mentioning the book. I would love to see more books about emotional sensitivity and hopefully more will be written over the next few years. Take care. Rosie Cappuccino - author of More than Borderline
Gives a great insight to not only the experience but also how others can support people who experience emotions to this degree. Very helpful
So happy you found this helpful, take care. - Rosie Cappuccino, author of More than Borderline
Leave a reply