The Bipolar Brain – A Radio Station You Can't Turn Off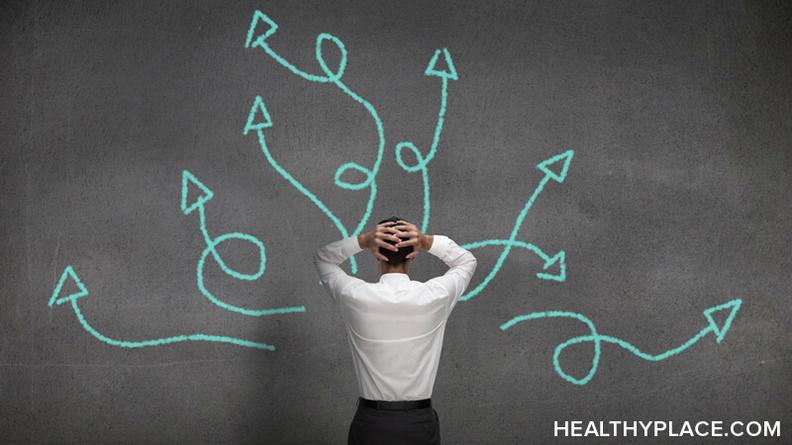 Ah, the human brain. It's a wondrous thing. It calculates, it categorizes, it makes connections and it remembers the square root of 144. I'm constantly awed by its power.
But one of the annoying things that can happen to a brain is that somehow, a song gets stuck in it. Somehow, even though its great power and ability, the catchy hook of the latest pop song gets stuck inside some errant neurons and plays over and over.
And this causes a lot more trouble in my bipolar brain than it does for others.
I Have Justin Bieber Stuck in My Head; I'm Thinking of Cutting it Off
I find myself with songs stuck in my head all the time. Like, every day, all the time. And they aren't songs that I like or even songs I have heard that day they are just random songs that somehow fight their way into my consciousness long enough to create a groove there. And once they're there? Good luck getting them out.
My Bipolar Brain and Earworms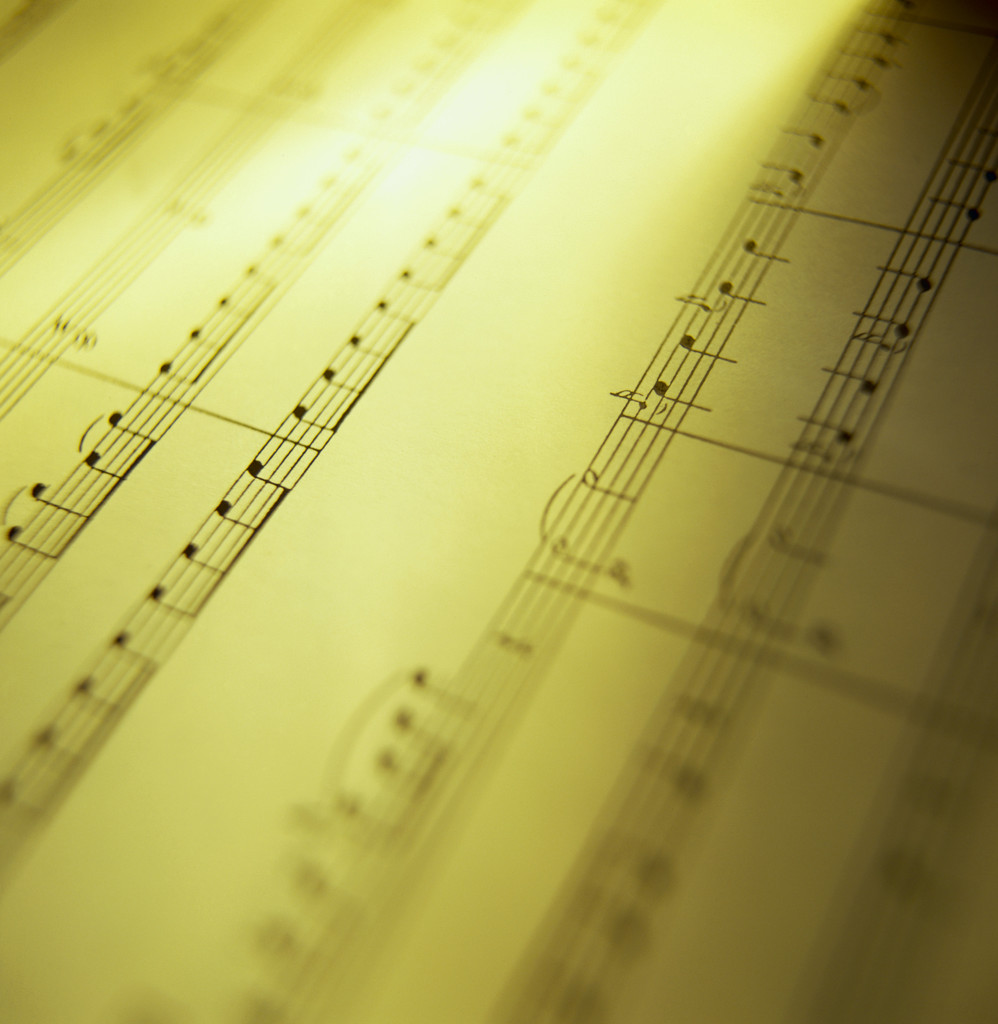 According to Wikipedia, this phenomenon is known as an "earworm," "musical imagery repetition" or "involuntary music imagery." In Germany, they have a special word for it – Ohrwurn – "a type of song that typically has a high, upbeat melody and repetitive lyrics that verge between catchy and annoying."
Earworms are completely natural, of course, and apparently, 98% of people experience them. Women seem to experience earworms for longer and are more irritated by them. Songs with lyrics account for about three-quarters of earworms.
My Earworm Moved In
Unlike the experience that most people have, I have earworms much of the time. Sometimes it's one song that repeats for days and sometimes it's many songs in a day, but predominantly they are there.
I have found no research suggesting people with bipolar disorder have more incidence of earworms than others but there is research that says people with obsessive-compulsive disorder (OCD) do and as I've remarked previously, OCD and bipolar disorder may be linked. And earworms on hypomania? That is your brain on extra-crispy-crazy.
Admittedly, it is a very obsessive thing my brain does. It feels like an obsession with the invisible. I can never see it so it never goes away. And I find this highly troubling.
Like, highly troubling. Like I could see someone wanting to ice pick his or herself just to make the blooming song in his or her head shut the heck up. It's that much of an anxious obsession. It's crazy-driving obsession. Sometimes I feel like I'm begging my brain to think of anything else but it laughs and carries on with the 30-second loop.
Holy macaroni is it ever frustrating.
So, my question to you is this: How often do you experience earworm? Is it troubling to you?
You can find Natasha Tracy on Facebook or GooglePlus or @Natasha_Tracy on Twitter.
APA Reference
Tracy, N. (2012, November 23). The Bipolar Brain – A Radio Station You Can't Turn Off, HealthyPlace. Retrieved on 2023, June 10 from https://www.healthyplace.com/blogs/breakingbipolar/2012/11/bipolar-brain-radio-cant-turn-off
Author: Natasha Tracy
'Joy to the World~Jeremiah was a Bullfrog' sung byThree Dog Night. I have an OCD diagnosis. OCD and I have hung out together for most of my life (60 years) I heard this song when I was a child and it has been rolling around in my head ever since. Much of the time it is a silent partner. I am easily distracted at the best of times. My wonky concentration can lead me down the rabbit hole and that's when I can say "They're playing my song."
I have not discovered how to change the channel, so I have learned to go with the flow. It is my one and only earworm. One is definitely one too many. ;)
Wow - this describes exactly what I go through. Sometimes it's triggered by a song I heard. On some occasions I dreamt about a song and woke with it in my head. Often I'll hear a phrase that triggers a song. Oddly, the phrase doesn't even need to be lyrics from the actual song, but just loosely tied to a past occasion or mental association. Sometimes one song sounds like another and I'll cycle back and forth between the two.
I used to consider this an asset. After all, I could analyze music and "decompose" it into its component parts. That helped me a ton when performing or writing music. However, with age I find that I never, ever get a break from the "mental radio". And it seems to get worse with time.
Does anyone else have a "sweet spot" with hypomania where things are clear, the mental chatter is actually helpful, and the music is actually a nice thing? I have that for a short time and then it quickly devolves into a cacophony of chatter where I can barely focus on anything else. Ugh...
I have this with a little more "spice" i call it. Whenever I have an earworm I connect it to a place/activity/object. So now everytime I'm eating something I have this one specific song in my mind. I have this with every aspect of my life and If not it's another song that's in the background. Been suffering with this for only two months and already feeling like giving up, great...
Never thought someone has the same obssessive thing like I have. I have earworms usually in the morning when I am the most exhausted and in a bad mood. The song(s) is stuck in my head and won't go away!! My brain is really tired over these obseessive thinking.
Hello, please help me. ALL the time i heard music in my head. I want off this .........
I don't know if you are still reading this in 2022 but I'll write anyway. I've had earworms off and on for years but more recently two songs played in my head for several months. Then my doctor increased my thyroid dosage and the songs mostly went away. Now I'm frustrated because I really miss them and cannot re-activate those two songs.
don't know if this is a bipolar thing --- but then didn't know I was bipolar until diagnosed last month! It suggests we really should pay closer attention to what we are listening to. The good news is all art is art (but is all music, honestly good art?) I used to be able to drown out my thoughts using a journal then listening to a good CD.
I haven't gone a single day without a song in my head for as long as I can remember (30 years?). And I tell you, when you go into a room to have a meeting and you have 'Who Let the Dogs Out' stuck in your head, where it has been for hours, it is frustrating and suuuuuuper difficult to concentrate.
I do have some songs that help melt some of the loudest songs to a more dull roar that I will try to particularly put in my head. But it switches too fast. Like a child fiddling with a radio.
And it isnt just songs, it is words and phrases with no tune, like words like "archipelago" or "vernacular" or "haberdashery".
My family doctor had no idea. My psychiatrist was the first to mention 'auditory hallucinations' but I am not so sure that is correct.
I have tried so many methods to get rid of the songs, like the shout it out variation. But activities like that usually push my mania, (which is already pushing at the seams with the songs)over the edge.
I can't focus on reading, I can't meditate because my brain is having a dance party which just pushes me on edge and diving for my playlist to put on something different.
I do this all the time. I never knew that there was a word for it. I never knew that OCD and bipolar could go hand in hand I always thought that I had OCD I have found that wearing my headphones and listening to music constantly all day long helps with the earworms. I really don't hear the music as much it actually helps me be able to focus on what I'm doing at the time people find it strange but it actually helps me normalize my day if that makes sense. I'm glad I found this article because I just thought the super annoying songs in my head which seem to be somewhere over the rainbow and do re mi from The sound of music which as you can tell super annoying which I saw someone talking about the oompa loompa song above in a comment so that's just as annoying. But you should try out the headphone thing if you have this problem and it's severe because it really does help and I know people won't understand but you can actually function and concentrate a lot easier. Thank you for this article.
I too have the ever playing music in my head . Hope it don't get stuck on the "loompa-loompa" song again , there are worse... I also have tinitise that I only notice when it's quiet or I think about it . Once in a in a blue moon it stops as does the music and it seems like somethings wrong . I have found at least a way to change the song playing tho- do what the radio station does when the song ends , announce the stations call letters like 102.5 WDVE Pittsburgh. That usually it . If not - go to commercial...
I tried searching earworm and bipolar, and was so surprised to find no research papers. I'm in a hypomanic episode currently. Mine are often triggered by stress and sleep routine disruption. I have been sleeping very little but still feel wide awake, and CONSTANTLY have a couple of songs in my head that just go round in a loop. My mind plays/sings them very fast, over and over and I find it characteristic of a hypomanic episode at this point: racing thoughts, jumping between random topics with certain parts of songs played in a loop in between. I experience earworm at 'stable' times too (like most people), but never so intensely. Thanks for this post!
I have been living for this now for over a year, and as much as it is distressing at first I have found that the brain begins to adapt to it and slowly it seems to fade into the background and just become a more normal thing.
I've been to the doctor and had an mri done with normal results. I also see my psychiatrist every three months and have tried antipsychotic and antidepressant medication which neither have made it fade, I am now going lower on my medication since it hasn't made any difference. Anyways, if you are newly suffering with this awful condition try to keep your head up and hopefully eventually you will just start to adapt to it and it won't be such a bother, or if you're lucky enough it will fade completely. But you are not alone in this condition.
I literally had a Justin Bieber random song in my head I'm scared it's 2021 wtf I don't even listen to him ughhh wowowowowow
Same happen to me,songs never stop playing
I can't remember a time in my life, at ANY point in time, where I didn't have some song "playing" in the background in my head. If I'm listening to music its whatever I'm listening to, so I prefer to have music on a lot so I'm not just hearing bits of songs on repeat, but it's constant. It's almost like I'm in a movie or TV show with background music going, my own personal radio station in my head.
Sometimes its great, like when I'm having fun and a perfect song will pop into my head and then its like I have my own personal soundtrack going. Other times it feeds into depression or other negative feelings and makes them worse. The songs tend to be tied to my mood, upbeat songs when I'm happy, sad songs when I'm upset, fast songs when I'm panicked or manic. Sometimes the song causes the mood, especially if I'm listening to music. A song I like can pick me up on a bad day, or a song that my mind associates with feeling down can sink me out of a good mood. Other times the song stuck in my head will change if something changes my mood.
The songs themselves never really bother me, aside from getting annoying sometimes like listening to a song on repeat or if its a song I dislike. Most of the time its just music I know and I don't mind the soundtrack. If the songs change often enough or I'm focused on something else I don't even notice all the time unless I think about it. Usually I notice when a single bit of a song gets stuck in my head on loop or if it's a song I dislike. But it's somewhat comforting to know I'm not the only one with an iPod stuck in their head, haha.
I have posted on this forum many times over the last few years commenting on musical intrusive thoughts. I have tried many different methods to try and help with these intrusive thoughts without success.
Anyway, I have now decided to try a 30 session course of TMS (Transcranial Magnetic Stimulation) as I have seen many positive reviews about this treatment. I will update this forum as I proceed with the treatment over the coming months. If it proves to be helpful then maybe others might be tempted to try the treatment (although it is expensive).
I hear bits of songs or even film soundtracks ,the most recent is the Halloween soundtrack ,sometimes it gets out and sometimes comes back and sometimes replaces itself I do not why this happens just the mind chooses what to play on and on ,I try to exercise ,sometimes works out and sometimes doesn't ,I listen to relaxing Tibetan music works out for a short time and the radio station comes back ,funny I did not realize it was so common in people
I have taken various antidepressants for years. Sometimes I see to get immune to one and have to switch it up. My insurance i have now I have to go clinic. They are not as knowledgeable as most psychiatrist im used to seeing. So I am suffering during covid, no able to figure out a way to get a better doctor. Long story short. I do not have earworms when my meds are working right.
Hi
Ive been experiencing the same thing recently for last few months. Any Era of songs , im 63 , so a vast variety! I had a Brain Tumour 16 years ago and have been having frequent headaches and i have 2 children with Mental Health problems too.
However, i find if i just sing along to whatever appears , it will eventually give up after awhile , even if it takes a few hours of singing to do it!
It is just conditioning your brain to say " No " i dont want to play your stupid games! Good Luck 😁
I'm 49 and have songs, different ones and only a few lines, pop into my head at least 10 to 20 times a day. This has been this way for over since on and off since I was a teenager. I also have severe tinnitus but I'm positive it's not related. Finding these comments has made me realise I'm not alone as my psychologist was clueless.
The songs annoy me and frustrate me when they won't stop to the point of yelling at them in my head but most of look at them like I have a subconscious "Bumblebee " ( from the movie transformers who could only speak via songs from the car radio )who sends me messages in the form of music. I've learnt to listen to my songs and try and tap into my emotional state at that moment to see if my mind is trying to tell me something.
My songs are from every era, every genre and sometimes songs my conscious has never heard. Normally in the form of repetitive few lines and never the same after the situational "loop" has ended.
I have severe anxiety, panic disorder and ocd and I am not medicated as I believe drugs don't work. I do take CBD oil from my anxiety which is marvellous and I find my musical brain sends me songs more and more when anxiety and worry are higher ( even if outwardly I don't feel anxious I did deeper to find the root cause )
I relied on music as a teenager to get me through my parents messy divorce, I used it to stop hearing their yelling. I use to to make me feel good and I'm positive my brain is using it in a way to self medicate when it thinks I need it. So I listen, accept and it goes away until the next moment in the day I need it.
Please try listening to an audiobook. Though it's not a permanent fix, it will allow you to take a break from the barrage. I can listen out loud on my phone, but some may need to try it with headphones to keep out other distractions. Just make sure it's something you're actually interested in listening to so your mind doesn't wander. I do this when I'm doing things like dishes or repetitive tasks at work. Hope this helps someone.
Hello everyone. OCD and anxiety is a liar, it makes us believe the worst case scenarios of our imaginations. I get songs in my head quite a bit, I had to learn to not only accept it but encourage it. I learned this from my intrusive thoughts, images and thoughts that were so horrible that my mind kept playing it over and over again. I learned that once the fear of having such thoughts was removed, the images faded on their own. Same with the songs in my mind. It happens to just about everybody, according to research 98% get music or songs playing in their minds and 90% of people it happens to at least 4 times a week. Meaning its our anxiety about it that causes our grief, as this happens to 9 out of 10 people multiple times a week or more. Those people do not have underlying anxiety or OCD which means its probably playing in their heads and they barely notice it. Same with me, when my anxiety levels are down, I don't even realize its there.
Has anyone ever got rid of their earworm? If so how? I can't even function anymore, I'm afraid I'm only 22 and I don't think I can carry on with life in this mess. :(
Hi, ive been reading a lot about this condition. I feel that I have it. There's always some song playing in my mind. it changes all the time, some times even after less than a minute. whenever I'm feeling sad or angry i can never properly feel the emotions because I have a song playing full blast in my mind. It keeps me up at night. Chewing gum doesn't help but listening to music does. Any tips on how to deal with it please ?
i too have been suffering from this for about four months, it's relentless and no matter what i do aside from watching tv it's always there. i stopped listening to music because of it and stay in bed most of the day trying to fall asleep to escape it. i've been taking lexapro for a month and an antipsychotic for a couple months which i've recently upped the dosage of with no change in the songs at all. it's very discouraging, i can't imagine having to live with this for the rest of my life i'm only 28 years old.
has anyone found anything that's worked for them? please share, this condition is debilitating and causes pure suffering.
I READ THAT CHEWING GUM CAN HELP, AT LEAST YOU CAN TRY THAT DURING THE DAY. I AM JUST NOW TRYING IT AND IT SEEMS TO BE WORKING---? WILL SEE.
Omg....I found this while trying to search if there was an actual psychological diagnosis for the constant music going through my mind. The music is totally random and its almost all of the time. A couple months ago I had the A-Team theme song going through my mind. It went on for a few days and as far as I can recall, I didnt have any instances where I recently heard it. Also....YES...sometimes its songs that I dont even like. I have a knack for remembering lyrics, but not sure if that relates to this in any way. It's nice knowing that I'm not the only one.
I just found this blog while doing a Google search on whether there was something wrong with me for constantly living in a real life musical. I tend to just randomly blurt out lyrics to songs, jingles and even my own made up songs. Even though I don't do this in public very much (it has happened though) I have started questioning my sanity (maybe I (we) have been in quarantine too long). But so glad I found this blog and have read through the comments. I feel much less alone in this musical now. <3
Had song stuck syndrome for 4 months now. I'm going insane. It's horrible.
Since 2008 I've been on a steady regimen of luvox, klonopin, and lamotrigine for chronic depersonalization disorder (a rare dissociative condition) and had been doing fine until i took on a full time job with a crazy schedule. Due to my new symptoms i increased my luvox and lamotrigine but no decrease in symptoms. Thru my research ive found that lamotrigine can induce musical hallucinations but that's different from internal musical imagery (earworms). I'm not sure what the cause is. My therapist thinks the stress and lack of sleep from my job (which i have since left) caused this. Not sure what to do. I'm doing hypnosis weekly but not much is working. Today i had a pretty good day but after a nap ive had the same song on a loop for the last 8 hours. Anyone have any info please contact me.
Hello everyone,
I have been working on Psychoanalysis for 25 years and teaching for 12 years. Through all my life, I believed that this 'ecole' contains all the answers about any kind of mental problems. I do still believe...
As for my problems: I started to memorize some numbers, license plates, names, conversations and other things 3.5 years ago. Because of my scheduled life style, I had to skip long-term therapeutic process and started medical treatment. I took 100mg. Zoloft for two years and all symptoms dissapeared in the first 6 months successfully. I must say that the Sertraline is one of the most powerful tools for reducing anxiety.
After quiting pills -one year ago- this 'Stuck Song Syndrome' started. I just began to search some answers but I could not find any right suggestions.
I still have the same problem but not that effective. I don't have a spesific song. One song appears and then the other song generally dominates the first one. It is like a circle. I don't have any intention to take pills again.
Since 'anxiety' is not my major problem, I can face with these songs easily, like an observer from out of my mind. For the last two weeks, I managed to control those rhythms without trying to suppress them.
Here are some tips:
Whatever happens, please don't forget that the most harmful effect of the mind is anxiety. If you manage to reduce your anxiety, all musical effect 'slims down' automatically. If you defeat your anxiety, all musical symptoms lose their powers constantly. To defeat anxiety, put yourself in someone's place, someone who is healthy, who does not suffer with the same problem. Oberve people closer to you, see how they are careless about listening music, see how they go on with their life easily . A sharp identification with someone who does not have the same problem can really reduce the power of the song that stucks in your mind.
Second, jazz music; especially experimental or avant-garde jazz! It is really impossible to memorize any experimental Jazz music's partitions (if you are not a musician). When you listen that kind of music, the notes immediately transforms into an anti-virus that attacks the song stuck in your head. Use jazz as a spy for hunting the cheap song in your mind. Try 'Jazz Cure' not only once. You'll see the result after a couple of days.
There are some other interesting solutions, I'll keep on writing if you need to hear them.
Leave a reply