The Bipolar Brain – A Radio Station You Can't Turn Off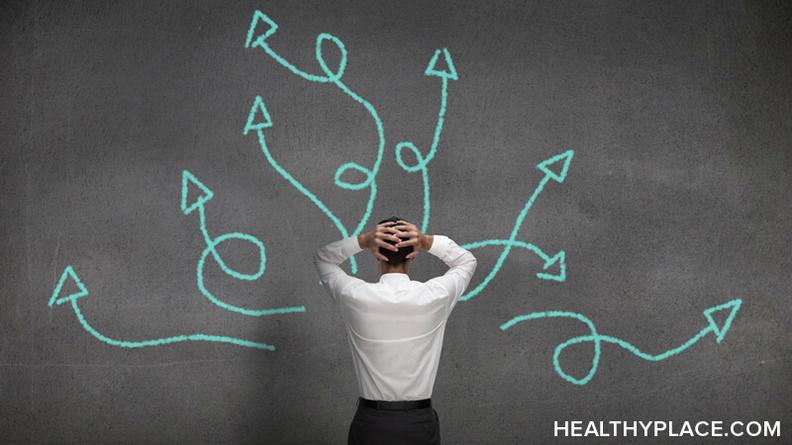 Ah, the human brain. It's a wondrous thing. It calculates, it categorizes, it makes connections and it remembers the square root of 144. I'm constantly awed by its power.
But one of the annoying things that can happen to a brain is that somehow, a song gets stuck in it. Somehow, even though its great power and ability, the catchy hook of the latest pop song gets stuck inside some errant neurons and plays over and over.
And this causes a lot more trouble in my bipolar brain than it does for others.
I Have Justin Bieber Stuck in My Head; I'm Thinking of Cutting it Off
I find myself with songs stuck in my head all the time. Like, every day, all the time. And they aren't songs that I like or even songs I have heard that day they are just random songs that somehow fight their way into my consciousness long enough to create a groove there. And once they're there? Good luck getting them out.
My Bipolar Brain and Earworms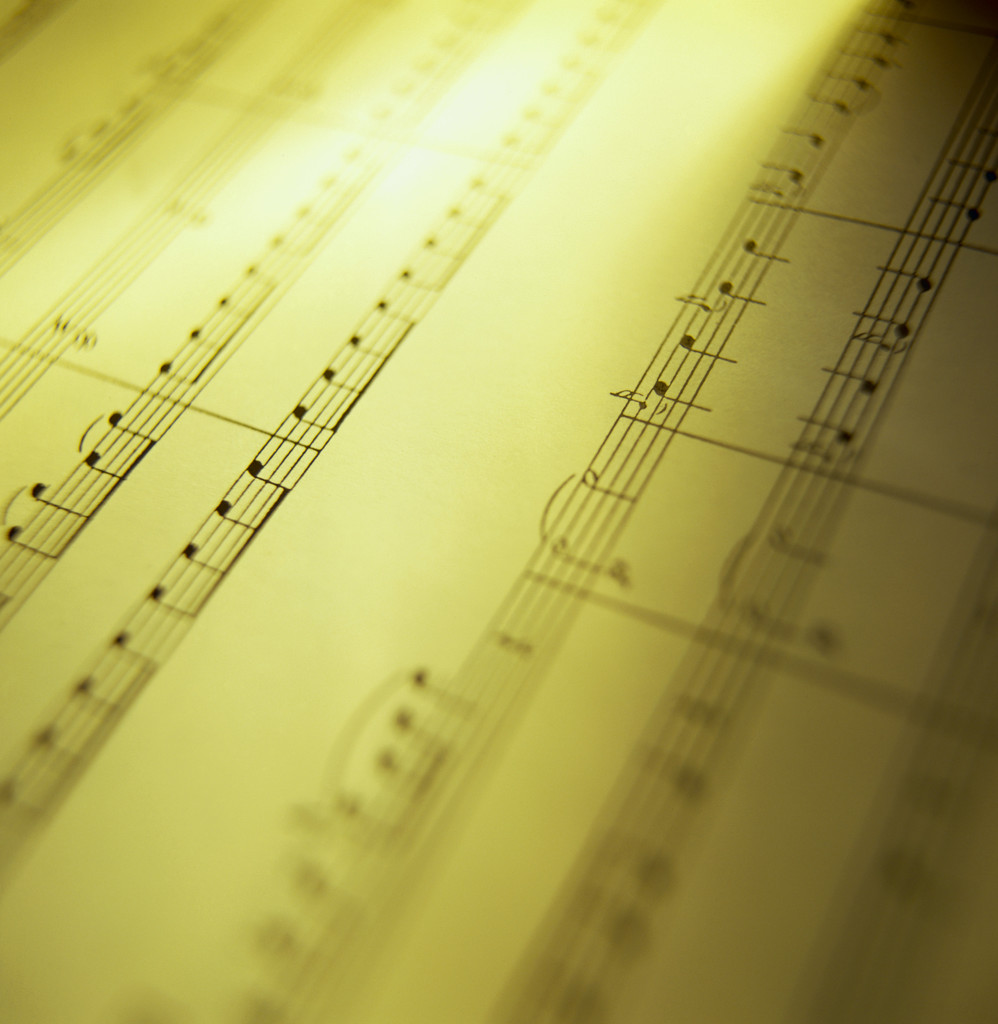 According to Wikipedia, this phenomenon is known as an "earworm," "musical imagery repetition" or "involuntary music imagery." In Germany, they have a special word for it – Ohrwurn – "a type of song that typically has a high, upbeat melody and repetitive lyrics that verge between catchy and annoying."
Earworms are completely natural, of course, and apparently, 98% of people experience them. Women seem to experience earworms for longer and are more irritated by them. Songs with lyrics account for about three-quarters of earworms.
My Earworm Moved In
Unlike the experience that most people have, I have earworms much of the time. Sometimes it's one song that repeats for days and sometimes it's many songs in a day, but predominantly they are there.
I have found no research suggesting people with bipolar disorder have more incidence of earworms than others but there is research that says people with obsessive-compulsive disorder (OCD) do and as I've remarked previously, OCD and bipolar disorder may be linked. And earworms on hypomania? That is your brain on extra-crispy-crazy.
Admittedly, it is a very obsessive thing my brain does. It feels like an obsession with the invisible. I can never see it so it never goes away. And I find this highly troubling.
Like, highly troubling. Like I could see someone wanting to ice pick his or herself just to make the blooming song in his or her head shut the heck up. It's that much of an anxious obsession. It's crazy-driving obsession. Sometimes I feel like I'm begging my brain to think of anything else but it laughs and carries on with the 30-second loop.
Holy macaroni is it ever frustrating.
So, my question to you is this: How often do you experience earworm? Is it troubling to you?
You can find Natasha Tracy on Facebook or GooglePlus or @Natasha_Tracy on Twitter.
APA Reference
Tracy, N. (2012, November 23). The Bipolar Brain – A Radio Station You Can't Turn Off, HealthyPlace. Retrieved on 2021, April 20 from https://www.healthyplace.com/blogs/breakingbipolar/2012/11/bipolar-brain-radio-cant-turn-off
Author: Natasha Tracy
I wake up every single day with multiple songs playing in my head. It's switches back and forth sorting between them all. It's some songs I like and some I've grown to become quite annoyed by. It continues throughout the day up until I go to sleep. It's like I don't even have to listen to the actual songs they sound so clear. Sometimes if I play the song it does go away but other times it makes it worse! These worms have also caused to me dislike certain songs so much I forever way to hear them played again. I really wish I knew why this happened. Like if I could just get my brain to shut the music off that would be great.
is there anybody who found solution to constant music in head? I am suicidal. For 6 years I tried every drug and supplement. It is getting worse. Please help.
omg this is my life to. ive had these constant loops in my head since i was about 15 years old, right when i was developing the symptoms inwould later recognize as a myriad of mental health issues including OCD & Bipolar
I'm of 17 and experincing this weird stuff fo 2 years im telling this thing troubled me a lot esp during my high school its the worst experince of my life but New my illness has shown a great upliftment im telling my phycatarist has told me that just forgot your studies a and lot your brain take some rest this was the only situation in my life in which there was nothing in my Jan but only i have to belive in my medication and time it really test my patience
I've read every post, and I have copied and pasted into a new document every single suggestion that one of you has made, and will look at the books and websites you have mentioned. The only thing that I can add is at one point I used inositol powder regularly, about 1 heaping tablespoon a day in herbal tea. It has a mild sweet taste. But I am not a doctor and you must research this on your own. After doing this for some time the songs went away. Inositol is a natural supplement that is often used to treat OCD. Look it up on Amazon, do a search for OCD in the reviews. It's been years since I've done that and it's all back again, and I have severe anxiety, an overactive brain, OCD, and PSTD. Today I'm going to make an appointment with a therapist for cognitive behavioral therapy. I want to fix this at the source, which I 100% believe is anxiety. I don't want to have to take something for it, I want to stop the anxiety, which hurts the body and brain in every way possible.
It's rare if get any song stuck in my head and if i do it last an hour at most, and that is because i already have a playlist playing at the same time.
The moment i open my eyes there is a song already playing in my head, it could be a song i heard the day before o just a random one, it's entertaining in the morning while im getting dress but it was annoying when i was at school and had to shut up myself to play attention on class and concentrate a lot to mute it for a while but until without noticing is already there.
If im thinking, the song is on the backgroung like a movie soundtrack, some friends randomly ask: what song is on right now? And i can say the song and sing outloud what part of the song is in automatically.
I don't know anyone with that problem, except maybe my dad that have something similar, so reading all the comment her make me feel better knowing that im alone in this radio ON thing.
My reoccurring problem in my head is part of a nursery rhyme. I can feel it coming on and have to take a seat. My whole face becomes flush and I have labored breathing. I feel as if I'm going insane. At the same time it seems to relieve my body of a lot of anxiety after it happens. This happens about once every three to five years. I have been reading articles of what this condition is labeled, but it it just doesn't fit my whole description. Especially with the face going flush and the breathing becomes labored. I literally stayed home from work today. Because I deal with customers and didn't want to have this happen in front of any of them. I don't know whether to go to the doctor about it or not.
I have similar problem. But music is not constant. Not different songs. One song plays when I wake up then it pops up , not plays constantly but pops up when I talk to others or do something. It only does not happen when I am typing, watching something . Song may pop up fir 1 day or several days. Sometimes it may be more than one song. So is my problem similar to people here or different because music is not constant. Please reply someone . I am literally going crazy.
Radio station that will not stop is a great way of putting it. I have always LOVED music and have an extensive music library of just about any type of music except opera and rap. No my music has turned on me. I can't listen to my personal library or even to the radio in my car for over 2 years now because I can't stop the music. I wake up several times a night and most every time there is a different song playing in my head. Sometimes it is the same song it it has a really catchy tune but most of the time it is just random songs. I can wake up after a couple of hours of semi-sleep and my head will be singing Send in the Clowns, then a couple of hours later I wake up with Signs, then a couple hours later it will be Simple Kind of Man and on and on. I'm glad to find out there are others with this affliction but I would LOVE to find a way to make it stop so maybe I can start listening to music again. I really miss my music!
Hi I also suffer from this condition I think Iv had this same song just literally couple of words stuck in my head and it has been driving me crazy since I can remember I am 22 years of age now and still suffer from this on a day to day basis. I honestly though I was the only one that suffered from this terrible 'thing' it's hard because I grit my teeth together at the same time or just after which is slightly worrying Iv never been to the doctors re this as I was always fearing the worst. I am so glad I have people in common with the same condition brings me a bit of peace I guess. Take it easy everyone x
I was diagnosed bipolar approximately 3 years ago. The constant show tunes and upbeat music never stops; it keeps me up all night sometimes. What's even worse is I sometimes count numbers in the place of lyrics, but rhymically on time. In addition to the slightly-schizophrenic mind, I have severe depression, thoughts of suicide, emotional explosions, usually in the form of anger toward a loved one, and I incessantly pick at my cuticles. I know the music and picking are signs of OCD, but virtually everything else aligns with bipolar. The worst part is that I found a miracle medication that works for me, Abilify, it changed my life for the better, all this things went away, but I gained so much weight on it that I had to come off for medical reasons. It's funny, I actually didn't realize the picking or music were symptoms; I thought they were bizarre behaviors that I outgrew, but they came back as strong as before immediately after discontinuing the Abilify. It's heartbreaking to have to live like this.
I'm 54 and have music playing in my head constantly as long as I can remember. It's words and music that often frustrate me because I don't know the words or how a transition goes. It really bothered me in my teenage years but I leaned to at least tolerate it as my personal radio station. I've recently been diagnosed as bipolar type 1, which ever is the most severe, I forget.
im a jazz musician, and have all kinds of wonderful music playing through my head every second of the day, and this really helps with improvise on my instrument. id suggest listening to some good earthy music, something funky jazzy or soulful from the 70s and before and get that music stuck in your head, it will be really good for you rather than bad, and if you really listen to some complicated jazz like charlie parker or something it probably wont get stuck in your head and will ballance out your mind.
This started happening to me about a month ago. I was in a car listening to the radio and a song suddenly just kept repeating itself in my mind over and over again. It now happens constantly from the time I open my eyes in the morning. The only time I get relief is if Im watching a tv show Im interested in and even then sometimes it will keep happening. In my circumstance I will hear a song on the radio or the tv and my mind will instantly start playing it over and over again. I have never had any ocd before what so ever but I do have a very trauma past and a medical condition which causes me stress and anxiety. I just have a hard time thinking its just ocd because it instantly starts the very second I wake up in the morning. Trust me when I first wake up in the morning I'm definitely not thinking about music...... so that makes me wonder if the brain is doing it from some kind of miss firering or something has gone hay wire? I just want peace in my mind !
I have bipolar depression with ADHD and this happens constantly to me. It's always there under the surface, but will often become incessant. The only thing I've found that works for me is to take a break from all media for as long as it takes for it to stop. It's a challenge in our noise-saturated world, but worth the effort to make it go away. Just a thought. My brain is NEVER off. Ever. So whatever it takes for it to shut up!
You know, I don't know how many words a poster gets here and I'm wasting them so I'll try and get to the point; with some background. There aren't a lot, 2% ish of people with this condition but I suspect as time continues, we'll see more and more of this and I think it's unfair of doctors (doing what they're told from researchers) to diagnose this so willy-nilly.
I began life as a child fortunately with amazingly wonderful, educated parents and no history or any of these types of disorders listed in our gene pool. Straight A student through Elementary receiving awards for writing/art/computer science and very high test scores when very young. After graduating 6th and moving to 7th grade I took Basic language computer programming classes with adults at the university. I was the only child in the room so that gives me some perspective as I've continued life.
I personally do not believe that anyone "hearing radio stations in their head" is some condition. The entire universe is di-pole, meaning 2 poles and the some people are at least diagnosed as bipolar which also means 2 poles. It may mean that your brain has evolved to a point closer to what the universe is and further from what most people's brains have developed. I.e. it is not a bad thing or something we should diagnose as faulty.
Radio waves are broadcast everywhere. They move through us all the time, every instant. Wireless modems/routers also broadcast signals however those are "digital" broadcasts (read: man made) so that interference isn't recognized (yet) however radio waves are analog and we and all animals/plants are also analog and they work by quantum effects which our brains do too.
It is my belief that we are all types of organic antennas. Some of this is more familiar stating, to people from large families where, similar to worker bees, they take orders from a Queen bee. You know what your brother/sister is thinking or you have the same idea at the same time. If you've had a very close friend this is also true and that because the two of you are "coupled" or similar enough that you start to take on the same attributes. You're on the save "wave length" as is commonly said but never understood. Occasionally when your friend turns to you to say something, they formed a picture in their mind of what they are about to say and you received it just when the formulated it as they turn to you and you look at them and say what they're were going to say. JINX!?!? We don't understand what is occurring. Its quantum communication.
Have you ever been to a large sporting event (most common) and "felt" the energy in the air? Is is just because you're nervous around so many people or is it because there are so many thoughts occurring simultaneously that our brains are on overload with all the signaling occurring.
You can actually create thoughts in others heads as well. Seems impossible by all our understanding of the world. Have you ever been at a large public event and seen someone you don't know across the room and thought, he/she's is gorgeous, or that blue sweater is fantastic! and kind of "exclaimed" it in your mind? And that person turned around some 50 feet or 150 feet away and looked directy at you in that instant?
Radio stations always broadcasting and an individual picking up these errant waves is actually nothing unusual at all. In fact, I'm sure way more than 2% of people do this, have no idea why, and just carry on and think nothing of it. Wonderful monkeys!
I don't know if this helps any of your situations but no I've never been diagnosed as bipolar/OCD/ or any of the above and this seems like common sense to me and yet no one cares or seems to acknowledge it. I think this will be more fleshed out with our understanding of quantum effects in the next few decades. Just look at it as your window on the world that not many people are able to desseminate.
There is a biologic basis for all feelings, thoughts, emotions, OCD, etc. Medical doctors don't know this and could care less. Look for a nutritional imbalance. Supplement with all essential vitamins, minerals, probiotics, fatty-acids, and amino acids. Use multi pills so that is only 5 pills. Your welcome.
Hi, I am from Germany and I am 50 years old. Almost 4 years ago, I got a depression with anxiety. Since then I have been suffering from chronic earworms.
They accompany me the whole day from the moment I get up until I go to bed.
My depression and anxiety is getting better and better, but the earworms remain.
I have also tried a lot of medication, but nothing helps. At the moment I go to psychotherapy and I think it helps a bit. But I still have many days where I think a can no longer stand this. My two children help me to forget the earworm sometimes...
I am a 50 year old woman (very youthful!) and I began suffering from this when I began working as a dog groomer at Petco which has a repeating digital song stream (esp around the holidays) that put a worm in my brain with those awful songs I heard all day every day for a year. Now its one year since I worked there and it hasn't gone away. I've tried box breathing (in thru nose for 5/out thru mouth for 5 etc) and switching to other songs and taking herbal sleep aids to help at night. actually it flips on the minute I wake up and I rarely have a break. I also have Misophonia ("hatred of sounds") where I can't tolerate sounds like open mouth chewing/crinkling plastic/car alarms beeping things like that-- I wonder if any of you also have both these conditions? I love music but it is something that is really driving me mental because its often songs that i hate that get stuck. they can be stuck repeating in 5 second repeating loops for 24-48 hours sometimes. help.
I'm in my 50s and as far back as I can remember, I've had songs constantly playing in my head. I always attributed it to the fact that I'm a pianist and love music. It's not any one song all the time, but I've noticed that if I'm hanging up clothes or getting ready for work in my bedroom, one very annoying Christmas song is the one to get stuck in my head. I read a lot (books) and sometimes even when I'm reading a song will be playing away in my head. I listen to music at work just to keep the other songs out of my head. Fortunately it doesn't happen while I'm sleeping though. I've always thought I was the only one like this; glad there are others out there...now I don't feel so abnormal.
I think you mean "pop chart" not "pop tart". Although pop tarts are good, or at least i really like them when I was a kid, especially the cinnamon ones.
Leave a reply