Are You Stronger If You're Not On Bipolar Medications?
Last time, I wrote about the terrors of getting on new bipolar medication. Many people identified with this, including one commenter who said:
Sounds all too familiar. I've been drug free for several years and seriously doubt that I will ever put myself through that trial and error program again . . . at least for me, that relief is not to be found at the bottom of an orange vial with a childproof cap. I hope you find something to relieve the pain. I also hope you consider the notion that you're likely stronger and more resourceful than you think you are.
Now, I'm not calling out this commenter for doing anything wrong. I have no problem with his comment, nor with him. However, I find this comment insulting. Not because the commenter meant it to be, but because it suggests that people who don't take medication for bipolar disorder are "stronger and more resourceful" than those who do.
Being Off Medications Makes You Stronger
There is a prevailing opinion among many that being on medication is somehow the "easy" way out. That if you get off of medication, or refuse it, you are somehow stronger than those people who choose to be on it.
This is the most unfair, ridiculous notion.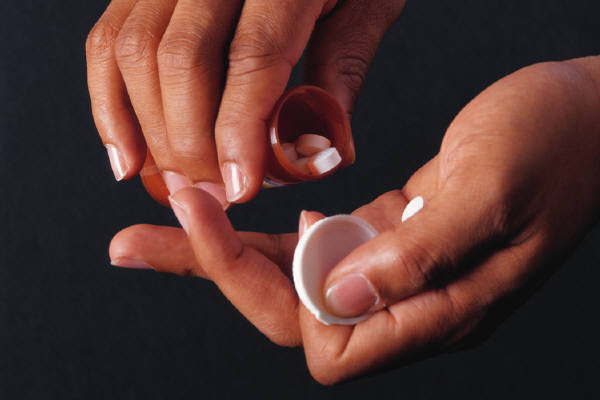 No one would think that people with other illnesses were "stronger" for refusing medication or "weaker" for being on it. You know, all those "weak" cancer patients on chemotherapy and all those "weak" people with seizures taking anticonvulsants. They obviously just haven't figured out how "strong and resourceful" they are on their own.
Like I said, I don't think this particular commenter meant it in any way but positive, but the notion that somehow he is better than me because I take medication is implied.
Bipolar Makes for Strength
And what I have to say is this: If you can manage your illness through ways other than medication that makes you luckier than me, not stronger. Questioning my strength is simply to prove that you do not know me, which is fine, why would you, but judging me based on my treatment choices says far more about you than it does about me.
So I'm here to say that standing up to bipolar disorder in whatever way necessary is the hardest thing most people will ever do and that strength is not to be denied based on their treatment choices. Every one of us is strong and has amazing internal resources. We know this because we've been tested. And the fact that we're alive means that we've passed.
You can find Natasha Tracy on Facebook or GooglePlus or @Natasha_Tracy on Twitter.
APA Reference
Tracy, N. (2013, January 27). Are You Stronger If You're Not On Bipolar Medications?, HealthyPlace. Retrieved on 2019, October 15 from https://www.healthyplace.com/blogs/breakingbipolar/2013/01/stronger-not-on-medications
Author: Natasha Tracy