Being a People Pleaser Because of Bipolar
I admit it; I'm a bit of a people pleaser because of bipolar disorder. How is this possible? Well, I suppose I have a bit of a fear of abandonment – as most people with bipolar disorder do. This isn't an irrational, "please don't leave me" kind of a thing, it's the experience of having had people leave my life because of bipolar and not wanting that to happen again. So I try people pleasing because of bipolar.
What Is People Pleasing?
People pleasing just means always doing what other people want regardless as to what you want (Are You A People Pleaser?). This can come out in really subtle ways like always letting others pick the place and time when you're going out or always letting others pick the movie. Or maybe it comes out in always agreeing with others even when you have your own thoughts on the matter. Or it can come out in much bigger ways wherein you put other people's needs so far ahead of your own that you harm your own life. Like with most things in life, people-pleasing is on a spectrum.
Why People Please?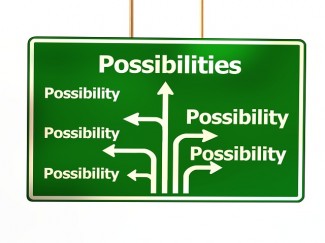 I guess it's a matter of wanting people to like me and not leave me. I suppose that sounds rather childish, but it's true. I have had people cut me out of their lives because of bipolar and it has wounded me so much that I want, from the bottom of my soul, it not to happen again. People pleasing just seems like a natural extension of that.
And, as I said, I'm a bit of a people pleaser. I'm not harming my life to bend to the will of others. I don't do that. But I do find myself in a people pleasing role more than I would like to admit. I just want to be easy to be around and not a chore. I want to hide my bipolar feelings so as not to bring other people down. I want them to enjoy being with me and not view me as "too much work."
The Dangers of People Pleasing Because of Bipolar
Of course, the thing about people pleasing is that you're not truly being your authentic self. You're being who someone wants you to be. Subjugating yourself to another person isn't the way to build a healthy, equal relationship. (How To Stop Being A People Pleaser)
And who are these people who want you to be different anyway? Are they really that important? Do you really want people like that in your life?
And what if it's not the other people that want you to people please but, rather, you simply projecting your fears and feelings onto them? Maybe they like you for you. Maybe they don't mind if you pick the restaurant sometimes, even if it's sushi. Maybe these are high-quality people that aren't going to run simply because of a little messiness. Maybe you should give them the benefit of the doubt.
To some extent, I think, people pleasing is pretty normal for some and not a big deal. On the other hand, though, if you realize it's not you and realize that you don't like its inauthenticity, maybe it's time to try something new. Feel out the waters by making one decision that's different from what the other person wants. Be honest about one, not-so-nice emotion. I believe this will strengthen true friendships as the other person gets to know the real you and not just a you put on for convenience.
So maybe don't be a people displeaser, but maybe try being a you pleaser for a while and see what happens. You might like the results. Just because you fear something, it doesn't mean it will happen.
You can find Natasha Tracy on Facebook or Google+ or @Natasha_Tracy on Twitter or at Bipolar Burble, her blog.
APA Reference
Tracy, N. (2015, July 30). Being a People Pleaser Because of Bipolar, HealthyPlace. Retrieved on 2019, September 19 from https://www.healthyplace.com/blogs/breakingbipolar/2015/07/being-a-people-pleaser-because-of-bipolar
Author: Natasha Tracy