Depression – I Can't Make a Decision, Everything Feels Wrong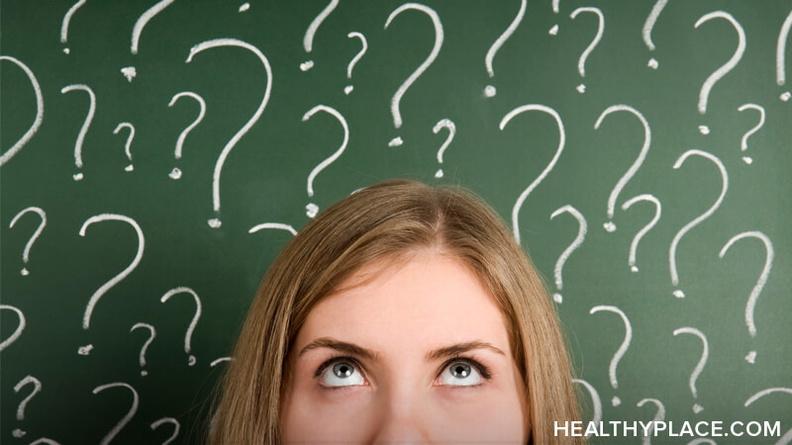 When I'm depressed I can't make decisions because everything feels "wrong." I know that's really vague but that's how it feels. If feels like doing thing A is wrong but so is doing thing B. Doing something feels wrong and so does doing nothing. When I'm actually doing something, it feels like I should be doing something else, something more. When I'm depressed it feels like every decision is the wrong decision, every move is the wrong move. Depression makes me not able to make a decision.
Decisions and Depression
As you may know, indecisiveness is a symptom of depression. That's right, not being able to make a decision when depressed is so common it's recognized by doctors. I don't think it's something they particularly focus on, but it one of the diagnostic criteria listed in the Diagnostic and Statistical Manual of Mental Disorders.
I've written before about how to make big decisions with depression and how to make little decisions with depression, too, but no matter what, I find make decisions extremely stressful and decisions feel wrong no matter how I slice it.
Depression – I Can't Make a Decision
It's 7:30 a.m.. I've been up for almost two hours now. I'm facing an entire day ahead of me and I just don't know how to handle that. I have no major deadlines pending, I have no social engagements scheduled and I have nothing that I absolutely have to do. So thanks to my depression, I have no idea what to do. Considering the hour, there aren't a whole lot of choices. I think about watching TV. Seems reasonable. But that choice feels so wrong. Watching TV is wasting time and I don't want to do that. Then I think about cleaning the apartment up after the huge Amazon deliver I got a couple of days ago but I feel completely overwhelmed by the thought of cleaning and so that decision feels entirely wrong, too. I want to go back to sleep because I didn't get much last night but that would be giving into the depression and isn't good for my circadian rhythm so that's clearly wrong as well. It seems that no matter what I consider, everything just feels wrong.
Without Depression, Do Decisions Feel Right?
I'm depressed and I've been some shade of depression for seemingly ever so I wonder: do decisions feel right when you're not depressed? I think they must. I think people must make decisions because they feel right. And I think people must make these decisions without thinking about them. To me, whether to take a shower or not or open my mail or not weighs heavily on my mind while other people do it without thinking about it. I think other people don't take decisions so seriously. Everything feels right to them so it's okay. (Because I do fundamentally understand that these daily, tiny decisions don't matter. They just seem to really matter to my bipolar depressed brain.)
Everything Feeling Wrong is Stressful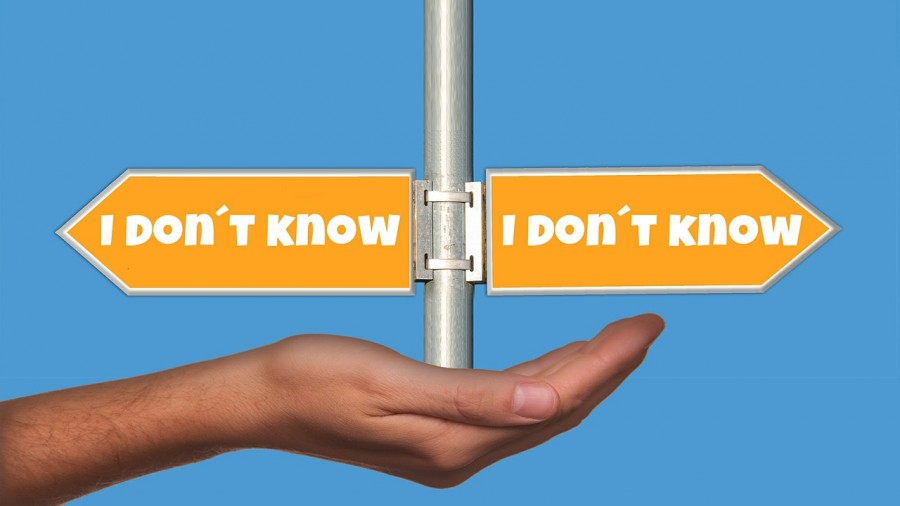 And when every decision feels wrong it is inherently stressful. Like, seriously. I sit here for ages planning what to do and am seriously stressed out about making the wrong choice. Part of it is that I don't want to do anything that will make me feel worse. That's a legitimate concern that I face every day and it does cause serious stress. But is sitting here and stressing out about not being able to make a decisions better than just making one and having it be the wrong one? I really don't know the answer to that question. All I know is that I can't make a decision and I feel completely overwhelmed with even the prospect of doing it.
Depression and Decision-Making
I fundamentally don't understand how depression – a brain disorder – could impact one's ability to make little decisions. I honestly don't. That fact, somewhere, doesn't compute. But I face this problem every day so clearly is a legitimate symptom. But the thing about it not computing makes me feel even worse about not being able to do it. Like, what the heck is so wrong with me that I can't function on a very basic level like everyone else? Why does depression touch every aspect of my life?
What I can say about depression and not being able to make a decision is this: sometimes you just have to pick a side and damn the fallout.
Like, I have errands on my list of things to do today and even though leaving the apartment feels wrong, I'm going to do them. I don't want to do them. But I will. And after I'm done I will probably feel a sense of accomplishment and celebrate (tacitly) the little win of achieving something in spite of illness. But even though I know that, it doesn't make the decision easier to make and nor does it feel any less wrong while sitting on my couch thinking about it.
I wish I could just relax like a normal person. Take a breath like a normal person. Calmly go about my day like a normal person. But I can't. And I hate it.
You can find Natasha Tracy on Facebook or Google+ or @Natasha_Tracy on Twitter or at Bipolar Burble, her blog.
APA Reference
Tracy, N. (2015, July 8). Depression – I Can't Make a Decision, Everything Feels Wrong, HealthyPlace. Retrieved on 2019, October 21 from https://www.healthyplace.com/blogs/breakingbipolar/2015/07/depression-i-cant-make-a-decision-everything-feels-wrong
Author: Natasha Tracy