The Best of 'Breaking Bipolar' 2015
The best of Breaking Bipolar 2015 shows what you were talking about and reading about this year with regards to bipolar disorder. Topics range from difficulty in decision-making (a symptom of depression) to what it's really like to stay in a mental hospital. Here, I count down the top five articles and the best of Breaking Bipolar 2015.
Top Five 'Breaking Bipolar' Articles of 2015
So, here's what was popular in the world of Breaking Bipolar in 2015.
#5 -- The Depression After a Hypomania: People characterize bipolar as consisting of elevated moods and depressed moods, okay, but few people acknowledge that what goes up, must come down and there is typically a pattern to these elevated and depressed moods. In my experience this equals a severe depression after a hypomania (or, likely, mania as well).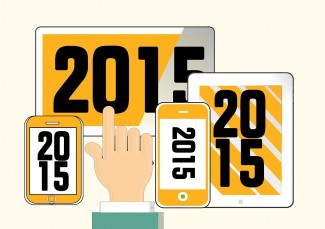 #4 -- I Can't Make a Decision, Everything Feels Wrong: While many people with depression suffer from difficulty in decision-making, this seems to be something people rarely talk about. Here I talk about what it feels like when you're frozen and can't make a decision because every choice feels wrong.
#3 -- Reasons for Suicide: When Your Brain Lies to You: I've said time and time again: the bipolar brain lies to you. It is convincing, sure, but it still tells absolute lies and sometimes these lies can make you believe that suicide is the only option left. This article talks about these lies and what we can do to fight the lies of the bipolar brain.
#2 -- Bipolar and Being Denied the Disability Tax Credit: In Canada, we have a special tax credit for those who are disabled and I, in spite of having a crippling disability called bipolar disorder, have been denied this tax credit. In this article, I talk about how it feels to be denied something that feels rightfully, and painfully, yours and how wrong this particular denial is. (Not to mention how unfair it is to make it so difficult to those with a mental disability as opposed to another type.)
#1 -- What It's Really Like to Stay in a Mental Hospital: Far and away, this Breaking Bipolar article is the most popular of 2015. It's probably because of the misconceptions around staying in a mental hospital and the varied experiences of psychiatric hospital stays as well. In my experience, mental hospital stays are not like in the movies and they can be a great turning point for you, or, possibly, not. (You might also want to read What I Learned about Psych Hospital Stays.)
I like to think that I have represented what's really on the minds of people with bipolar disorder, to some degree, this year, but did I miss something? Is there something you would really like to see discussed? Is there something that you felt passionate about that didn't make the top five? Do let me know in the comments below.
You can find Natasha Tracy on Facebook or Google+ or @Natasha_Tracy on Twitter or at Bipolar Burble, her blog.
APA Reference
Tracy, N. (2016, January 4). The Best of 'Breaking Bipolar' 2015, HealthyPlace. Retrieved on 2019, October 18 from https://www.healthyplace.com/blogs/breakingbipolar/2016/01/the-best-of-breaking-bipolar-2015
Author: Natasha Tracy
Hi Lisa,

Try Googling NAMI or the DBSA for a support group in your area.

- Natasha Tracy
Leave a reply