Seasonal Depression: Not the Most Wonderful Time of the Year
More people get more depressed this time of year. That's a fact. There are those of us who suffer from depression, no matter the season. Others suffer from Seasonal Affective Disorder, fittingly known as SAD.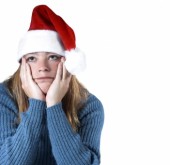 According to HealthyPlace, the symptoms of seasonal affective disorder appear around the same time every year. It generally starts in the fall and continues in the winter months. Makes sense. The weather is lousy. We get out less. We get less exposure to sunlight and we generally stay cooped up inside more.
And then there are the holidays, which are supposed to be the happiest time of the year. Only they aren't always the happiest times . Those of us who've lost loved ones can really struggle through the holidays. Those of us who don't drink alcohol feel like aliens inhabiting a strange place at cocktail parties. And we spend more time with family, which can be as frustrating as it can be fulfilling.
For me, the winter is the hardest time to exercise, too. And we know the benefits of exercise on depression. I have a sad memory of one of my lowest of lows several years ago. It was one of those days when a sore throat (really it was my depression more than a cold) kept me in bed. I was so depressed I couldn't muster the energy to get out of the bedroom.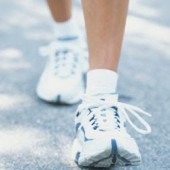 My wife encouraged me, to put it lightly, to at least get out of bed and go to the mailbox. I remember feeling like that was a victory. The next day, I walked to the end of the cul-de-sac. That felt like an even bigger victory. Before long, I was back to my routine of running several miles. And it made all the difference in the world.
The last few months have not been easy. I've all but quit running again. After a period of pure laziness, I've finally started going back to the gym for light workouts. Even 30 minutes of walking on the treadmill helps my state of mind.
So that's my holiday advice. Get moving. Even when it's the last thing in the world you feel like doing, get moving and keep moving. Heck. If the mailbox is as far as you can make it today, make that your goal.
One more bit of holiday advice is to go easy on the alcohol. Cocktail season is hard on folks who suffer from mental illness. It may seem like a good idea at the time, but it almost never is if you suffer from depression.
This holiday season, I am going to look to the simple things for happiness. Time with my children. Going to church. Taking a short walk when I don't feel like going for a run…easy, attainable goals. I hope you do the same.
APA Reference
Smith, J. (2011, December 16). Seasonal Depression: Not the Most Wonderful Time of the Year, HealthyPlace. Retrieved on 2021, July 26 from https://www.healthyplace.com/blogs/copingwithdepression/2011/12/seasonal-depression-not-the-most-wonderful-time-of-the-year
Author: Jack Smith
I can remember times when walking around the block felt like walking thru molasses. It took all I had to get out of bed in the am. But I agree, set attainable goals. Get out in the cold sunshine and get some fresh air. All of this will help change your state of mind.
Leave a reply