About Erin Schulthies, Author of Coping with Depression Blog
My name is Erin, I'm 29-years-old, and depression is as much a part of me as my bones and organs. I've felt depressed my entire life, but until I finally reached out for help at the age of sixteen, I didn't realize that I had an illness at all. I thought life was just extremely painful but that I felt pain deeper than most. I felt like I was terrible at coping with things everyone else found to be so easy. I felt bad and wrong and hopeless.
Surviving Depression
It's been an incredible battle to survive this long. As a teen, even despite my early diagnosis, I spiraled downward in my depression at a terrifying pace. I self-injured daily, pushed all my friends away, and attempted suicide more times than I can count. Doctors hospitalized me again and again. I lost all hope. I later received diagnosis of dysthymia (now called persistent depressive disorder), eating disorders, social anxiety, and posttraumatic stress disorder, but it took years for me to stabilize long enough to recover the memories of abuse that rattled my core from the beginning.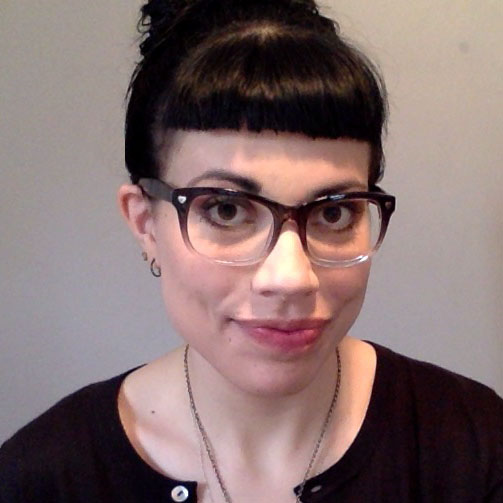 The more I learned about my illness, the more it made sense to me. My family has a history of depression, and along with traumatic events in my life, both nature and nurture had set me up for this depression. I had to learn to recognize my feelings, change some of my thinking patterns, and practice self-care daily to get to where I am now. Through the help of my therapists and psychiatrists, I feel strong enough to live my life.
I realize I've been very fortunate to receive the treatment I've needed and now I want to pass on what I've learned to you. Mental health recovery should be available to everyone and depression is treatable. Even in the darkest days, there is hope.
Writing the Coping with Depression Blog for HealthyPlace
In writing for HealthyPlace.com, I hope to share my experience with depression through personal stories so that you can find a better understanding of the disease and how it may affect you or your loved ones. You are not alone! Let's hang on and fight this together. Recovery is possible and there is enough hope to sustain every one of us. Read along for courage and inspiration. I'm so happy for this opportunity to share my stories with you.
When I'm not writing for HealthyPlace.com, I'm writing my personal mental health blog, Daisies and Bruises: The Art of Living With Depression. I also write zines and make buttons that are both available in my Etsy shop called Scissorkix. And between doing all of that stuff, I'm playing with my adorable Boston Terrier/Pug mixed named Digby, chilling at Starbucks, watching Adventure Time, and reading my heart out.
You can also find Erin Schulthies on Twitter, on Google+, on Facebook and on her blog.
APA Reference
Schulthies, E. (2014, February 27). About Erin Schulthies, Author of Coping with Depression Blog, HealthyPlace. Retrieved on 2019, October 16 from https://www.healthyplace.com/blogs/copingwithdepression/2014/02/about-erin-schulthies
Author: Erin Schulthies