What to Do When Depression Feels Like a Glass Wall
The other day I saw Get On Up, the James Brown biopic. One of the underlying themes in the film is how our personal histories can help create a kind of dysfunctional aloneness, separating us from the very people and experiences we need the most to thrive emotionally. This reminded me of the experience of depression, how the disease can create a feeling of separateness and of chronic aloneness.
Depression Is Often Isolating – Like a Glass Wall
My therapist has described this feeling of separation as having a wall of glass between us and the rest of the world. I think it's an apt description. During my most recent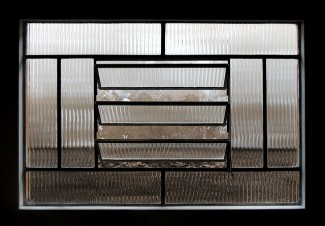 depression, I was out to dinner one night with my husband. After being at home all day, I felt I should at least try to be in a social environment even though I didn't feel like it. Once in the restaurant, I had the feeling of that piece of glass between me and everyone else. I felt like an alien observer watching everyone else in the place have fun. I did my best to go through the motions, but overall, it was a disconcerting experience (Dissociation and Depression: An Unholy Matrimony).
Reaching Out Past the Wall
Depression is a deadly serious disease. It makes it easy to feel alone and difficult to seek help. So what can we do?
Baby steps – Especially when I'm depressed, I find it extremely helpful to break things into smaller steps. Sometimes the only thing that has gotten me out of bed during a depression has been sticking one foot out from under the covers then waiting until I can move another part of my body closer to the floor. Bit by bit, I can get there. One step at a time works in difficult moments and can help us move one step closer to a healthy choice and the help that we need.
Maintain open lines of communication with your doctor/therapist – This may seem like an obvious one, but speaking from personal experience, I know that depression can warp my way of thinking toward getting medical help. It doesn't make logical sense, but my brain starts trying to convince me that I can make it through without help and that I would be better off without it. This is scary stuff. Please do yourself and your loved ones a favor and stay in contact with your doctor, therapist, and any other members of your support team, especially when you don't feel like it.
Be as honest as possible – Be honest about how you're feeling with yourself and those around you. One of the hardest things for me during a depression is to fight the tendency to isolate. If I'm honest about this, I can tell friends and family and I can have at least a little social interaction. If I can do this, I'm one step further along in the battle against the beast that is depression.
APA Reference
Tazzi, J. (2014, August 6). What to Do When Depression Feels Like a Glass Wall, HealthyPlace. Retrieved on 2019, October 18 from https://www.healthyplace.com/blogs/copingwithdepression/2014/08/when-depression-feels-like-a-glass-wall
Author: Jennifer Tazzi
Gary, I can definitely relate to what you're saying, especially because I too have introvert tendencies. I'm sorry that you're dealing with the feeling that those you need are unavailable. You're right - a quick text or e-mail definitely goes a long way. I hope you find the support that you need soon.
Leave a reply