Extreme Self-Care to Help Cope with Post-Election Depression
Yesterday was Election Day, and though it was the end of the election cycle, for many it was the beginning of post-election depression -- but the good news is that extreme self-care can help you cope with post-election depression. Social media and news media outlets have been teeming with election-related articles, memes, videos, pictures, and posts with overwhelmingly negative messages. There remains potential for a severe backlash regarding election results and further negative coverage, so I've made a list of thoughts and practices that should help you cope with post-election depression, including extreme self-care (Implement Extreme Self-Care for Depression).
Post-Election Depression Says the World Is Changing too Fast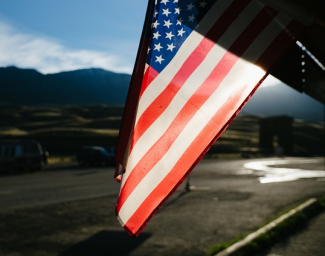 Remember, it takes time for legislation to change. Whether or not you share the same views as the winning presidential candidate and other newly elected government officials, you have time to adjust to the upcoming changes that will be implemented (Facing Change? Anxiety Can Be Related to Adjustment Disorder). The new President will not be sworn in until January, and as with every government policy change, it will take time for his policies to be considered, decided on, and implemented. Don't panic about needing to adjust to changes quickly. Instead, educate yourself on potential legislative updates and follow the progress of those updates so that you are adequately prepared for what is ahead. Work with activist groups that stand for what you believe and keep pressing forward.
How to Use Self-Care for Post-Election Depression
Extreme Self-Care: Prepare for Post-Election Backlash and Distance Yourself from Harmful Situations
I urge you to prepare yourself for backlash from members of the opposing team. I have no doubt that you will read and see indirect backlash, and you will probably receive some form of criticism, anger, or negative feedback from people you know who voted for the other candidate. It is important that you distance yourself from potentially harmful situations. Some people have threatened violence based on election results, so be physically aware of your surroundings. If you do not feel safe in a situation, do your best to get away from it (Avoid Political Stressors, Stay Happy).
Extreme Self-Care: Take a Break From Social Media
Social media isn't going anywhere and it's inevitable that post-election coverage will drown media outlets for some time. And while some material isn't bad, plenty of it is toxic and negative which can really build up and lead to depressive thoughts and feelings. Be sure to take care of yourself, and partake of social media in moderation—at least until post-election conversation calms down (How to Stay Positive in a Negative World).
Practice Solid Self-Care to Ensure Post-Election Health
I know a lot of people who need a vacation after this election because they've been so wrapped up in the tension, panic, and emotion of the past several months. Now that the results are being finalized, there's a curious feeling of "what do I do now?" Take some time for yourself, be sure to validate what you've fought for regarding the election, and treat yourself kindly to recover. The world isn't entirely over. Unless I missed something.
Find Tiffanie on Twitter, Facebook, Google+, and on her personal blog.
APA Reference
Verbeke, T. (2016, November 9). Extreme Self-Care to Help Cope with Post-Election Depression, HealthyPlace. Retrieved on 2023, October 4 from https://www.healthyplace.com/blogs/copingwithdepression/2016/11/extreme-self-care-can-help-cope-with-election-depression
Author: Tiffanie Verbeke
nice post. In my mind, the problem is that once your candidate loses you lose your self-confidence. how could you think he/she will win. what does it say about me that I miscalculated the situation like this etc
the most important thing is to realize that you can't control everything and star building your self-confidence back.
I have pre election depression. For me, post means it is finally over.
Leave a reply