How to Fight Summer Depression with an Active Brain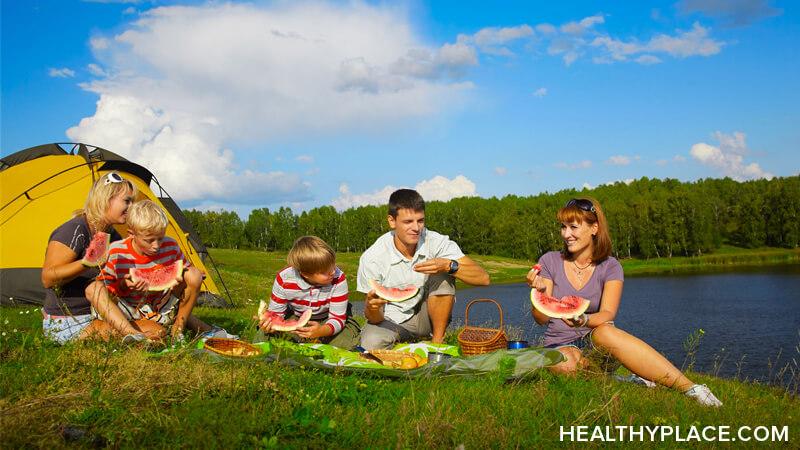 Summer depression affects many of us because we get out of our normal routines during the summer months. This can lead to the decreased active use of our brains, thus worsening depression in the summer (What Is Seasonal Affective Disorder, Seasonal Depression?). How can we avoid this summer depression?
Summer Depression Prevention Strategies
Here are a few simple strategies that lessen the likelihood of summer depression by keeping our brains active.
Involve other people in your interests. Would you like to raise money for a charity or volunteer? Gather friends and work on this worthwhile project together. Another idea is to choose a subject or hobby that you enjoy, then invite others to explore the chosen topic with you or ask them to join you in crafting, creating, etc.  Meet once a week or once a month -- whatever works best for your group. It does not have to be a large gathering. For example, I am doing a book club this summer in which the only members are my spouse and I. Learning while interacting with others is a great way to have fun. It keeps your brain active, lessening the likelihood that summer depression will rear its ugly head (Distraction from Depression Can be a Healthy Coping Skill).
Learn new skills. A more relaxed summer schedule allows for time to learn the skills we've been interested in learning but haven't had the time. Do you want to learn to cook? Go for it. Are you interested in learning a foreign language? Now is the time. Use the summer months to acquire new skills, which is an effective way of keeping your brain active.
Go on adventures. Step out of your comfort zone. Do you want to travel? Make a plan and start saving. Do you have a talent or creative ability that you'd like to share with others? Don't let fear stand in your way any longer. These are big goals; however, so don't get discouraged by the belief that your adventure has to be expensive or elaborate. Your adventure could be to try a food you've never eaten or to find a new walking or biking path. Maybe your adventure will be to do something you said you'd never do, like my adventure is going to be. I will be camping -- outdoors, in a tent, with no electricity, no running water, and no plumbing. I believe that adventure will certainly keep my brain active while, hopefully, lessening the effects of depression, as I will truly be getting up close and personal with nature.
APA Reference
Smith, J. (2018, May 23). How to Fight Summer Depression with an Active Brain, HealthyPlace. Retrieved on 2022, December 6 from https://www.healthyplace.com/blogs/copingwithdepression/2018/5/how-to-fight-summer-depression
Author: Jennifer Smith
Your three suggestions to fight summer depression are in concordance with up to date principles of active and creative approaching psychiatric treatment of any mental illnesses. In this direction, seasonal mood disorder, such is summer depression didn't make any exclusions. Each person with confirmed seasonal mood disorder should be instructed and prepared to face with summer mood deranged, like depressive disorder. So, it ought to find out any personal or psycho-social new creative activity that will compensate the empty summer months. The main advise is consist to innate leaning toward coming outdoor, instead to stay indoor, all along long summer days. Besides others benefit of routine summer picnickers, lying in the sun has got positive effect again depressive mood inclination. Therefore, it ought to undertake some new recreative occupations that will to unroll outdoor, as soon as possible.
Thank you for your comments, Dr. Musli Ferati. I appreciate your input.
Leave a reply