Goodbye to 'Coping with Depression' and HealthyPlace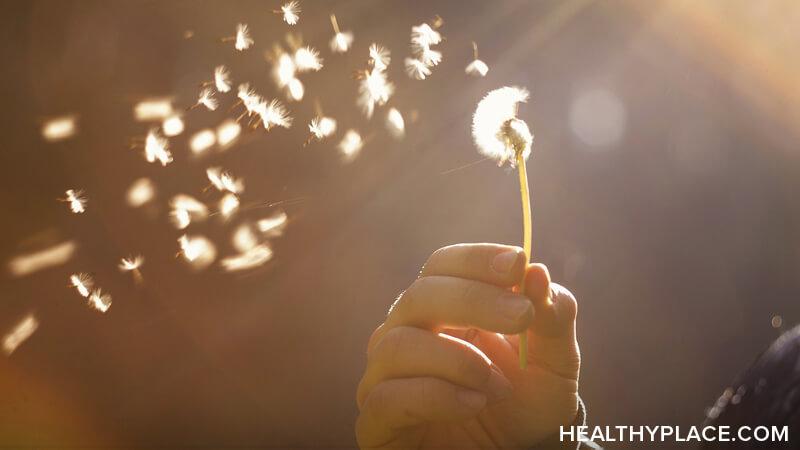 This is my final post as a blogger for HealthyPlace. Over the years, I've written for both Coping with Depression and Speaking Out About Self-Injury, and had the opportunity to interact with readers generous enough to share their experiences and opinions with others. I appreciate each and every person who visited these blogs, even just out of curiosity.
There is nothing more gratifying than knowing that my personal struggles with mental health have translated into something that could potentially inform, comfort, or connect with people that I have never met. My ultimate hope is that my work has helped further HealthyPlace's goal of making mental health resources accessible to anyone who may need them. 
The team here at HealthyPlace has been nothing but supportive and generous during my time as a blogger. This has been true from the very beginning, when I was still learning the ropes, to the very end, when I realized I needed to take time and space to work through some personal issues. Everyone involved with HealthyPlace truly cares about putting their best work forward. I've known several people in my own life who use HealthyPlace as a resource either for themselves or for their loved ones. I'm grateful to have been part of something that has helped so many people. 
I understand the impossibly dark places that mental health problems can take us to. I've been to those places myself. There have been so many times I felt trapped inside the inescapable force of my own illness. I've lost hope more times than I can count, and suffered both quietly and loudly, and rejected help while needing -- and wanting -- it desperately. Early on, reading comments from people suffering through similar things filled me with grief. But eventually, I saw that those moments in which we grieve for strangers are also moments of profound human empathy. Whenever I feel myself getting lost in my own head, I try to remember this incredible capacity for empathy that I've witnessed in people, and it never fails to humble me. 
The most important thing I learned from my time at HealthyPlace is that people care about us more than we think. Even strangers care. This means that help is always there for us, whoever and wherever we are, even if we can't always see it.
I want to thank HealthyPlace for giving me this opportunity to contribute in the small ways I can, and I want to thank the readers for continuing on even in hard times. If there's anything that's surprised me time and time again, it's the things we find ourselves able to live through. 
APA Reference
Chang, K. (2020, April 30). Goodbye to 'Coping with Depression' and HealthyPlace, HealthyPlace. Retrieved on 2023, December 5 from https://www.healthyplace.com/blogs/copingwithdepression/2020/4/goodbye-to-coping-with-depression-and-healthyplace
Author: Kayla Chang