Social Connections in Sobriety Are Crucial to Recovery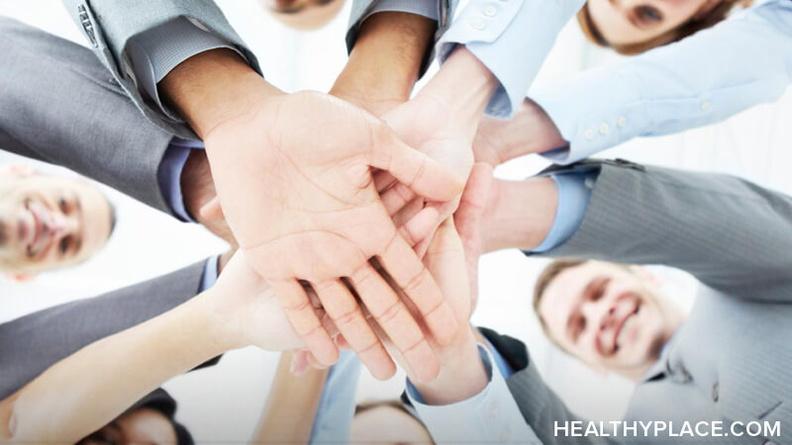 Social connections in sobriety are touted by Alcoholics Anonymous (AA) to greatly aid an addict's recovery. But there are requests for more research into not only the benefits of AA's methods, but how those benefits are achieved. Are social connections in sobriety a piece of the answer?

What is it about AA that helps get and keep people sober? I am sure anyone within the AA community would be able to list of several reasons, including: a sense of community, support in common struggles, accountability, having people to hang out with and seeing how we can have relationships and be social in sober situations. However, for research purposes, they have wanted to determine what parts of AA help people stay sober.
Previous Studies Show Social Connections in Sobriety Is a Benefit of AA
Helping addicts in recovery create a sense of belonging, community and outreach is a benefit. Those social connections in sobriety help people maintain motivation to recover over time. AA also helps addicts change their social connections and support systems to reflect their new sobriety. In addition, AA encourages confidence in the recovering addict's ability to stay sober in all social situations.
In addition to the benefits of social connections in sobriety, it was shown that AA also decreased depression and increased spirituality.
"AA is the most commonly sought source of help for alcohol and alcohol-related problems in the United States and has been shown to help people attain and maintain long-term recovery," says John F. Kelly, PhD., the study leader from Massachusetts General Hospital (MGH), in a new paper to appear in the journal Addiction. "This study is the first to investigate exactly how AA helps individuals recover by examining the independent effects of several mechanisms simultaneously."
New Research Shows Social Connections in Sobriety Help Keep People in Recovery
Spending time with individuals who support recovery efforts: This goes along with the "change people, places and things" we so often hear is part of recovery. If people change not only behaviors, but the people they hang out with, it will support a better chance at recovery. It helps give individuals the confidence and hope that recovery and sobriety is possible. It gives people not only support, but a new community to engage in social settings.
There is support for the 90 meetings in 90 days mantra you hear so often about AA meetings: The more meetings you attend in the first 3 months of sobriety, the greater the chances are to stay sober for the next year.
"The results suggest that social context factors are key; the people who associate with individuals attempting to begin recovery can be crucial to their likelihood of success," says Kelly.
Recovery and Social Support Systems
I have long been a supporter of creating communities of support to help people feel less alone, to give a place where people can talk safely, and be able to talk with people who have been through the struggle and can help show that recovery is indeed possible and is happening on a daily basis. I went to AA for months when I got out of rehab, often to two meetings a day, and hung out the rest of the day with people from the place playing games, to help me stay sober.
Often when you leave rehab, the concern is you will not only return to the same old behaviors, but isolate or return to the people you had hung out with before. My biggest challenge was isolation. It was when hiding I was in the most danger. I found it empowering to be around other young people who had gotten sober and had long periods of sobriety. They showed me that you can live, be social and have fun while staying sober. That was a large gift I received from AA.
Although I do not go to AA now, I know the power of a sense of community and social connections in sobriety. Whether we go to support groups, do online support chats, participate and blog, use twitter as a support tool, it is all about social connection. I believe it is one of the large keys to the recovery puzzle.
How crucial are social connections to your own recovery?
APA Reference
Sebelius, K. (2011, September 15). Social Connections in Sobriety Are Crucial to Recovery, HealthyPlace. Retrieved on 2019, September 16 from https://www.healthyplace.com/blogs/debunkingaddiction/2011/09/social-connections-are-crucial-to-a-successful-recovery-through-alcohol-anonymous
Author: Kendra Sebelius