Alcohol-Related or Drug-Related Dreams in Addiction Recovery
Alcohols or drug-related dreams can be disturbing for those in addiction recovery, but what do these dreams actually mean? If you use drugs or alcohol in dreams, what does that mean for your addiction recovery?
Alcohol-Related, Drug-Related Dreams are Common in Addiction Recovery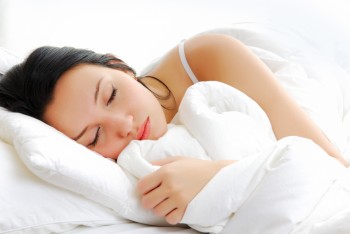 In eight years of recovery from alcoholism, I have never had a drinking dream in which I actually drank in the dream. However, a recurring theme that surfaces from time to time is the panic I feel when I realize that in the dream I had drunk previously--I had relapsed. Sometimes in these dreams I "remember" having relapsed and sometimes I do not; in those cases, other people have told me I was drinking. It's doubly terrifying because it reminds me of drinking and also of being in a blackout state.
I had more alcohol-related dreams in my first year of addiction recovery than I do now, but they still occur. I have not noticed any patterns to when they happen. So does having a alcohol-related or drug-related dream mean that you want to drink or use? Does it mean you're on your way to an alcohol relapse? I would say the answer is no.
Do Alcohol-Related Dreams or Drug-Related Dreams Precipitate a Relapse?
Dreams are individual as we are. Of course, it is possible that a person who has repeated addiction dreams is struggling with wanting to use and that he will pick up a drug again. But just because someone is struggling with wanting to use or drink, it doesn't mean she will. Furthermore, a person in recovery may pick up a drink or a drug without having had any alcohol-related or drug-related dream or experiencing any cravings.
Personally, I have a tendency to internalize television shows, but the content usually doesn't manifest for two or three days. For example, recently I watched a show where someone was diagnosed with lung cancer. A few days later, I dreamed I was diagnosed with lung cancer. Dreams reflect inner struggles, fears, and desires, or they reflect television, advertisements, or completely random events.
Alcohol-Related Dreams Might Mean You Value Your Recovery
Once, when I was concerned about alcohol-related dreams in early recovery, a friend told me that, for her, those dreams showed that someone highly values her alcohol recovery or drug addiction recovery. I'm an anxious person and a worrier, and sometimes these worries make their way into my dreams. Other people might not be as anxious as I am but they might have dreams about other things that I never would. Our brains are incredibly complex and unique.
While I do not think drug- or alcohol-related dreams necessarily mean someone is on the verge of relapse, they might signify that something is off with that person's psychological wellbeing. If I am having drinking dreams or any other kind of nightmare, I may need to reduce my stress and anxiety. Even if that's not the case, these dreams tend to be very upsetting and may warrant taking some action to support one's recovery. I know when I have an alcohol drinking dream, it makes me want to go to a meeting or do something else recovery-related. Whether or not the dream indicates anything about the health of one's recovery, engaging in a recovery-strengthening activity is never a bad idea.
Image credit: (c); Valua Vitaly / Fotolia
APA Reference
Lesley, K. (2015, May 25). Alcohol-Related or Drug-Related Dreams in Addiction Recovery, HealthyPlace. Retrieved on 2023, December 6 from https://www.healthyplace.com/blogs/debunkingaddiction/2015/05/drinking-and-using-dreams-in-addiction-and-alcohol-recovery
Author: Kira Lesley
I frequently have alcohol based dreams, both about drinking and about hiding/being caught with drink. It's good to know that this is absolutely 'normal'. I'm not in any time of program and have been 'dry' for over 2 years but these dreams can be worrying. I tend to work on the good feeling of relief when I wake up and realise that I haven't fallen off the wagon and no, I haven't had to take an exam (that I haven't studied for) naked neither!!
Every weekend i used to go to see this web site, because i wish for enjoyment, for the reason that this this site conations
in fact pleasant funny material too.
I've been in recovery for awhile and the "relapse dreams" still happen in the month or so before my sober anniversary. Usually I'm looking at a drink, maybe pick it up-and then remember I have X amount of time in AA, I don't want to blow it-and this is when I wake up!
Great information. Will go along way in helping my bro who is a recovering alcoholic. Thank you for the post.
Leave a reply