Are You Addicted to Your Phone?
How do you know if you're addicted to your phone? Phones and tablet devices are rapidly becoming the most addictive substances in Western culture (What Is Addiction? Addiction Definition). The extent to which we use and rely upon our phones is staggering. We are rapidly becoming a society full of cell phone and social media addicts, thanks to fantastic developments in cell phone technology intended to improve our lives. The first step to abating the rise of phone addiction is to spread awareness about what it means to be addicted to your phone.
Identifying Phone Addiction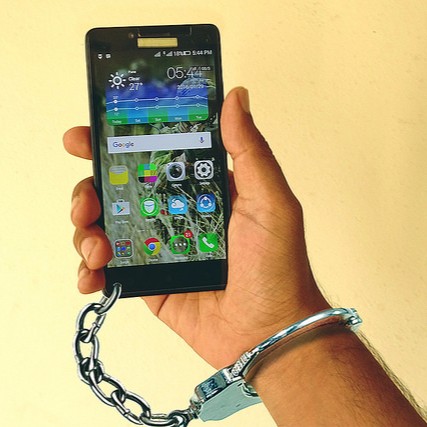 Identifying phone addiction is important because this obsession has a significantly detrimental effect on the quality of our daily lives. In fact, cell phone use has a positive correlation to stress levels. If you have a hard time believing that someone could be addicted to their phone, you may find this article on The Science of Social Media Addiction very enlightening. Take a moment to genuinely consider your relationship with your phone, and whether or not you might be addicted to it.
Your Phone: Are You Addicted?
Do you experience negative consequences as a result of your cell phone use? Everything from neck pain to a texting while driving can be considered a negative consequence of cell phone use. These problems are good indicators of phone addiction.
Questions To Ask Yourself About Phone Addiction
Image courtesy of Flickr user Kumar's Edit.
You can find Becky on Facebook, Twitter, Google+ and her website.
APA Reference
Doyle, B. (2016, April 28). Are You Addicted to Your Phone?, HealthyPlace. Retrieved on 2023, December 8 from https://www.healthyplace.com/blogs/debunkingaddiction/2016/04/are-you-addicted-to-your-phone
Author: Becky Doyle