Introduction to Jami DeLoe, Author of 'Debunking Addiction'
Hi, I'm Jami DeLoe, and I am excited to get to write for Debunking Addiction here on HealthyPlace. I am a recovering alcoholic with a little over four years of continuous sobriety. I struggled with alcoholism for a number of years before seeking help and beginning my journey toward recovery. I am passionate about my recovery and I hope to be able to give others the hope that was so lacking for me during active addiction.
My History with Addiction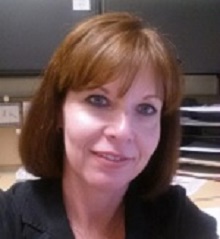 Even though my active alcoholism didn't take control over my life until I was well into my 30s, I showed the signs of alcoholism from my first drink at 14 years old. While there were periods of sobriety (sometimes even years) during my later teens and 20s, when I did drink, I did so to the point of passing out. I always consumed more alcohol than anyone I was drinking with, and always had a feeling in the back of my mind that I had a problem.
When I finally sought help for my drinking, after suffering from a multitude of negative consequences, I was diagnosed with posttraumatic stress disorder (PTSD) due to a rape at the age of 15, and a physically, emotionally, and sexually abusive marriage. It was only then that my recovery really started.
I have been to inpatient rehab twice, a psychiatric ward once, arrested for driving under the influence, and have seen and done things that I never would have if I had been sober. I'm an advocate and member of 12-step programs (although I am open-minded and don't believe that Alcoholics Anonymous is the only way to recover), and I write a personal recovery blog. I have found that the online recovery community is extremely helpful, and it's huge.
I'm looking forward to sharing my story and experiences with you. I hope that you'll share yours with me, too.
Find Jami on Facebook, on Twitter, on Google+, and on her blog, Sober Grace.
APA Reference
DeLoe, J. (2017, March 3). Introduction to Jami DeLoe, Author of 'Debunking Addiction', HealthyPlace. Retrieved on 2023, December 1 from https://www.healthyplace.com/blogs/debunkingaddiction/2017/03/introduction-to-jami-deloe-author-of-debunking-addiction
Author: Jami DeLoe
Glad to see that you found the courage to overcome alcoholism and deal with the physical and, more importantly, emotional trauma that you've experienced. From my research and experience, I have found dysfunctional behavior to be present in most types of addiction.
Leave a reply