Setting Limits in Addiction Recovery: My Goodbye to Debunking Addiction
Learning to set limits in addiction recovery is vital for overall wellness (Applying Addiction Lessons When We Need a Hiatus). In knowing my own limitations, I have decided it is best for my addiction recovery to say goodbye as an author of Debunking Addiction.
Setting Limits Prevents Feeling Overwhelmed
Knowing my own limitations and setting limits on my commitments and is vital for my addiction recovery. When I was drinking, my biggest trigger was was feeling overwhelmed. Today I have better coping skills for mental health and strategies to employ during times of stress. But even so, I find that when all I think about are my obligations, I am not in the spiritually-centered place that I want to be.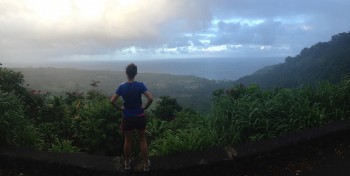 Part of the blessings of addiction recovery for me has been finding a lot of opportunities in terms of school, work and hobbies. But right now, I have to set some limits for myself. I have taken on too much and I must learn to say no to some things, even if I don't want to. I have learned a tremendous amount in researching for this blog, from reader comments and from my fellow bloggers at HealthyPlace. My greatest reward in writing for HealthyPlace has come from knowing that I have helped some people in their recovery journey, both those who reached out to me personally and those who did not. That has truly been a joy and a blessing.
Knowing Your Limitations and Learning to Say No
Saying no is a difficult but necessary part of addiction recovery. Each of us has many competing demands on our time and energy: children, parents, friends, churches, jobs, recovery groups, school. When I first got sober, I was taught not to turn down a reasonable request within my recovery community. I am still trying to balance that with the need to maintain equilibrium in my life. A close friend in recovery has told me that one simple but truthful way of approaching decisions is to ask, will this detract from or add to my recovery? While I believe my time at HealthyPlace has been a form of service work, I do not think it is the best way for me to be of service currently, as I am not able to give it my full attention.
Even if learning to say no and set limits, it is important for me to stay tied in to my 12-step community. I was taught, and truly believe, that the first thing I put before my recovery is the first thing I will lose. Therefore, setting limits for me does not mean letting up on my program of recovery. That being said, I do not currently spend nearly as many hours attending meetings and fellowshipping as some people do, or as I did in early recovery. Sometimes in addiction recovery, we have to cut back on even our recovery-related activities in order to maintain serenity (though I would caution against letting up on them completely).
Again, the only question we really have to ask ourselves is, is this choice I am making moving me toward the path or recovery or away from it? For me, I believe the right choice for my recovery is to set a limit by saying goodbye to the Debunking Addiction blog. I thank you all for your readership and I welcome you to continue to connect with me on Twitter (@mynameiskira) or through my web site, www.kiralesley.com.
APA Reference
Lesley, K. (2016, September 27). Setting Limits in Addiction Recovery: My Goodbye to Debunking Addiction, HealthyPlace. Retrieved on 2023, December 6 from https://www.healthyplace.com/blogs/debunkingaddiction/2016/09/setting-limits-in-addiction-recovery-my-goodbye-to-debunking-addiction
Author: Kira Lesley
I agree that saying no is important. In addition to recovery, I believe saying no often pertains to relationships as well since emotional trauma from abuse and mistreatment are often at the crore of alcoholism.
Interesting read. What you've mentioned about setting limits is so important. Way too many people take on too much and it's the perfect recipe for a relapse. Thanks for sharing your thoughts.
Once a person is under treatment, his family members are also under terrific situation. At that situation family support is very necessary. Consult professionals for counseling and help to overcome the disorders. Even non-clinical services such as recovery support services along with the treatment can be helpful to help people in their recovery goals which can be provided by people who are already in recovery as well as peers.
Leave a reply