Introduction to Kelsi Cronkright, Author of 'Debunking Addiction'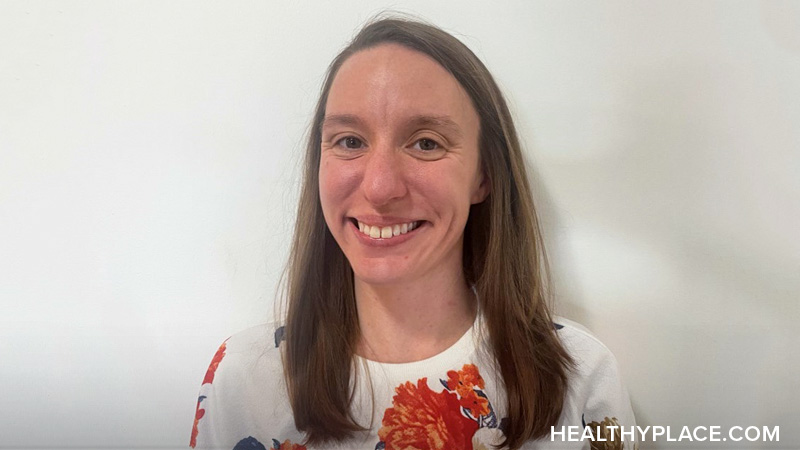 My name is Kelsi Cronkright, and I am thrilled to join the Debunking Addiction blog at HealthyPlace. My history with addiction is extensive. As a highly sensitive, neurodivergent human, the demands of our capitalistic and heteronormative society have always felt overwhelming. About 20 years ago, when I was a freshman in high school, I began struggling with an eating disorder to gain a (false) sense of control. When I went to college, alcohol and other drugs were added to the mix, and my life quickly spiraled out of control.
Kelsi Cronkright's History of Addiction
Between the ages of 23 and 28, I was arrested five times and admitted to inpatient treatment or rehab six times. My 20s were tumultuous and traumatizing, but those years also gave me the gift of knowledge. I have been in recovery spaces for almost 15 years, which makes me a perfect fit for the role of a writer on Debunking Addiction. I hope to share what I have learned with all of you.
Kelsi Cronkright Dreams of the Future
I am 34 years young and reside in Michigan with Teddy, my 14-pound Havapoo dog. I have two college degrees: one in culinary arts and the other in sociology. Writing has always been my favorite pastime and way to process my emotions. Besides writing, I enjoy baking, being in nature, reading, and making sock monkeys.
Learn more about me in this video:
My dream for the future is to write full-time while traveling the United States and Canada in an RV with my dog. Addiction might have ruled the first part of my life, but I believe recovery and creating a fulfilling life are possible.
APA Reference
Cronkright, K. (2023, January 12). Introduction to Kelsi Cronkright, Author of 'Debunking Addiction', HealthyPlace. Retrieved on 2023, October 2 from https://www.healthyplace.com/blogs/debunkingaddiction/2023/1/introduction-to-kelsi-cronkright-author-of-debunking-addiction
Author: Kelsi Cronkright