3 Ways You Can Make a Difference in the Lives of Others With ADHD
When you're living with ADHD (in yourself or a loved one), every day can feel like a struggle. And when you find something that works to make everyday life run just a little bit smoother, that one tip can be a lifesaver! And if that tip was shared with you by someone else, you feel eternally grateful for their time and generosity. Over the next two blog posts, I'm going to talk about 3 ways you can pay it forward, and bring a little bit of happiness to the lives of others with ADHD.
1) Help someone else succeed with ADHD. By sharing the tips and strategies you've picked up along the way, either through your own trial and error or through someone else's goodwill, you can help somebody else not feel quite so isolated with their ADHD. Which can mean the world to someone who's feeling lost and alone, and unsure how to manage their ADHD.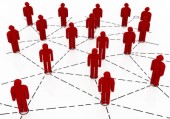 2) Contribute to the ADHD community as a whole. While ADHD is becoming more understood and the community is growing by the day, there is still a lack of support for many people, especially those who have been recently diagnosed and have no idea where to turn for help. As someone who's been around the block a few times, the success tips and techniques you've picked up along the way can make a real difference for members of the ADHD community.
3) Make a global impact. Not only can you use your experiences gained along the way to help those in your local community, but you can have a global impact as well, with your words of wisdom potentially reaching out to thousands of others with ADHD around the world. Imagine, having such a profound impact on people you've never even met! By simply sharing your tips and strategies, you can make a difference in the lives of others struggling with similar ADHD challenges.
In last week's post, I extended a special invitation to the veteran ADHD folks among us, those who have walked a few miles on the ADHD trails and who feel called to help ease the path for others.
And I'm inviting you to step forward and claim a limited co-author spots the 2012 edition of my bestseller book, "365 Ways to Succeed With ADHD," to share with others the tips and strategies you have found useful in managing your own ADHD, along with the chance to spread your message and provide support to others in the ADHD community.
If this sounds like something you just have to contribute to, please check out our website for this year's ADHD Awareness Book Project on how to reserve your spot(s) in this year's book at:
www.TheADHDAwarenessBookProject.com or email me at Laurie@coachingforadhd.com and we'll send more details, including how you can reserve your spot(s).
APA Reference
Dupar, L. (2012, May 18). 3 Ways You Can Make a Difference in the Lives of Others With ADHD, HealthyPlace. Retrieved on 2023, December 8 from https://www.healthyplace.com/blogs/livingwithadultadhd/2012/05/3-ways-you-can-make-a-difference-in-the-lives-of-others-with-adhd
Author: Laurie Dupar, PMHNP, RN, PCC