The Impact of Sexual Abuse on My First Encounters with Sex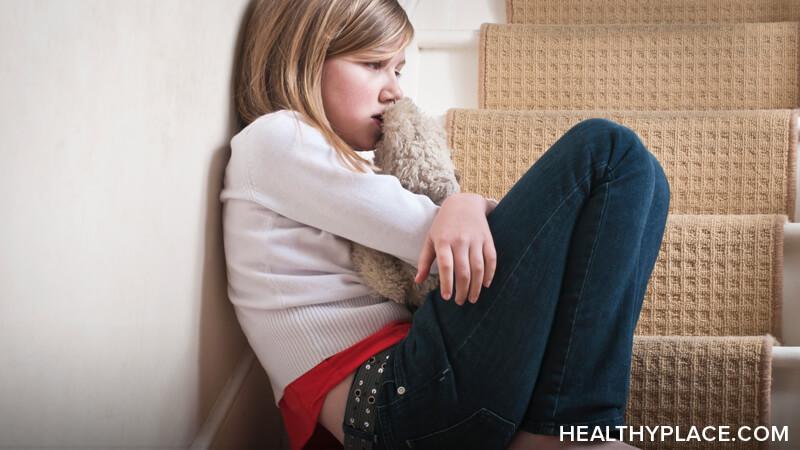 Sexual abuse impacts my life, even today. Around the age of three or four, I had my first experience with sexual abuse. My cousin would lead me into an empty room and initiate "truth or dare" games. He would dare me to undress, then it would start. He was a teenager at the time. Once our parents found out what was going on, they put an end to it, but the experience of sexual abuse impacts me and the decisions I make.
How Sexual Abuse Impacted Me
1. My Familial Relationships Were Changed by Sexual Abuse 
In my last vlog ("Intrafamily Childhood Sexual Abuse Changes Family Relations"), I discussed the ways this abuse changed my relationship with my family. Feeling unsure if I could discuss my experience with my extended family damaged our trust.
2. Sexual Abuse Changed the Way I Interacted with Boys 
In the video below, I explain the ways this sexual trauma changed the way I acted with boys my age once adolescence rolled around.
3. My First Experience with Sexual Abuse Affected My Second
Later in life, I would experience sexual trauma once more. Next month, I'll discuss the ways early sexual abuse impacted me and lead me to feel responsible for the sexual abuse I experienced later.  
4. Sexual Abuse Affected Who I Am as a Girlfriend
Finally, I'll describe how these experiences with sexual abuse impacted my first adult relationship and how I've been able to find success in my second relationship.
APA Reference
Card, M. (2019, October 29). The Impact of Sexual Abuse on My First Encounters with Sex, HealthyPlace. Retrieved on 2023, December 8 from https://www.healthyplace.com/blogs/relationshipsandmentalillness/2019/10/the-impact-of-sexual-abuse-on-my-first-encounters-with-sex
Author: Miranda Card