Why Do People Self-Harm Even When They're Happy?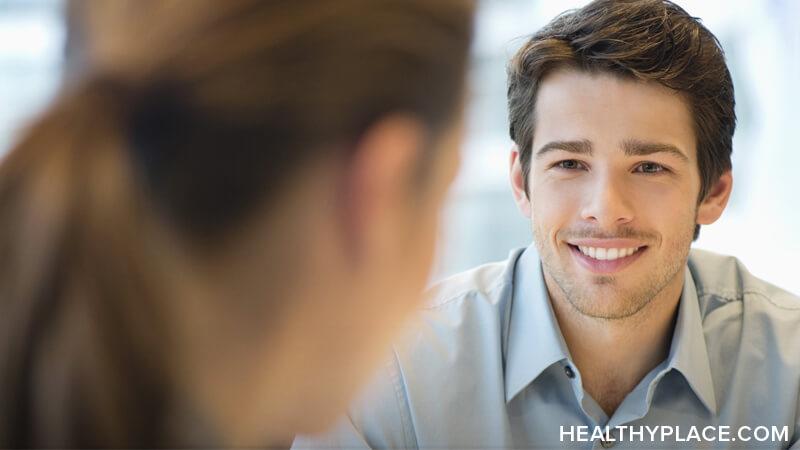 That someone who self-harms must be unhappy is an easy assumption to make, but the truth is more complicated than that--sometimes people self-harm when they're happy. While self-harm and mood disorders do often go hand-in-hand, self-harm is not intrinsically linked to mood. Not everyone who is unhappy self-harms, after all, and not everyone who self-harms does so exclusively when they are suffering. So why do people self-harm even when they're happy—or at least appear to be so?
Self-Harm When You're 'Happy'
Sometimes people self-harm when they appear to be happy. Not everyone who seems happy is actually happy, of course. I remember once in high school, an acquaintance read a poem of mine and expressed her surprise at how dark it was. "But you're such a happy person!" she said.
I was shocked. She had no idea how many days I struggled just to get out of bed; she'd never noticed the marks on my arm. All she recognized was that I smiled when people spoke to me, and made jokes when I could to lighten the mood.
Low mood, persistent or otherwise, isn't always easy to recognize in another person, particularly if they are actively trying to hide it. In many cases, people who are adept at hiding their habit of self-injury are often just as capable of hiding their emotions.
Why People Self-Harm Even They 'Should' Be Happy
Low mood can certainly contribute to self-harm cravings. However, it is not the only possible trigger.
Stress, for example, is a common trigger—and it doesn't always have to be negative. Eustress (positive stress) is the reason we feel exhausted at the end of a fun party or a day at the amusement park. Even on joyous occasions, eustress can affect us in much the same way as negative stress—including triggering unhealthy coping mechanisms such as self-injury.
Additionally, self-harm triggers may be rooted in past traumas that have nothing obvious to do with the present moment. An otherwise enjoyable day might contain a subtle reminder of a bad memory or past trauma.
Finally, for some people, even good feelings can be triggers. Imagine, for example, that someone with incredibly low self-esteem wins an award for something they created. They might feel happy at first, only to feel guilty because they believe they do not deserve such happiness. This, in turn, might push them to self-harm as a way to punish themselves, or as a way to release those feelings of guilt.
Finding Happiness in Spite of Self-Harm
It can be dispiriting to realize that even good days can be bad days for people who self-harm. But on the other hand, the fact that self-harm is not inextricably connected to mood is also a reason for hope—just because you self-harm now, or have in the past, doesn't mean you can't find happiness.
I may not be the cheerful, carefree person that girl in high school thought she saw in me, but I do have more good days than bad now—something that used to seem impossible, back when I was hurting myself. Yes, sometimes I still think about it, even on the good days. But the difference is, I no longer feel like I need to hurt myself to cope with my feelings—and living without that burden is a kind of happiness, too.
Did or do you self-harm when you're happy? How do you recognize your triggers? Share your thoughts in the comments.
APA Reference
Kim Berkley (2020, March 5). Why Do People Self-Harm Even When They're Happy?, HealthyPlace. Retrieved on 2023, December 5 from https://www.healthyplace.com/blogs/speakingoutaboutselfinjury/2020/3/why-do-people-self-harm-even-when-theyre-happy
Author: Kim Berkley
I havent self harmed in a year and i haven't had the urge too. i've been happy, healthy and i've had no reason to be sad but for some reason tonight i have a strong urge to. Almost like i miss being in that sad place because of the comfort it gave me.
I haven't cut myself in almost 20 years, but today, I felt a strong urge to do it. I've been sitting with this feeling all afternoon and evening, wondering why, out of the blue, I have this urge? Things are going well for me. I have a good job, all the creature comforts, and I am successfully going through an exercise program. My energy levels are higher than they have been for years. It's a good feeling. I feel light. The only thing I can think of is that something nostalgic happened today that triggered the urge in my subconscious. Perhaps I don't trust this particular feeling of hope or success. Or maybe this particular feeling of happiness is a form of stress that cutting can calm. I don't know. Something in my subconsciousness is speaking out. It's baffling that after so much time has passed, today of all days I want to cut again. I'm partly curious, partly serious, and partly mystified. Oddly enough, I don't feel disgusted.
i'm happy right now and i don't have a reason to be sad and i've been clean for five months but i'm getting urges, i feel like i didn't do it enough while i was in a depressive state so i'm getting urges to cut so i have scars not bc i'm sad is that normal or no
Like many of the comments above, my life is great, I have everything, a loving family, truly amazing friends, I'm even religious, no complaints. I'm a role model in my community, and I know people look up to me. However, because I know I have to be my best, sometimes I feel like I lie to myself, when I feel or think negative things, instead of positive as I'm suppose to, it frustrates me because I always wonder if I'm really being real with myself, or if I've made a false concept of myself and I'm not really the nice person I think I am, maybe the real me is negative and dry. Idk if any of this makes sense. Anyways, lately I've found c*tting so alleviating because it feels real, I focus on making the perfect c*t and it soothes me, and seeing it makes me feel real. Don't worry though I'm not suicidal or anything, I just wanted to share this and get your thoughts, Kim. I feel like if I tell anyone else they'll think I'm mental. But I promise, I'm good. But I know c*tting isn't good so I've started journaling to avoid building the habit of self-harm, so far so good.
I don't have a bad life. I have a lot of friends, a loving family, and I'm not to bad in school but I still feel like self harming. Why do I feel like this.
I self harm bc it makes me happy. I don't know why it makes me happy it just does.
when i first started to self harm it was to release all the negativity i was feeling, i was feeling mad, worthless, sad, frustrated to name a few but as the days turned to weeks, weeks to months and months to years i started to find myself self-harming when i was happy, i started studying again and felt so overwhelmed i cut, i met a girl i felt so happy and then got crushed and the only thing i could do was cut to deal with the agony, now im noticing that it doesn't actually matter how i feel because the thoughts of self-harm are random whether im happy or sad. i was told through the years of self-harm and dealing with a lot of mental health issues that i have emotional detachment which can be a positive because i stay calm but its a negative because i have a build up of emotions that i dont know how to show or let go, but we all have to take it one day at a time and hopefully we will look back on this years to come and be able to understand more about our selves
For me, it began as a coping method when I was angry or upset. But the longer it went on, the less it took to trigger me, and eventually, it was just an addiction that I needed no matter how I was feeling. So yes, it could have been a pretty good day, where one would expect me to be happy, but I still felt such strong urges to self-harm that I just couldn't get rid of until I had acted on them.
Leave a reply