Coping with Self-Harm Triggers During the COVID-19 Epidemic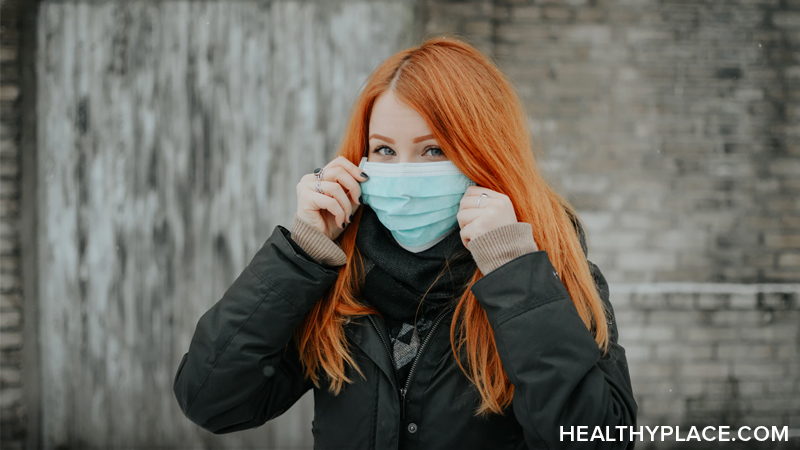 Coping with self-harm triggers can be difficult enough during normal, everyday life. It should come as no surprise that major stressors like the COVID-19 pandemic can make coping with self-harm triggers exponentially harder.
Yet, it did catch me by surprise. COVID-19 snuck up on many of us, disguised as something distant and, therefore, easy to ignore. Then it came knocking at our own doors, and we all started to realize how serious the situation really is.
For me, the day it hit home was the day I watched the March 15th episode of Last Week Tonight with John Oliver, a bare-bones version of the show aired without the usual live audience reactions from an empty, white set. It felt wrong, like the last emergency broadcast in an apocalyptic movie just before things hit rock bottom. I broke down crying, thinking, "Is this real? Is this what life is like now?"
Coping with COVID-19 Stress and Self-Harm Triggers and Urges
I am lucky in that I am many years removed from the last time I self-harmed, so the self-harm triggers I've faced during COVID-19 have been relatively light. But I do still struggle sometimes with the same old things that used to push me to self-harm—anxiety, depression, and above all, stress.
Of course, a worldwide pandemic is nothing if not stressful.
I worry about my friends and family. I worry for my parents, who are in the high-risk demographic, and I worry for myself. (I, too, have extra risk factors to deal with should I contract COVID-19.)
The worst thing is the helplessness. I do what I can by washing my hands and staying home. But it's hard to sit and wait for the storm to pass. It's hard to accept that sometimes you can only do so much.
So how do you cope? For me, video games, books, and movies provide great in-the-moment distractions. The rest of the time, I'm trying to be especially vigilant about my self-care, taking time each day to really enjoy showering, doing yoga, exercising, and anything else that puts my mind and body at ease.
Coping Strategies for Self-Harm Triggers During COVID-19
Social Distancing and Isolation
The Internet is rife with jokes about social distancing being an introvert's dream come true. Some of them are even funny. But social distancing can all too easily become social isolation, and that can be a potent trigger for those of us who rely on our support networks to help us stay well. And, of course, it's rough staying stuck at home when, like me, exploring new places and trying new things has become an integral part of my own personal wellness plan.
But just because you're self-quarantining doesn't mean you have to be lonely. I've got my boyfriend and my new roommate to keep me company in person, and I've been making a point to stay connected with others as well by phone and through the Internet.
Remember, even if you live alone, you're not on your own. There is always someone you can reach out to for help if you need it, whether you need support in coping with self-harm triggers related to COVID-19 or just someone with whom you can speak freely.
As for cabin fever, I have yet to find a true cure. But once again, books, movies, and video games help. Walks are still an option, too, and when all else fails, we can always daydream about all the places we'll go once this epidemic finally settles down.
That, I think, is the most important thing for us all to remember here: the situation we are in now will not last. It might be tough today, and things might stay tough for a while. But I take comfort in knowing that eventually this, too, shall pass.
How are you dealing with self-harm triggers during this COVID-19 pandemic? Share what you are doing in the comments.
APA Reference
Kim Berkley (2020, April 2). Coping with Self-Harm Triggers During the COVID-19 Epidemic, HealthyPlace. Retrieved on 2023, June 5 from https://www.healthyplace.com/blogs/speakingoutaboutselfinjury/2020/4/coping-with-self-harm-triggers-during-the-covid-19-epidemic
Author: Kim Berkley