Coping with Self-Harm: Nature Helped Me Heal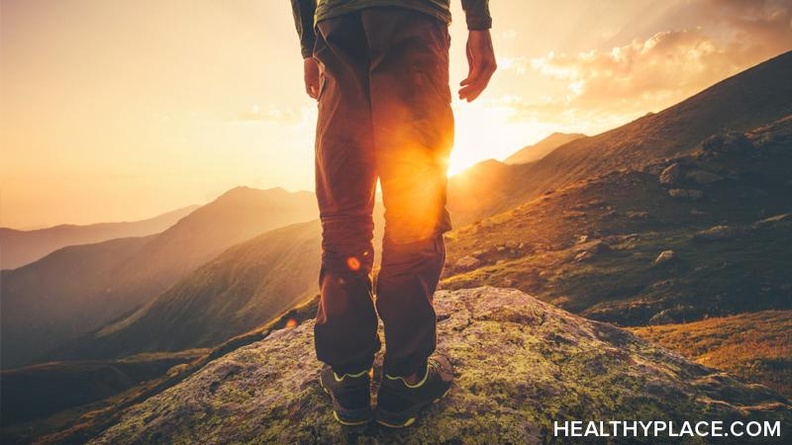 I never thought that coping with self-harm using nature could be so effective. When I was at my lowest, nothing seemed to help control the chaos that reigned my head. My self-harm was getting out of control, to the point that I was counting down the minutes to my next episode until I started walking six miles a day.
It usually helps when you have a strong support system. It helps when you have someone you could talk to, someone who'd understand. But I had nobody, and my family had just broken apart. 
There were times when I kept my self-harm urges under control for their sake. I didn't want them to discover my scars. I wanted to spare them the worry. But now that I had no one to protect, my harmful behavior seemed to spin out of control.
Self-Harm Coping by Distraction in Nature
I spiraled deep into the maze of self-harm and depression, sitting inside my four walls, feeling sorry for myself. I felt imprisoned, as if the walls of my bedroom were closing in on me. So I decided to go out for a breath of fresh air. 
To my surprise, it didn't just stop there. I started walking. And I didn't stop until a few hours later.
I walked at least six miles every day, sometimes with tears in my eyes, until I faced physical exhaustion. It was difficult to walk with a heavy heart at first. But with time, my body got stronger. 
Walking didn't just invigorate my body; it energized my mind, too. With each step, I was getting rid of my toxic self-harm thoughts. I walked and walked until my legs got tired, until my mind was calm, and I could think of nothing at all.
The Positive Effect of Nature on Self-Harm Coping
One day, I walked far enough to reach a river just outside my town. By that river, there was an abandoned bench waiting there for me. It was as if someone left it there on purpose. I sat on it, taking a little break from walking. As the first signs of tiredness started to leave my body, I felt something I haven't in a long while: peace. 
In front of me, a ray of sunlight sprinkled across the water, shining so bright that I had to squint. I listened as the waves splashed against the shore, playfully disrupting the ducks that were just floating on the surface, uncaring of anything else in the world.
I looked and listened, and for the first time, I thought I finally found myself. In my head, there was nothing but admiration for the beautiful surroundings. At that moment, I was part of it. I deserved to shine, too.
It was at that moment, in nature, that I decided self-harm had to stop. 
APA Reference
Halas, M. (2020, September 21). Coping with Self-Harm: Nature Helped Me Heal, HealthyPlace. Retrieved on 2023, June 6 from https://www.healthyplace.com/blogs/speakingoutaboutselfinjury/2020/9/coping-with-self-harm-nature-helped-me-heal
Author: Martyna Halas