What 2020 Has Taught Me About My Eating Disorder Recovery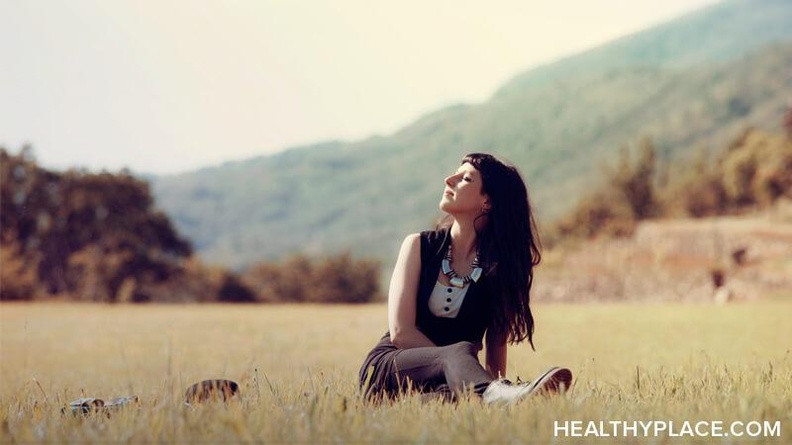 As far as years go, 2020 has been difficult in a great many ways, but it's also taught me a lot about my eating disorder recovery. I expected a year like this one to break me; I was almost waiting for it. I'm not going to lie: there were some close calls. 
There were many times I sat down with a giant bag of candy and ate until I felt sick--which, granted, at 39-years-old doesn't take as long as it used to. My children regularly tease me about how easily I get what we semi-affectionately call "sugar hangovers." They can power back handfuls of Skittles and feel fine. I have 10 jelly beans and start to feel queasy. 
But that's the thing about getting older: time passes. While my kids can't imagine a life where they can't occasionally eat their body weight in gummies, my accumulation of life experiences has shown me the difference between can and should. Between should and want. 
I can eat gobfuls of junk food, just like I used to when I was bulimic, but I shouldn't.  
2020 in Perspective for My Eating Disorder Recovery
The reason I shouldn't is only in part because of my history of eating disorders and the possibility of spiraling out of control; the main reason I choose to stop eating before I feel sick is that a decade in eating disorder recovery--and especially this past year in recovery--has taught me about what I truly want for my life. I spend enough time sick with worry and battling existential dread about things I can't control: disease, for one, as well as other people's reaction (or inaction) to the threat of disease. With a world gone crazy that I have no power over, this year showed me just how badly I wanted to limit the time I spend worrying about the things I can control. 
At this point in my eating disorder recovery, I can happily say that most of the time, what I put into my mouth is something I can control. So when I'm doom-scrolling Twitter and feel the urge to stuff my face with cookies, I can remember that those cookies, while fine to eat in moments of clarity, are not going to be enjoyed if eaten because I'm stressed out. They're only going to make me feel worse. Most of the time, I don't eat cookies.
On a larger-life scale, this year has also resulted in some big changes for my family and me. I finished my second book and started on a third. This is huge for me, considering it took me over 10 years to write the first. We're also moving in January 2021--not far, but even further out into the country, where my children can have goats, chickens, and more room to run, play, and engage with nature every day. We'll also be even closer to my parents and in-laws. My creative life and my family: the chaos and despair of 2020 have made what matters clear, and in this way, for me, the year has only been a partial disaster.
How has your eating disorder recovery fared in 2020? I'd love to hear. Please share your thoughts in the comments. 
APA Reference
Ghadery, H. (2020, December 29). What 2020 Has Taught Me About My Eating Disorder Recovery, HealthyPlace. Retrieved on 2023, December 6 from https://www.healthyplace.com/blogs/survivinged/2020/12/what-2020-has-taught-me-about-my-eating-disorder-recovery
Author: Hollay Ghadery