Staying with The Process of Eating Disorder Recovery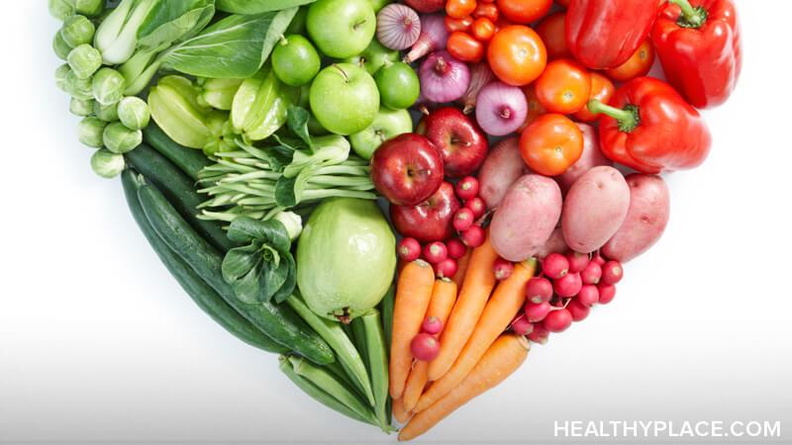 I went on sick leave in February 2009 to restart the process of eating disorder recovery. I spent almost three months at home, eating more than triple the number of calories I was used to in order to gain weight recover from anorexia nervosa. I hated every minute of it, but in the end I reached my healthy weight and experienced a taste of recovery for about six months until I relapsed.
I have again - for the fourth time, I think — started the eating disorder recovery process for anorexia of eating and gaining weight. I have been at it less than two weeks, and I still hate it. Sometimes it feels it would be easier to give up and dive right back into the eating disorder. But I believe the only way to recover from an eating disorder is going through the process.
The Only Way Out of The Eating Disorder Recovery Process Is Through It
The only way out is through. For me, that means eating and dealing with the subsequent physical and psychological changes that occur throughout my body and mind. I become bloated and emotional each time I start giving my body the nutrients that I have deprived it of through anorexic behaviors. I cry at anything.
The weight gain also bothers me for several reasons. I can't stand feeling of full, and right now I feel that way most of the time. I must eat almost continuously during the day to gain any weight. As a severe restrictor anorexic, my metabolism is so shot that I constantly plateau and have to keep adding calories to reach my healthy goal weight. Sometimes I become afraid I am eating too much and have to do a reality check with my doctor to assure myself I am eating in a healthy way.
I also became used to a very thin body and any weight gain immediately becomes a trigger. I try to tell myself that this is my goal — to reach a healthy weight. I am assured that once I do reach my healthy weight, the eating disorder symptoms and urges will start to subside and then go away. The thought of not being hounded 24/7 by thoughts of restricting and losing weight. . . It is indescribable to think I could be that free again!
Helping Yourself Through the Process of Eating Disorder Recovery
For me, the hardest part is working through the emotions I experience while in the early stages of eating disorders recovery. I think that is common no matter which eating disorder you are trying to recover from. However, there are many things you can do to work through and stick with the process. These are a few things I've learned from my doctor, books I've read, and experience:
First, acknowledge the feelings and work through them. Your voice has been silenced too long by your eating disorder. Now you can honor what you are feeling instead of suppressing it with eating disorder symptoms.
Do something you enjoy doing to take your mind off of the uncomfortableness of the early stages of recovery. Reading, taking a leisurely walk, talking to friends, watching a good movie, and writing are just some of the things I do.
Know that when you can get through the early stages of recovery, you are that much closer to being free of your eating disorder.
Remember the freedom you will gain once you are fully recovered! Allow yourself to dream about life without your eating disorder. What will you do with your life once you are free? I dream of traveling to Ireland, and plan to get there one day. Dare to dream as wildly as you can!
Finally, think about how life will be once you fully return to your true self. You will be you — unique and wonderful. There is no one else on earth like you!
APA Reference
Gambrel, A. (2011, January 7). Staying with The Process of Eating Disorder Recovery, HealthyPlace. Retrieved on 2023, December 6 from https://www.healthyplace.com/blogs/survivinged/2011/01/eating-disorders-recovery-staying-with-the-process
Author: Angela E. Gambrel
im looking for advice ..So I have been maintaining my current steady rate of weight over the last few years at around 900-1000 kcals . I like to sometimes think I'm pseddo recovered but deep down I know I'm not . Recently as I'm qualifying this year from college I have realised I can't go on like this .. I have over last 2 weeks being trying to increase my intake but ...... A few days have ended up in binges .. Well let's say I'll go to add a bowl of cereal mostly before bed and have ended up havin 3-4 as I feeeeel so hungry ... I used to hate coco pops before I got sick now it's all I crave .. All I want is cereal .. This has left me sacrificed. I've never binged before and thus for a few days after I end up going bak to my old kcal routine . Please help me .. I kno ppl say just give into the hunger . Deep down I kno I need to gain weight but already after those few binges feel I have put on too much too fast . How do I deal with this and the weight gain .
HI Mary. Recovery is a process and you are headed in that direction. You have insight into what's happening with you, have acknowledge that you can't go on like this, and want to be free from this cycle. It sounds like you've been using your set calorie routine as a way to keep yourself on a certain track, because of the fear that comes with veering off the set calorie diet. First off, if you have a nutritionist or can get one I would highly recommend this because they can work with your body and your doctor to give you confidence in a meal plan that's set up just for you and your recovery. Keeping in mind that I don't know your whole story here are my thoughts. The number of calories you're allowing yourself on your set routine are too low, which is why you're feeling hungry and the second you let your body eat it feels greedy and gluttonous (my words from my experience). The truth is your body isn't getting enough food during the day, with your set calories, and it's in starvation mode. I know this because I was similar to you. This caused me to get through the day with little calories (and feel in control) but then I'd want to binge all night and feel awful about myself. My therapist told me that I was setting myself up for failure by not giving myself enough nutrition. Since you've been on a "meal plan" for the last few years you may benefit from being on another meal plan set up by a nutritionist, with slightly higher calories spread out through the day so you body won't feel as desperate for food when it gets it. It's not about giving into the hunger, it's about taking care of your body in a way that feels right for you and facilitates actual recovery where you don't feel caught in this cycle. Everyone recovers in their own way so if you want to eat a big bowl of coco pops for dinner go ahead. One of the hugest things in my recovery was learning to trust myself. At the beginning I didn't at all. It took time. I saw a licensed therapist with a speciality in eating disorders (which I also highly recommend). I journaled a lot when I was feeling scared to find out what was underneath my fears. As far as dealing with the weight gain, know that everything is temporary. Some of the weight you gain during recovery may not stay with you. The body has to find a homeostasis and that takes a little time. Give yourself time and be patient with yourself. You are on the right path. I hope this helps. With Love, Z
I love your strategies an individual provide in your content articles. I'll take a note of the web site look yet again the following often. I'm just quite guaranteed I am up to date numerous completely new stuff right here! Best of luck for the!
Thank you Bayless! I appreciate you connecting and checking back to see if these posts are helpful to you! #thankyou
Thank you for your honesty. I am 40 years old and I've been bulimic for 27 years. I am so beaten down and tired. I've been having awful pain in my arm, neck and shoulder.I think I've done terrible damage to my heart. I can't take any more and I wish the Lord would take me in my sleep. I'm not suicidal but I just can't recover after all the hospitals, meds, shrinks, therapists, Jesus. I am so discouraged. Sorry for being such a downer. Does any one have any advice for my heart problem, maybe it's just in my head.
[...] restrictive periods. Often, I would wake up and wish I had died in my sleep. I was that tired of fighting anorexia.Today, I feel triumphant. I reached my healthy weight this week, and my doctor says I am ready to [...]
Eating disorders are very common these days.
I think this is one of the most significant information for me. And i'm glad reading your article. But wanna remark on few general things, The web site style is wonderful, the articles is really great : D. Good job, cheers
That's wonderful! I am just at the beginning stages of recovery, and I plan to make 2011 my year of healing, health, love, and joy - and the year I am rid of anorexia. I am just now learning about accepting myself, and it is an exciting process!
Congratulations on your recovery!!!
It's true that you can recover from an eating disorder. I had anorexia for a number of years and then was able to recover, which is not only about eating and gaining weight, but is also about learning to accept that you have flaws, that life isn't about being perfect, and that you are a beautiful person just the way you are.
Leave a reply