What to Do About Mental Health Stigma in the Workplace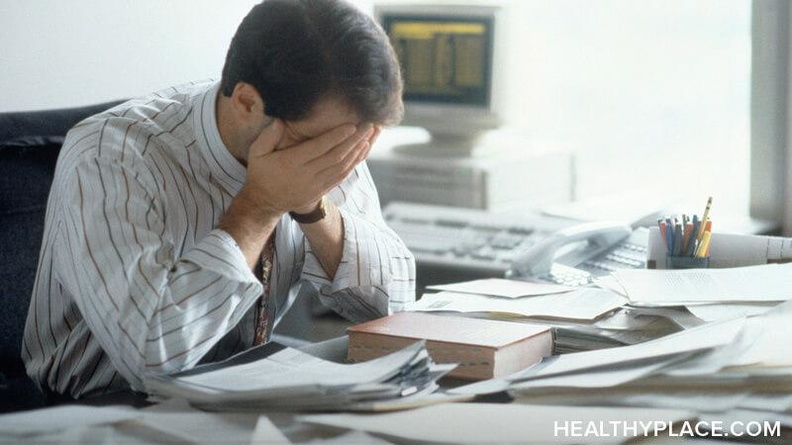 There is a certain underlying stigma in society that is strong, impactful, and often devastating for many people who live with a mental illness in the workplace. Not only are particular professions extra stigmatizing for the person involved, but there is this false idea lingering out there that the person employed is somehow unworthy, their skills are questionable, and they are often pushed out of their position.

My Experience with Mental Health Stigma in the Workplace
Upon being diagnosed, I had a lot of negative experiences in the workplace and it began with getting fired. The owner of a restaurant said I was "weird," and looked depressed. As everything fell apart for me, this experience contributed to my suicide attempt. A couple of months after the hospitalization, I traveled to South Korea where I worked as a teacher for two years. I was told by my friends to keep my bipolar talk at a minimum because if my illness was to be discovered, then I would be on the first plane home.
As I returned to Canada, I was able to get back into the job market fairly quickly, and I was really excited to have an interview with one of the largest employers in the city. They asked me a series of questions and I was stumped when it came to my experience with project management. I replied that my bipolar illness was a project in and of itself and I had to manage it every day. I went on to explain the details and my answer was graciously accepted and I was hired. I was sure I hit the jackpot.
But as time went by, I realized that I was stigmatized when I was forced to tell my new manager about my condition. I did not have a choice. I worked there for six years and for about half of those years, I was bullied at work and stuck in a corner to rot. My skills were not utilized and I was ignored because coworkers thought I had nothing to contribute. This led to severe depression and, as I missed days of work, I was eventually put under probation. The process was so painful that I ended up having to take sick-leave and be on long-term disability for eight months.
Mental Health Stigma in the Workplace Help
Returning to Work -- Mental Health Stigma a Thing of the Past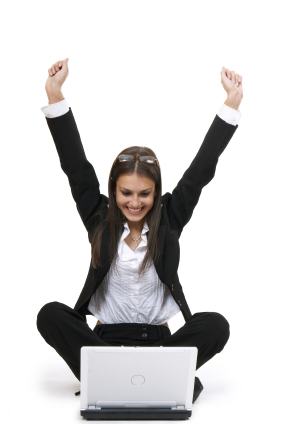 Upon my return to work I was put into a new division under another manager and my life changed drastically. My new manager treated me with dignity, respect, and assigned work that was not only challenging, but even enjoyable at times. I worked diligently at becoming a mental health advocate in the workplace. I even had the opportunity to pursue my educational dreams and was given support and a scholarship. The head honcho asked me to write a company blog about mental illness in the workplace, which reached thousands of employees. The response was amazing as dozens of people came forward with their own personal mental illness stories, and others sent me private messages thanking me for my bravery.
I no longer work for this company as I created my own job as Executive Director for the Bipolar Disorder Society of British Columbia. However, I will never forget what my second boss taught me, which is that I am deserving of a great job, an understanding manager, and a supportive team. I also learned that I would not settle for less because if my employer did not support me, then I would not support them with my valuable skills and work ethic. I only accept the best and I am so thankful that I had her guidance, and now get to enjoy my new outlook as I travel along knowing that a mental illness will not stop me from pursuing a meaningful career.
You can also connect with Andrea on Google+, Facebook, Twitter, and at BipolarBabe.com.
APA Reference
Paquette, A. (2014, August 21). What to Do About Mental Health Stigma in the Workplace, HealthyPlace. Retrieved on 2023, December 5 from https://www.healthyplace.com/blogs/survivingmentalhealthstigma/2014/08/mental-health-stigma-in-the-workplace
Author: Andrea Paquette
I have Bipolar Disorder. I lost my job because of the stigma associated with it.
My own family is telling me it's an excuse and they said get over it!
They refuse to understand that I'm dealing with a very real illness.
I feel like I'm living on a roller coaster. The cycling is very hard to live with.
The doctor's can't find the right meds to help me level off.i've lost count of the meds I've tried. I even had ECTS.
No, I'm not suicidal. I know what suicide does to a family, my brother killed himself in 2010. I just need some support
Leave a reply