Celebrities and Mental Health Stigma
It seems more often these days that celebrities are coming out and admitting to the world that they have a mental illness (Do Celebrity Disclosures of Mental Illness Help End Stigma?). Some people feel that celebrities are glamorizing the issue and not demonstrating the realities of a person who lives with a mental illness (Is Having A Mental Illness A Gift?). However, I consider this act of honesty to be both empowering and courageous because their voices are not only prominent, but most importantly influential.
Celebrities Stomping Out Mental Health Stigma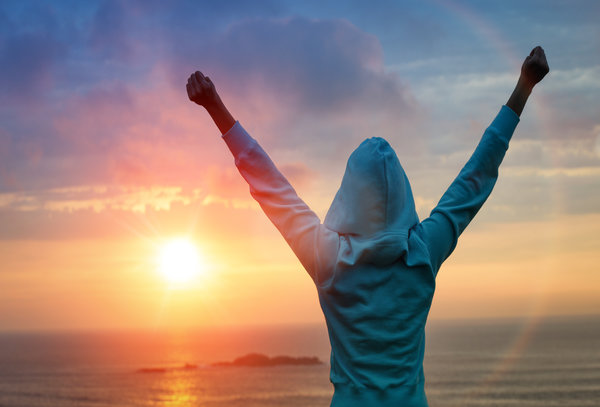 It is apparent that mental illness stigma is a rampant and serious issue with one in four people having experienced mental health challenges in their lives, but what about the celebrities or famous people we have come to follow so closely? There are an array of celebrities that have stepped up in the media and voiced that they too struggle with mental illness (Celebrities and Famous People with Bipolar Disorder). Two of my favorites include Demi Lovato, the famous pop sensation, and Carrie Fisher, actress, novelist, screenwriter and performance artist.
Demi Lovato - Bipolar Disorder, Eating Disorder, Self-Harm and Addiction
Demi Lovato is a youthful, talented and successful singer, songwriter and actress who has become increasingly popular among younger and older generations. She has admitted to her battles with substance-use addictions and has been known in the media, years prior, for her battle with an eating disorder and self-harming tendencies. The famous pop star is now a prominent voice for mental health addressing stigma on a public stage, literally, at her concerts, while embarking upon The Mental Health Listening and Engagement Tour to support the mental health community's vision of building a new generation of inspiring, informed mental health advocates.
Carrie Fisher and Bipolar Disorder, Psychosis
Carrie Fisher is best known for her portrayal of Princess Leia in the original Star Wars trilogy, which I viewed numerous times on my very large TV in my parents' basement growing up in the 1980s. Even though my mother had been diagnosed with bipolar disorder before I was born, I never knew much about it or mental illness. Many years later in my twenties, I had heard reports of Fisher having the same illness as my mother.
Since then, Fisher has become a public speaker and advocate for those living with the mood disorder. She is also known for her autobiographical one-woman play and the non-fiction book Wishful Drinking. Fisher, like so many of us do when you have a mental illness, has suffered at the hands of substance-use for a significant portion of her life. I admire that she tells her story with candor and humor, accounting for the peaks and valleys that she has had to encounter in her life. Her success alone represents someone who has lived with mental illness, addiction and more, while having overcome her challenges and inspiring others.
How Celebrities (And the Rest of Us) With Mental Illness Reduce Stigma
Celebrities with mental illness who speak out show courage, but people like us can help reduce mental health stigma too. Find out how in this video.

How Can You Stomp Out Mental Health Stigma?
You do not have to be a celebrity to have a strong voice that will make an impact in the world of mental health. Consider the following ways to make a difference in the mental health community:
Talk to those close to you about your lived experience and be frank about how you are feeling. This may seem like a huge step for some people, but coming out about your mental illness often ignites other people to open up too.
Provide mental health information clearly and accurately to those around you, especially if you are experiencing an outpouring of falsified and inaccurate information from stigmatized individuals.
Write letters to the newspaper editor and politicians when something is unjust and makes you feel deeply concerned in regards to the vitality of a mental health issue.
Want to really get your voice heard? Many everyday people have started a website, blog and/or video blog, and have become active on social media. A great way to get started is to contribute to another person's online work in some way.
If you are not comfortable having your face at the forefront, then consider a podcast or be on another faceless platform such as Photovoice, or participate in a documentary/theater production behind the scenes.
I know many people who have decided to become a writer, blogger, and/or mental health advocate and have successfully brought their voices to the forefront in a very significant way; so what makes you any different? You are just as talented and worthy of a strong voice, so take a chance and you may just surprise yourself. Good luck!
You can also connect with Andrea on Google+, Facebook, Twitter, and at BipolarBabe.com.
APA Reference
Paquette, A. (2014, December 26). Celebrities and Mental Health Stigma, HealthyPlace. Retrieved on 2023, October 4 from https://www.healthyplace.com/blogs/survivingmentalhealthstigma/2014/12/celebrities-and-mental-health-stigma
Author: Andrea Paquette