Depression and Anxiety Caused Me to Drop Out of College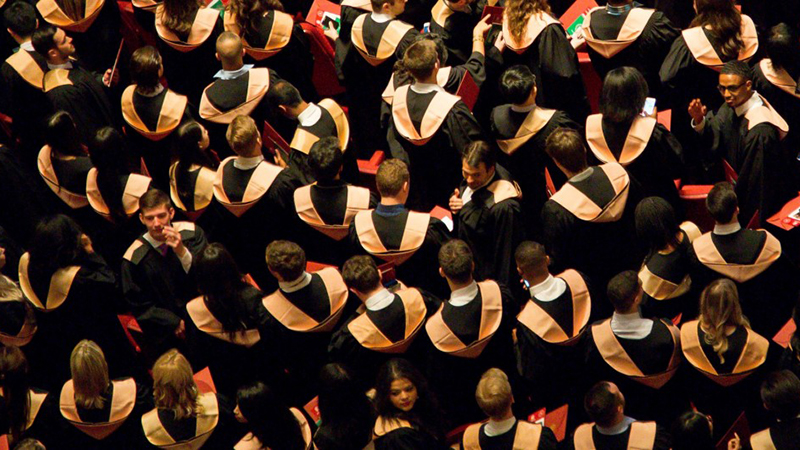 Some with depression and anxiety drop out of college (How Can Colleges Help Students with Mental Illness?). I graduated from high school at 17 and was ready to tear through my freshman year of college. Instead, I dropped out of college with depression and anxiety. What followed were eight years of insecurity and an intense dread for the future.
How Anxiety and Depression Forced Me to Drop Out of College
One of the first signs that pointed to depression was that I could not pull myself out of the desire to sleep for hours on end, mixed with bouts of insomnia. I would lie in bed late at night, not necessarily worrying or thinking. Of course, this led to sleeping all day. It's pretty hard to make it to class when you can't get up for the alarm clock.
I would also experience intense sadness unlike any other I had felt. I could be doing anything, from writing an essay to taking a shower, and suddenly feel like crying. Life felt unbearable, and it soon became clear that I would be dropping out of college due to depression.
Anxiety was the second component leading me to drop out of college. I started out fine enough, attending classes every day. After summer sessions, I became afraid of going to class. I just stopped going. Of course, my grades dropped considerably.
How I Coped with Dropping Out of College with Depression and Anxiety
Dropping out of school felt like the best choice at the time, but it was not without consequence. It is nearly 10 years later, and I am finally going back to college. Watch this video to learn more about how I coped with dropping out of college because of depression and anxiety (How to Talk to Your College Student about Mental Illness).
Find Ashley on Twitter, Google+, Facebook and on her personal blog.
Photo care of Unsplash.
APA Reference
Horsfall, A. (2016, December 20). Depression and Anxiety Caused Me to Drop Out of College, HealthyPlace. Retrieved on 2019, September 15 from https://www.healthyplace.com/blogs/toughtimes/2016/12/dropping-out-of-college-with-depression-and-anxiety
Author: Ashley Horsfall
Hi Robin,

That is tough! Like you, I have accumulated quite a bunch of credits in a variety of fields. I do think part of my problem was not necessarily realizing that I was unsure what I really wanted to do. Sometimes I still don't even know!
I'm in the same boat. Thank you so much for your insight. It truly means a lot.
Wow, it's fantastic that you were able to receive your masters degree! And of course, also great that you were able to realize what was causing your panic. These things happen so often and yet many people do not even realize they are not alone in it.
Leave a reply