A Writing Exercise for Creativity and Mental Wellness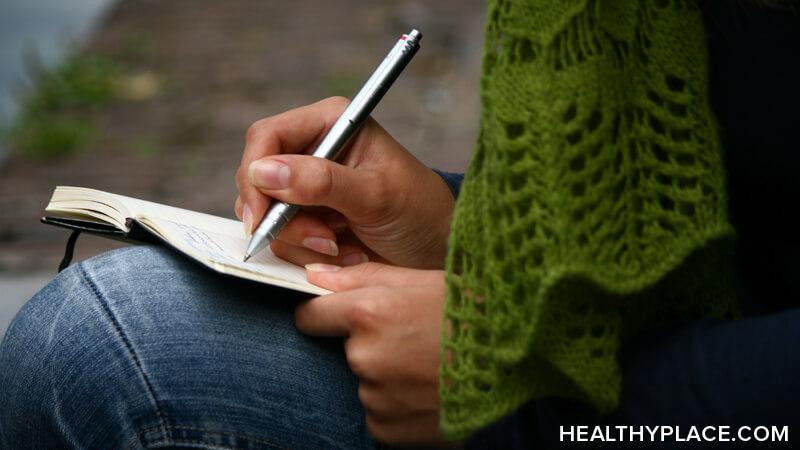 Even as a long-time writer, words do not always come easily to me. A major reason for this is that anxiety and depression give me negative messages. Depression tells me that no one will care about what I have to say. Anxiety tells me that other people will stigmatize me for my content. Regardless, writing is a huge part of my treatment plan. A few weeks ago, I came up with a writing exercise to help me appreciate and feed my passion. To learn about this exercise and how it helps my state of mind, continue reading this post.
The Inspiration for My Writing Exercise
Before I talk about the writing exercise itself, I will explain how my inspiration for it began. On a bitter afternoon in January, I felt bored, tired, and lonely. So naturally, I started ruminating on past failures and disappointments. After a few minutes, I took out my phone and looked up word game apps. An app called Word Trip caught my eye. This game gave me several different letters, which I used to make various words.
Word Trip became an obsession. It distracted me from my worries because it required intense concentration. It also enhanced my creativity and expanded my vocabulary. By the middle of March, I thought about using the premise of the app to come up with a writing exercise.
My Writing Exercise Inspired Creativity
At the beginning of March, I was trying to think of an idea for a short story. But I became frustrated because I did not like any of my ideas. So I wrote a few simple sentences about the atmosphere around me. Two of my sentences were "The weather is getting warmer," and "Spring is almost here." Then I used the letters from those sentences to come up with words. Here is a list of 10 words I found. 
Light
Rain
Greet
Tent
Grass
Sister
Mother
Star
Heather
The list of words above contains several words that have the same theme: nature. The protagonist in my story is named Heather. I wrote a 100-word story about a girl named Heather enjoying a camping trip with her mother and sister. I challenged myself by coming up with a list of 30 words and using 10 of them in my story.
This time, instead of sharing my story online, I kept it to myself. In the future, I will make the story longer. Using this exercise helps me generate, save, and expand upon story ideas. Eventually, I could turn some of my short stories into novels.
How I am Using this Writing Exercise to Promote Mental Wellness
Initially, I wrote down every word that came to mind for my stories. But some words could lead to negative thoughts. For mental health reasons, I want to focus more on words that promote positive thinking. So by using the sentences mentioned above, here are a few words representing positive traits, elements, and activities.
Light
Heart
Smile
Heal
Strength
Inspire
Admire
Song
The words above can serve as topics for daily journal prompts. In future posts, I will discuss more writing exercises for mental wellness.
What are your ideas on this topic? Share your thoughts in the comments.
APA Reference
Lueck, M. (2022, April 4). A Writing Exercise for Creativity and Mental Wellness, HealthyPlace. Retrieved on 2023, December 9 from https://www.healthyplace.com/blogs/toughtimes/2022/4/a-writing-exercise-for-creativity-and-mental-wellness
Author: Martha Lueck
This is such a creative idea! I love it! Thank you for sharing this. I haven't been writing for fun in a while and I'm going to try this :)
Thank you, Emma! I hope the exercise helps you!
Leave a reply