Erasing Unwanted PTSD Memories
If you've survived a trauma you know that your mind records various experiences in images as vivid as a high-end digital camera. When I first started working as a PTSD coach one of my clients came in with a specific request: "I want to erase all of the memories associated with my trauma," she said.
I understood her desire. All of us who have or do struggle with symptoms of PTSD have those moments when we wish we could just forget. If only we could hit the 'delete' button in our minds as easily as we do our pieces of technology! At the same time, I also believe that we are the sum total of the things we've experienced, so what happens if we no longer remember?
Interesting research is coming out that suggests there may be a way to remove the unwanted memories while keeping others intact.
New Research Suggests Unwanted Memories Can Be Erased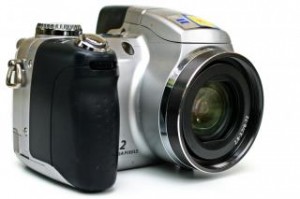 Researchers at The Scripps Research Institute have hit upon some interesting results that may lead to processes that help PTSD survivors eliminate unwanted memories. [Note: The audio that accompanied this post is not available. Following are some reputable articles about erasing unwanted memories.]

Michele is the author of Your Life After Trauma: Powerful Practices to Reclaim Your Identity. Connect with her on Google+, LinkedIn, Facebook, Twitter and her website, HealMyPTSD.com.If you could erase your unwanted memories, would you do it?
APA Reference
Rosenthal, M. (2013, September 27). Erasing Unwanted PTSD Memories, HealthyPlace. Retrieved on 2023, December 6 from https://www.healthyplace.com/blogs/traumaptsdblog/2013/09/erasing-unwanted-ptsd-memories
Author: Michele Rosenthal