Successful Despite Schizophrenia
Some people consider schizophrenia the most debilitating of mental disorders, and indeed, if you ask almost any unaffected person to describe the disorder, they will probably rattle off symptoms like paranoia, hallucinations, delusions, bizarre outbursts and the like. However, when diagnosed, the symptoms of schizophrenia can be kept at arms length with support from family and friends, medication and therapy.
Bill McPhee is living proof that schizophrenia can be controlled, and those with the disorder can live productive, loving lives.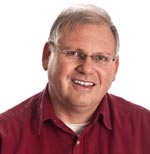 Mr. MacPhee, CEO and founder of Magpie Media Inc., was diagnosed with schizophrenia when he was 24. Bill struggled with his illness, was in and out of hospitals and group homes, and even survived a suicide attempt. Through medication, family support, and other therapies, eventually he was able to take control of his life.
Recognizing the need for an informative publication for others who share the condition, he launched Schizophrenia Digest in March 1994. Today the publication is called SZ Magazine, and is distributed across Canada and the United States. Bill travels across North America telling his story of hope and recovery, and encouraging others that there is life after mental illness. You can find SZ Magazine at MentalWellnessToday.com.
Share Your Experience of Living with Schizophrenia
How do you manage your symptoms? How does the disorder impact you? What advice do you have for others living with schizophrenia? We invite you to call us and share your thoughts and experience with us at 1-888-883-8045. (Info about Sharing Your Mental Health Experience here.) You can also leave comments below.
APA Reference
Jo, K. (2012, April 4). Successful Despite Schizophrenia, HealthyPlace. Retrieved on 2023, October 4 from https://www.healthyplace.com/blogs/tvshowblog/2012/04/successful-despite-schizophrenia
Author: Kellie Jo Holly