Why We Need Domestic Violence Awareness Month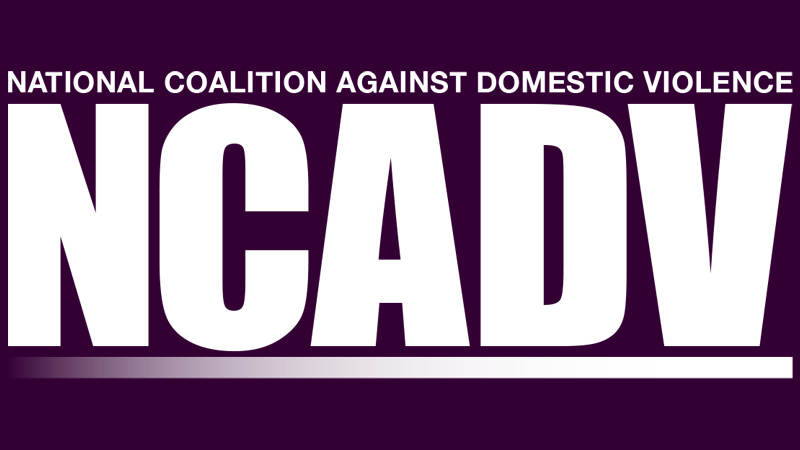 In 1987, our nation observed the first Domestic Violence Awareness Month. I was 16 years old and never saw a poster saying Fight the Violence or Silence Hides Violence. I wouldn't have known what those slogans meant or referred to anyway. When I was young, domestic violence wasn't an issue for me or for my school or the shops at the mall because we didn't know what it was. Thank goodness it was an issue for the National Coalition Against Domestic Violence (NCADV).
Legislation Affecting Domestic Violence and Awareness of It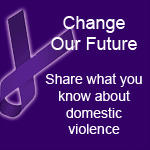 The NCADV organized anti-domestic violence advocates in 1981 with the "intent to connect battered women's advocates across the nation who were working to end violence against women and their children." It seems the organization has done a smash-up job of that from the top down. The group influences our legislatures on the state and national level and has brought into being the Violence Against Women Act (VAWA) and the Family Violence Prevention and Services Act (FVPSA) along with other legislation.
Currently, these programs suffer financing difficulties (as anyone who has ever felt let-down by their local domestic violence shelter knows). The VOCA-cap, or "how much money the government authorizes for the support for crime victims" is considering funding non-VAWA approved programs, but substantially increasing the amount authorized to the crime victim fund overall. The programs the government wants to fund are worthwhile programs, but I think they should find their funding elsewhere. I know the funding is scarce for many wonderful government programs, but you should know that the crime victims fund is NOT funded by tax dollars. It gets its money from offender penalties and fines paid to the court.
The NCADV and the Blessing of Domestic Violence Awareness
If the NCADV did not form, I probably would still be married to my abuser. Because of the NCADV, more people came to accept that domestic violence is a crime instead of a "family matter". After sharing my story, both of my grandmothers shared incidents of domestic abuse between themselves and my grandfathers. After learning about domestic abuse, I figured out why certain events I witnessed between my parents had such a lasting sting. The incidents I witnessed typified domestic abuse, subtle but present incidents of pain. I remember my father's words and actions because I instinctively knew they were wrong, yet I could not express why.
My grandmothers did not know they were abused. My mother did not have the vocabulary to describe what happened to her, either. But by 2008, twenty-one years after the first National Domestic Violence Awareness Month, I did. Not only did I have the awareness, but I had multiple sources of information available to me to help me make up my mind what I wanted to do about it. Now, merely a couple of years after leaving, I've passed along what I know to my boys and many of their friends and girlfriends.
Passing on Domestic Violence Awareness
I actively teach what it means to be abused and the various actions abusers use to control to anyone who listens. I am not afraid to point out abuse when I see it. I offer support to the victims every opportunity I have. I passionately educate about abuse by sharing my experience on the web, often in real time, so other abuse sufferers can see that they are not crazy for feeling that something is wrong because something is wrong. But even if I did not share my experience publicly, the fact that I stopped the abuse in my home and pass my abuse education on to my children is more than my grandmothers and mother could have done.
I do not say that angrily or with disrespect. I know my mother and grandmothers intimately. If they had known what was happening to them, they would have taught me too. I am but a tiny person in a generation of women who will educate their sons and daughters about the building blocks of domestic abuse: control and manipulation, verbal abuse, emotional abuse, mental abuse and financial abuse. Our children will recognize it earlier than we did, and they will lovingly share what we've taught with their children.
Picture your family tree. Do you see how one survivor of abuse who shares their education will affect multiple people in generations to come? 85% of domestic abuse victims are women. As with many societal changes in history, the end to domestic violence begins at home, with mom. With me. With you.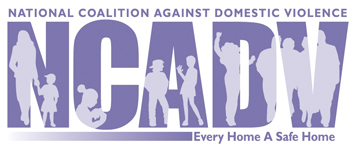 APA Reference
Jo, K. (2012, October 8). Why We Need Domestic Violence Awareness Month, HealthyPlace. Retrieved on 2022, November 28 from https://www.healthyplace.com/blogs/verbalabuseinrelationships/2012/10/domestic-violence-awareness-month
Author: Kellie Jo Holly