The Grieving Process Can Be Traumatic for Verbal Abuse Victims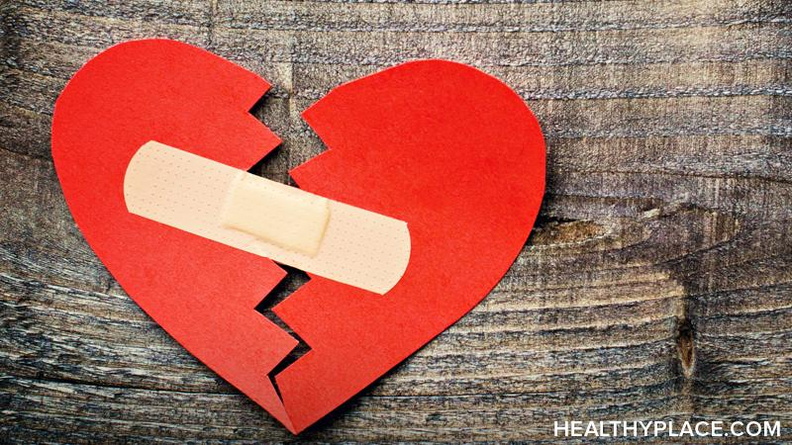 The grieving process can be traumatic for verbal abuse victims, although the experience is unique for each person. When major life events happen, victims of verbal abuse may work through their grief differently than others. It can take more or less time to heal and move through grief than expected. It's important to recognize that there is no right way to grieve. Verbal abuse victims should seek the help and support they need while working through grief, especially if the grieving process is traumatic.
The Grieving Process Can Be Traumatic Because It Can Uproot Traumatic Memories
As a victim of verbal abuse, I've noticed some traits in myself when I face difficult situations. Grieving the loss of someone can bring up old memories, both good and bad. These stored reminders can greatly affect how the grieving process goes, up to and including making the grieving process traumatic.
I have lost several individuals over the last few years, unfortunately. I've had to say goodbye to close friends and family members, each instance being a unique experience. Memories returned as I looked back on the relationship I held with each of them and the life they led. 
In one case, losing someone who brings up negative memories triggered a trauma response in me. These reminders of a past that included verbal abuse put me back into a time that I wanted to move away from. 
Don't Judge a Verbal Abuse Victim's Grieving Process If They Are Finding It Traumatic
Everyone will handle grief in a unique way. While some individuals will work through all the stages of grief, others may only exhibit limited emotions.
As a verbal abuse victim, in one instance, I found my negative emotions fueled my anger as I was grieving. This made it challenging for me to move on with my healing journey. Alternatively, when I lost a close friend of mine, my attachment and abandonment issues came to the surface as I faced life without them.
Talking to a mental health professional has helped me work through my grief in a positive manner. I recognize now when negative memories invade my mind when grieving and how to handle them. My process may look unnatural to some, but I am now better equipped to handle life events like losing someone close to me.
If you are a victim of verbal abuse, you may find the grieving process traumatic. Knowing how to face the triggers that cause this can help you process grief and loss in your life. 
APA Reference
Wozny, C. (2023, July 13). The Grieving Process Can Be Traumatic for Verbal Abuse Victims, HealthyPlace. Retrieved on 2023, December 8 from https://www.healthyplace.com/blogs/verbalabuseinrelationships/2023/7/the-grieving-process-can-be-traumatic-for-verbal-abuse-victims
Author: Cheryl Wozny