A CEO with Bipolar Disorder? Absolutely! — Podcast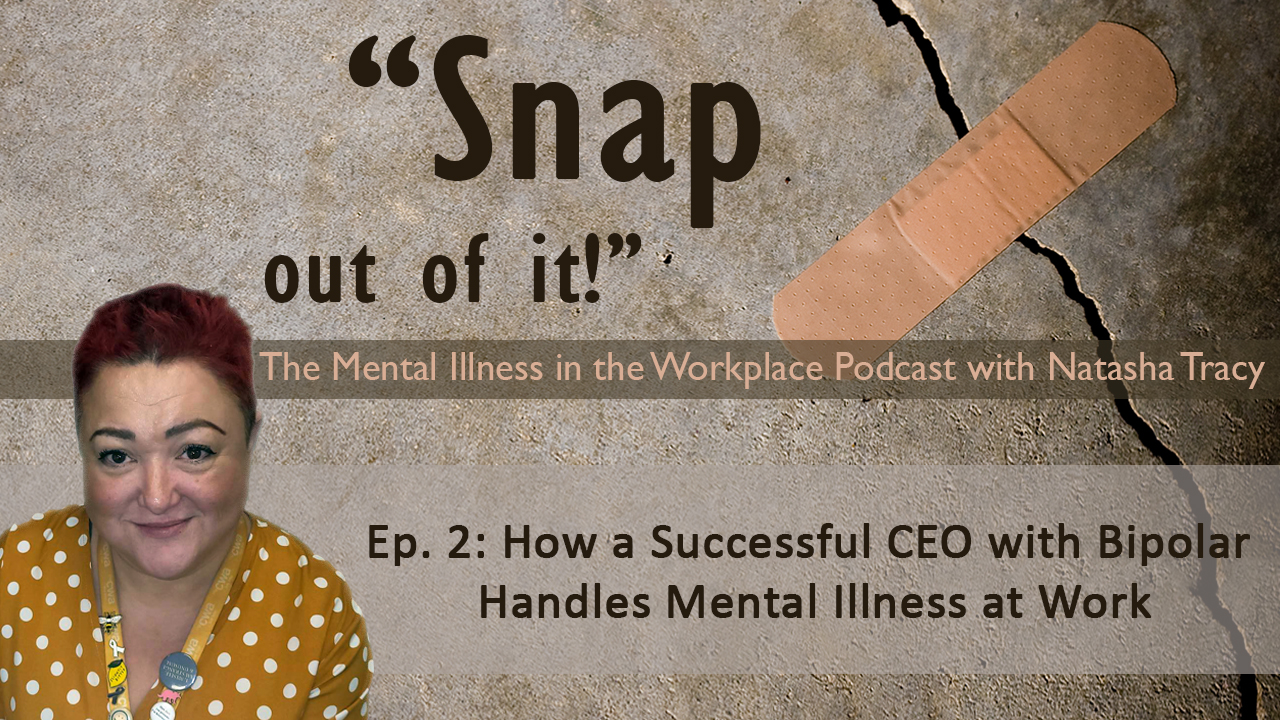 Welcome to a syndication of Snap Out of It! The Mental Illness in the Workplace Podcast with Natasha Tracy.
Snap Out of It! is honored to have spoken with Saskia Lightburn-Ritchie, the Chief Operating Officer (CEO) of My Cheshire Without Abuse (My CWA). Saskia lives with bipolar disorder, and she is proving every day that it's possible to be successful even with a serious mental illness.
Thanks to Saskia's experience with bipolar disorder, she designed her own role such that she could be a successful CEO. And she passed those supports and ideas down to her staff. Now, more than 60 percent of her employees have a mental illness, and the company has a very low turnover because of how she treats her people — with respect, dignity, and what they need medically.
Saskia and I talked about what it's like to work with bipolar disorder — in her other positions vs. today — and what it is she does to ensure that people with medical issues like mental illness can be successful at work. We also discussed the costs involved in these changes and the benefits this has brought her entire company.
Snap Out of It! is available across podcast platforms. For more on this podcast, check out http://snapoutofitpodcast.com.
APA Reference
Tracy, N. (2022, September 30). A CEO with Bipolar Disorder? Absolutely! — Podcast, HealthyPlace. Retrieved on 2023, December 3 from https://www.healthyplace.com/blogs/yourmentalhealth/2022/9/a-ceo-with-bipolar-disorder-absolutely-podcast
Author: Natasha Tracy