An Incredible Mental Illness Program at Johnson & Johnson — Podcast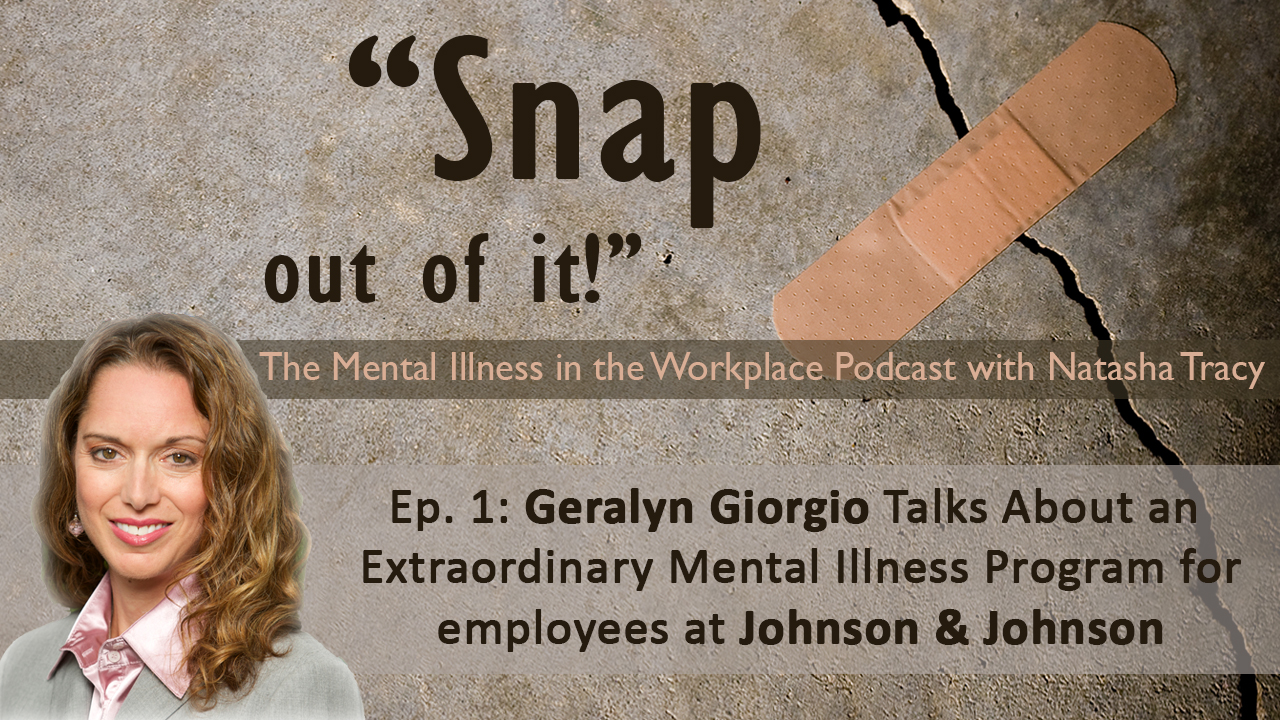 Welcome to a syndication of Snap Out of It! The Mental Illness in the Workplace Podcast with Natasha Tracy. Today, Snap Out of It! talks with Geralyn Giorgio about an incredible program she created for employees with mental illness and employee caregivers at Johnson & Johnson. We talk about her personal experience with mental illness, why she's driven to help others affected by mental illness, and how the group she created can be rolled out in your workplace.
Get ready to want to take action!
(Note: At one point, host Natasha Tracy mentions seeing a presentation by "Jim Cramer." This was a mistake. She meant "Craig Cramer." Our apologies to Mr. Cramer.)
Snap Out of It! is available across podcast platforms. For more on this podcast, check out http://snapoutofitpodcast.com.
APA Reference
Tracy, N. (2022, September 21). An Incredible Mental Illness Program at Johnson & Johnson — Podcast, HealthyPlace. Retrieved on 2023, December 5 from https://www.healthyplace.com/blogs/yourmentalhealth/2022/9/an-incredible-mental-illness-program-at-johnson-johnson-podcast
Author: Natasha Tracy