Acceptance and Commitment Therapy (ACT): Stop Avoiding Anxiety!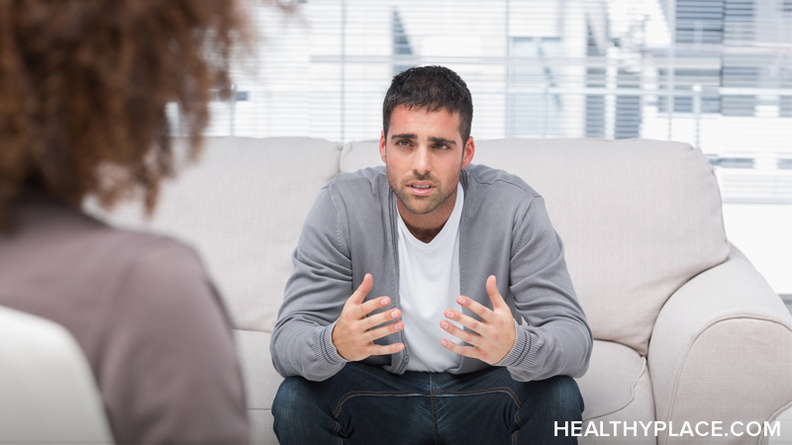 Anxiety can be horrendous, so why would anyone want to stop avoiding anxiety and instead practice acceptance and commitment therapy? Avoiding anxiety can make a lot of sense. After all, anxiety can cause our thoughts to race with fear and worry, it can make our emotions spiral out of control, and it can create a whole host of awful physical symptoms from head to toe. We want to do whatever we can to reduce anxiety. Ironically, avoiding anxiety doesn't lessen it; avoidance intensifies anxiety. Acceptance and commitment therapy (ACT) is an approach that helps us stop avoiding anxiety so we can overcome it.
Stop Avoiding Anxiety--Face it With ACT
The desire to avoid anxiety and its triggers is normal and natural. Anxiety is something not only unpleasant but something that makes us be on the alert for all sorts of dangers. Avoidance is part of our biological fight-or-flight response.
When we're truly threatened, fight-or-flight is helpful. It can protect us and even save our lives. Anxiety is a rather cruel bully, and it plays tricks on our minds. Anxiety makes us feel threatened almost constantly, and so we tend to avoid our anxiety and anyone or anything that makes us anxious.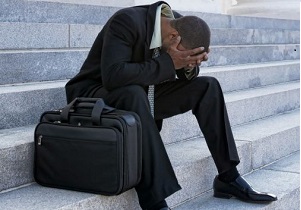 When we avoid anxiety, we limit ourselves and our lives. Avoiding anxiety negatively impacts our actions and our relationships. When we stop avoiding anxiety and face it, we can break down the power and control anxiety has over us, our lives, and our wellbeing. Using acceptance and commitment therapy (ACT) can help us stop avoiding anxiety and find peace.
Acceptance and Commitment Therapy Helps You Take Back Your Life
Acceptance and commitment therapy (ACT) is a counseling approach that can help you transcend that natural fight-or-flight response that is part of anxiety disorders. At its essence, ACT helps people accept life's challenges and problems, big and small, understand and overcome negative thoughts and feelings, choose life directions based on your own desires and values, and take action to shape your life.
Something ACT seeks to do is to increase psychological flexibility. Ideally, with a therapist trained in ACT or with self-help books dedicated to ACT, people learn to be fully present in each and every moment. By being present, we experience and live whatever it is that life brings. In doing this, we stop avoiding anxiety and stop avoiding our lives.
An important component of ACT is acceptance. When working with ACT, people come to understand their anxiety, their anxiety triggers, and their own anxious thoughts, feelings, and behaviors. Once we can fully recognize what's going on around us and within us, we can face it and accept it for what it is, often our minds playing tricks and creating fear and worry and anxiety.
With ACT comes control and power. Or rather, anxiety's control and power is drastically reduced while our own self-control and power over our lives is greatly increased. When we live in the moment and accept ourselves and our lives, we can then decide what it really is that we want for ourselves and our lives. ACT is an approach to anxiety that goes beyond the mere reduction of anxiety and helps us define our values and take purposeful action to live a good life, an anxiety-free life.
If you would like to stop avoiding anxiety, acceptance and commitment therapy might just be something you'd like to explore. Consider the exploration your first step in facing anxiety, accepting it and life's challenges, and taking action to living an anxiety-free life.
You can also connect with Tanya J. Peterson on her website,Google+, Facebook, Twitter, Linkedin and Pinterest.
APA Reference
Peterson, T. (2015, July 2). Acceptance and Commitment Therapy (ACT): Stop Avoiding Anxiety!, HealthyPlace. Retrieved on 2023, December 10 from https://www.healthyplace.com/blogs/anxiety-schmanxiety/2015/07/stop-avoiding-anxiety-acceptance-and-commitment-therapy
Author: Tanya J. Peterson, MS, NCC, DAIS
Hi there, really appreciated this article. Put words to what I learned in therapy years ago about accepting anxiety rather than running from it. I had a quick question about the last sentence in the article about living an "anxiety-free life"- I wonder what you meant by that, as with an acceptance focus the goal generally isn't to avoid anxiety and to expect that it will be there right? Maybe it was meant in a specific context that I have missed. Thanks!
Hello again Tanya¡ I am really enjoying your blog, your articles are very clear and focused. About this type of therapy, I would say that not only can be useful to combat anxiety, but also neurosis (accept the past), grief, mourning, etc. We will take much into account in couple therapy.
If you read Spanish, I'll leave the link to my couple therapy blog: http://www.terapiadepareja-df.com.mx/
Fraternal greetings from Mexico.
After I asked the previous question, I searched more articles which describe the function of ACT. The articles explained in more detail. Thank you for introducing the idea, and this gave me more information about the treatment of social anxiety. Although I am not experiencing it, I really care about people who have this anxiety, and what to discover more useful treatment for them.
Hi Tanya,
Is there any scholarships that you looked at before approaching the method of ACT? I am just curious about the method you worked in order to give the suggestions like this. I think this is really important, and I am studying about this. Hope you can help me answer this question. Thanks.
Dear Tanya,
I appreciate the article you posted here. Although I did not know about the ways that ACT would work before, I would like to try it and accept my life bravely. U inspired me with the sentence "we stop avoiding anxiety and stop avoiding our lives". I can totally understand that feeling because when I refused to accept all the facts that made me nervous, I also felt that my life is so empty. Hope I can always share thoughts with you, and face the life bravely together with you.
Do you think the ACT can help us because it reduce or avoid people to suppress their thought? And the less they suppress their thought, the less they get the rebounded effect? So struggle of the ways to reduce my social anxiety.....
I have had a difficult time all my life with depression and anxiety. But since my mother passed away last year, its been a lot worse. I have no motivation, no drive, no happiness. I just feel overwhelmed, lonley, scared and depressed. I have had horrible experiences with counselors. My friends, very few, are here for me but they can only take so much. Meds help sometimes but are sedative. Help.
I LOST MY HUSBAND 8 YEARS AGO WIH A BRAIN TUMOUR AND I HAVE BEEN ON MY OWN SINCE THEN. I HAVE NO ONE TO TURN TO AND THERE IS NOT A DAY I DO NOT SIT DOWN AND CRY AS I MISS HIM SO MUCH. I HAVE BEEN TO MY DOCOR AND HE JUST SAID I SHOULD PULL MYSELF TOGETHER THAT IS NOT AS EASY AS THEY MAKE IT ESPECIALLY WHEN YOU LIVE ON YOUR OWN ALL THE TIME
CAN YOU PLEASE HELP ME
Leave a reply