ADDYI Approved: A Pink-Letter Day for Women's Sexual Health
Tuesday, August 18, will stand as a pink-letter day for women's sexual health with the Food and Drug Administration's approval of Addyi (flibanserin), the first drug to treat low sexual desire in women. As one of the investigators who performed studies that ultimately resulted in this action, I am particularly excited about the approval of this medication. I was privileged to be available to present information to the FDA advisory committee that recently voted 18 to 6 to recommend approval to the FDA. The approval of Addyi was a long time coming.
Low Sex Drive Affects Millions of Women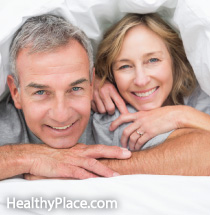 It's estimated that 16 million women (1 in 10) are affected by Hypoactive Sexual Desire Disorder (HSDD). Shortly after news of the advisory committee's positive recommendation to the regulators, I was stopped on the street by a woman who participated in a prior trial 8 years earlier.
She told me that she was thrilled that the time was approaching when she might once again take the medication that had helped her get her sex drive back, as it had done in the study several years earlier. She was one of the many women who had responded to the drug in the studies who were frustrated and saddened when it was "taken away" at the conclusion of the trials.
She told me it wasn't fair that after five years of having HSDD, and getting effective relief during the trials, that she was unable in the intervening years to find anything to replace it and get the desire for sex with her husband back. In suffering from the disorder, she is joined by 16 million American women whose desire for sex, once present, has been lost.
We hope that the medication will be available by prescription to women who are appropriate for it and who are and able and willing to use it by the end of the year. Here are some specific questions about the medication, Addyi (pronounced add-ee), developed by Sprout Pharmaceuticals:
1. What is ADDYI?
Addyi is a prescription medication for improving distress producing decreased sexual drive disorder. Unlike the male sex medications (Viagra, Cialis and Levitra), it works not by increasing blood flow to the sexual organs, but rather in the brain to return neurochemical functioning back to normal pre-disorder level, and in so doing return pre-disorder levels of sexual drive and desire. It is not designed to increase sex drive levels to overactive levels, but to return it to the level it was before the condition started.
2. Who is ADDYI for?
Addyi is approved for women who suffer from HSDD who have not yet reached menopause, and are therefore pre-menopausal (Variables Affecting Female Sexual Function). HSDD as studied in the trials is a condition where the woman who previously had normal sexual desire for her partner, and now has lost the desire, to the point that she no longer has sexual drive, fantasies, sexual dreams, or desire to have sexual activity, though she loves and cares for her partner.
Most women in the studies had suffered from the condition for close to 5 years, and all were distressed that their desire had been lost. HSDD is not a condition caused by trouble with relationships, medical conditions, other psychiatric disorders or is the result of medical conditions, medications or alcohol.
3. Does ADDYI Really Help?
The medication has been tested in over 8 million women for this condition and has been shown in rigorous clinical studies to: increase sexual drive levels; increase the number of satisfying sexual events, and decrease distress caused by the condition – all to a "clinically meaningful" extent. In the studies it worked in over 50% of the women tested.
4. How does ADDYI work?
As mentioned previously, this drug works on brain chemicals (called neurotransmitters) increasing dopamine and norepinephrine (the reward, pleasure and desire transmitters, and decreasing serotonin (the brain chemical that can decrease desire and interfere with sexual functioning). This process increases activity in the brain and increase sexual drive and desire.
ADDYI is not a hormone.
And it does directly affect genital blood flow (as do the ED drugs for men).
5. What are ADDYI's side-effects and precautions?
The most common side effects in the studies were those frequently seen with centrally acting medications (like antidepressants) including: dizziness, nausea, drowsiness. In order to reduce the impact of these side effects, the recommendation is that the medication be taking at bedtime. In the studies, the side effects were generally found to be mild and to decrease in a couple of weeks for most women.
The medication is cleared from the body by a liver enzyme (Cyp 3A4) whose effectiveness is reduced by certain antifungal medications. A woman should talk to her pharmacist or physician to learn more about these interactions.
Like with all central nervous system-acting medications, the use of alcohol should be discontinued or reduced until it is determined the impact of taking this medication with alcohol. Although very rare, the appearance of low blood pressure, dizziness, or fainting in some women, drinking larger quantities of alcohol should be watched for.
Most women in the studies responded to the medications within 3 months of use, so it is recommended that if no positive effect is found within 12 weeks of use that it be discontinued.
6. How do I know if ADDYI is right for me?
It is first important to make certain that the condition being treated is HSDD in premenopausal women. A 5-question screening instrument, Decreased Sexual Desire Screener or DSDS, can be accessed online.
Physicians can administer the test in their office and evaluate for the presence of HSDD. Talking to one's physician is critical to make certain that the diagnosis is correct, that Addyi would be the most appropriate treatment, and there are no conditions or medications that would prohibit the use of this medication.
I am excited that this new option for women is approved, and soon to be available. I hope that women with HSDD will take the opportunity to learn more about the medication, and will talk with their physician (psychiatrist, Ob/Gyn, or primary care physician) to discover if it is appropriate for them.
I am thrilled that my previous study patient and the millions of women suffering from HSDD will now have this exciting new option available to them.
Dr. Harry Croft is a board-certified psychiatrist in clinical practice for over 40 years, specializing in the diagnosis and treatment of adult psychiatric disorders and sexual dysfunction. He is the Medical Director of HealthyPlace.com. Dr. Croft is a keynote speaker, author, consultant, media guest and contributor. He is triple board certified in adult psychiatry, addiction medicine (treatment of substance abuse disorders) and sexual therapy. He is honored by the American Psychiatric Association with its highest designation: distinguished life fellow of the APA. He was a former Army psychiatrist during the Vietnam Era, and is a recognized authority on combat PTSD. Chief of CNS Studies at Clinical Trials of Texas, he has served as the principal investigator in over 100 clinical trials of new antidepressant/antianxiety medications over the past 35 years.
APA Reference
Author, G. (2015, August 26). ADDYI Approved: A Pink-Letter Day for Women's Sexual Health, HealthyPlace. Retrieved on 2023, December 5 from https://www.healthyplace.com/blogs/yourmentalhealth/2015/08/addyi-approved-a-pink-letter-day-for-womens-sexual-health
Author: Guest Author
Every woman suffering from low sexual desire doesn't respond positively to ADDYI, a prescription medication for improving distress producing decreased sexual drive disorder or HSDD. It's partially because it works for those women who haven't yet reached menopause. According to the studies, the drug worked in over 50% of the women tested. Furthermore, it is also reported to have some side-effects. In such cases, it's better to consult a sex therapist.
Why is this just for premenopausal women?
I never had any issues during that time, but once menopause actually began, that's when the desire left. It's sadly been that way for far too many years that I want to count.
I have received this diagnosis from my gynecologist well over two years ago, I should be allowed to take this drug!
What about just startin menopause low sex drive females.
Leave a reply