Fear of Losing Someone You Love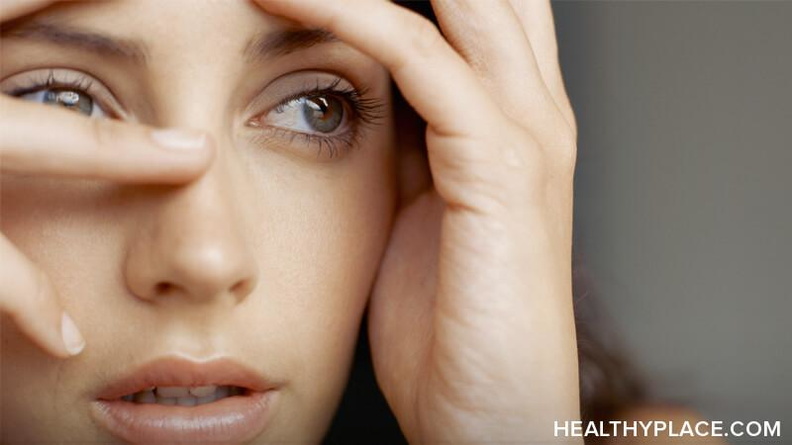 Fear of losing someone you love is a common fear. (Or something happening to someone you love.) These fears comes from a great love. The fear is love. But once you realize the love, and take action on that, there is no point to the fear. Fear is immobilizing, love is energizing.
Remember, the biological reason for fear is to get us to act, after the action, the fear is pointless. (Worse than pointless, as it hurts you.)
In this article, I am going to share something that will hopefully change this fear. At first, we fear losing something because everything is impermanent. Everything changes. But there is one thing important we neglect when we fear impermanence. Here it is:
Even Loss is Impermanent
This, too, passes.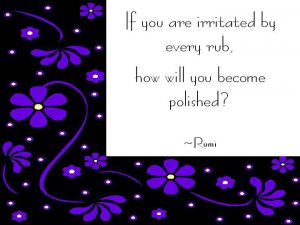 Old friends reconnect, forgive. A late mother's adages are remembered. Memories of connection come to our minds. And many of us believe in an afterlife where we will join our loved ones again.
In this tangled web of life, we are all connected. Our minds, hearts and souls are in sync with the world around us. When we are not connected to that world–when we feel separate–it is often expressed in mental health problems.
Anxiety, anger and depression come from a sense of disconnection. Anxiety makes us afraid of where we are are going; that we could lose something, miss an opportunity, or be inadequate. It makes us fear losing someone we love. We have to think we are separate, or different, to feel this way. Depression makes us feel bereft, isolated, left out, unloved and like we don't belong anywhere–separate. Anger comes from a sense of injustice that happened to us–it stems from an "us-them" mentality.
All of these are in our mind. We create a world where we are separate and don't belong, and victimized and then we feel worse and worse. Where, in reality, this makes us blind to the love we do have in our lives, blind to the people who care about us, and blind to our own contributions in life. This is lose-lose.
Take Action. Reduce Fear
There are many ways to take action instead of being immobilized by fear. For example: spend time with the person, tell them you love them, show them you love them, keep them company, offer them help, and thank them. All of these actions will help you feel more connected and lessen the fear.
Fear of Losing Someone You Love
If we remembered that we are connected, our hearts would warm and our grief would ease. When we bring to mind the unbreakable bonds between us and a loved one, as well as the influence those have had on our life, the fear of loving someone you love would decrease.
People are afraid it is too late. It is never too late. Even if someone dies–the relationship–the influence goes on, and so we can do something. As long as the "relationship" is there, we can mold it, and make new meaning around it. (Meaning that includes connection rather than loss. Meaning that includes positive self identity of love and caring.)
This makes all the difference in how we feel: bereft or connected.
Have you been immobilized by the fear of losing someone you love?
APA Reference
Lobozzo, J. (2012, November 28). Fear of Losing Someone You Love, HealthyPlace. Retrieved on 2023, December 9 from https://www.healthyplace.com/blogs/anxiety-schmanxiety/2012/11/fear-of-losing-someone-you-love
Author: Jodi Lobozzo Aman, LCSW-R
dear jodi am in love with a guy he also loves me very much bt am scared. of loosing him.. he always reasures me that it is not going to happen but am still scared it maybe cause of ex who cheated me and left me without even telling me why? now am scared that my bf is abt to leave me i always have this fears dat he is cheatng on me or leaving me or trying to get rid of me.. bt he says he is not doing that.. i really love this guy and dont want to loose him in amy circumstances and stay happily with him pls help me before its tol late.. i cant take it if he leaves me am gonna collapse pls reply
Recently my parent not in a good term and they are separated for a short period. The feel i have right now is it seem like the fear of losing someone i care. Then there is one fortune teller told me my marriage will only lasts for 20 years. I'm really afraid of it. The feel of missing someone and it makes me can't love someone trully because of the fear. After that, the fear of losing my sister and others that close. It makes me all alone and when the feel conquer my mind andheart my heartbeat increases and my sleeping hour reduce.
Hello! I am going through a rough period lately. A few weeks ago I started to realise, that time is going on, and we'll not live forever. My dad is 65, my mom is 55. They don't show signs of any health issues, but still I'mffeeling concerned about what will happen. In addition, I'm having a wonderful relationship with my dream girl, for almost 1 year and a half. So, please help me get rid of this. I have moments when I'm perfectly fine, but mostly I'm feeling this fear. Many thanks :-)
its becoming so bad that if he doesn't answer my calls in a certain amount of time i start panicking....i realize on a grand scale what's going on...and I've tried so hard rationalizing with myself...truly this isn't me....but I've never loved someone with this much power before.....he is my everything...and without him i will no longer have a purpose in life
this is absolutely amazing....i met my soul mate about a year ago and he is absolutely amazing...things are so good for us that the better they become, the worse my anxiety of losing him gets...if i ever lost him...i would lose myself....yes i believe in God and i am strong in my faith...but how do you continue with your soul missing? I am terrified of losing him and im becoming paranoid :( its painful thinking about it.
Dear Jodi,
I don't know how to express but thing is like that. I married 5 years back and due to some differences my wife and me got separated..Though we remained in periodically contact and sometimes even also met but things have gone out of control..I would like to say that I had during this time always faced loneliness and missed my wife a lot...I totally dipped myself in alcohol but never cheated my wife by having an illicit relationship with any gal..but things went wrong few months back..I started to visit pros. and out of 24 hours most of the time I remained in influence of alcohol or dopes..I lost my job and again I came in contact with my wife...one day I confessed my sins to my wife..she accepted and said just focus and try to be something again so we can live again together..Now, Jodi one thing I would like to say is My wife is now behaving strangely she is not talking with me properly..I m really facing vivid mental stress beyond my capacity..and I don't want to loose my wife..It has been 5 years since I last met to my wife..Is there any way I can cope with this situation?
I think sometimes the fear and anxiety may have a basis in reality. Example: last fall I had a persistent foreboding that something bad was going to happen to one of us - i.e. me, my husband, two cats, two dogs. It was a constant anxiety that I thought about nearly every day, and was very unusual for me to experience such a thing. Sure enough, one of the cats became ill, and died. I think I was picking up on subtle behavioural and/or physiological changes in him and didn't realize it until it became very obvious. Saddest thing is that the anxiety and fear caused by his illness caused me to handle the situation badly.
Thank you Jodi for the post. I am now able to calm down and release myself from this anxiety! I appreciate it so much.
[...] The kinds of worries that may arise vary, for example, fear of it happening to us (vulnerable), fear of losing someone you love, fear of the world "going to hell," fear of triggering trauma memories, fear for the [...]
This post lifted my soul.
Cheers
Frank Foster
Queensland, Australia
I love this website, I just found it and it has changed my life greatly. As I am going thru a transition of sorts. The man I love I became jealous of him, and the article that you wrote of Fear vs Love made me realize what I've been doing with trying to control him so I wouldn't loose him. And I am afraid that I have lost him due to my jealousy as you called fear. I'm learnt alot just from reading these posts. I hope I can figure out the rest. Thank you so much for being so insightful. can you tell me any other articles that you have that I may read to assist me in learning about how to control my anger and jealous controlling nature for being in a relationship.
After 20 years of an unhappy marriage, and a few years of being VERY alone, I fell in love (quite unexpectedly) with the love of my life. We married a few months ago and things are fantastic. But the better they get the worse the panic inside me that something is going to go wrong; one of us will get hurt, get sick, etc. things don't go smoothly like this for me, I feel like it can't continue. And the assistance of friends who try to rationalize things doesn't help, if it was rational it wouldn't be called panic, right? No matter what I tell myself, to live in the moment, enjoy what I have, that I deserve this and it's long overdue, I can't seem to get a handle on it.
Losing someone's love is a fear that comes with a sense of unworthiness. You have nothing to be afraid of. The "love" you have lost lately (online "friends") hasn't really been love. Those relationships built around anxiety, misery, desperation. The real love is lasting now. See it. :)
Thank you Jodi for this post. it helps a lot to think that when we are connected to a person, there is no loss. Loss for me was death, but now it is something else. I used to be afraid of the death of a loved one. Since i was a child and until maybe just 10 years ago, I used to visit everyone's bed at night just to make sure they are breathing.The perception of loss has changed for me.Losing the one I love now became losing "the love" of the ones I love. Death is easier for me to handle as I feel the connection can get even stronger after death because it is not limited by time or subject to any influence. It's only while reading the post that i realized that change in me. I realized that loss for me had nothing to do with death.
Leave a reply