Finding Friendship with Schizophrenia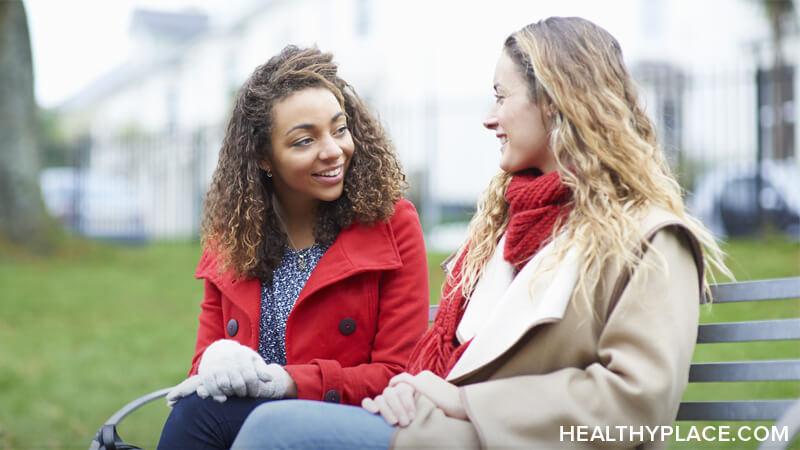 Building meaningful friendships is an important part of life, and it is no less true in people with Schizophrenia. The illness itself can cause people to fear the outside world, which is why it is so important to overcome this and interact with people.
Having someone that appreciates you despite your illness, can be difficult. Many people are misinformed about Schizophrenia, and will choose not to associate with you. When you cross or meet someone like this, it is important to realize that such a person would probably not make a good friend to begin with. Good friends are people who will judge you by your good deeds, and not by what your health issues are. Though it may be hurtful when someone treats you unfairly because of your diagnosis, it is important to know that such stereotypes occur predominantly out of ignorance and misguidance.
I have learned over the years that people will judge you based on your own merits. If you can learn to manage your illness, then many good people are willing to let you come into their lives and give you the benefit of the doubt. From here it is easier to build a relationship based on trust and understanding.
When I think of my "treatment plan" for schizophrenia, I think not only of the medications that I take, but also of the activities and choices that I make. One quality medication that I take, are the people and friends that I surround myself with. Like all medications it can take experimentation before finding just the right combination, but once you do it is well worth it.
If you suffer from schizophrenia, try to avoid isolation, as it causes the mind to stray off course. Staying within reality is helped by interacting with the real world. Sometimes I have been able to ease my symptoms some, by simply forcing myself out of the house and making my best attempt at enjoying the world.
If you are having difficulty building relationships because your illness is not yet well controlled, take baby steps towards this goal by such things as taking walks in the park, going to coffee shops or hanging out at the zoo. Sometimes simply being around people can be enough to lift the isolation.
Though making meaningful relationships with Schizophrenia is difficult, by no means is it impossible. Having even just a few friends will make it easier for you when you are having difficulty, and make the times when you aren't even better. Building solid relationships will make you mentally stronger and healthier. Through others, you will be able to concentrate more on the world, and less on the fictitious imagination within. Hopefully one day, you will find yourself never feeling lonely again.
APA Reference
Hoeweler, D. (2011, December 15). Finding Friendship with Schizophrenia, HealthyPlace. Retrieved on 2023, December 11 from https://www.healthyplace.com/blogs/creativeschizophrenia/2011/12/finding-friendship-with-schizophrenia
Author: Dan Hoeweler
My schizophrenic son wants to do things with the guys. But he has no friends. I feel his lonli eds.
I'm 27 y.o woman, I have schizophrenia and I'm socially isolated, I am scared of others and don't trust anyone. I would like to experience friendship some day. Good luck everyone!
I have a very smart 26 y/o son who has schizophrenia. Thank God, with his meds and herbs, his mind is clear all the time. Because of tendency for social isolation, he is lonely and in desperate need to find friends. He's living a very healthy live style. We live near Jennings, FL.
I have a brother 31 he so desires just to have friends.During the week he attends a forworkshop from Monday to Friday but weekends he has no friend.That is when he feels really lonely.Does anyone know of a social group weekends
I agree that the goal with the illness is to find people who judge you based on your actual merits rather than some fictitious idea of a mentally ill person.
where can people living with schizophrenia meet for movies, music, conversations, board games, dancing, and just to not feel alone with the background noises?
my daughter lives with schizophrenia and she is lonely. She is 31 and she has more good days than bad. She has a real desire for real friends
Leave a reply