Reading Books Helps with My Schizoaffective Anxiety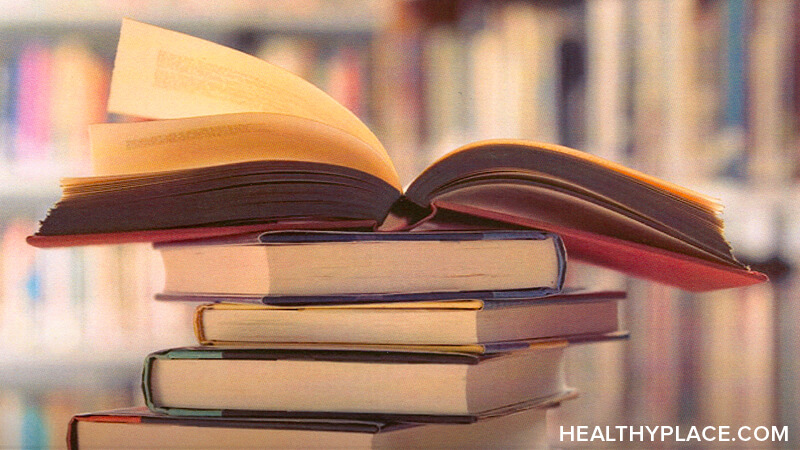 Reading books helps immensely with my schizoaffective disorder and my schizoaffective anxiety. Reading books is a great escape, too, and gives value to my time. But it's a catch-22 because, in order for me to be able to concentrate on a book, my schizoaffective anxiety has to be at a lower level than it usually is.
Reading Books Is Hard Since My Anxiety Spiked
I used to read voraciously. I especially liked books about women's studies and Philippa Gregory's historical fiction about the Tudor Court in Great Britain. (You may have heard of the best-seller The Other Boleyn Girl, which was made into a movie starring Natalie Portman and Scarlett Johansson.)
But, something happened. A few years ago, my anxiety spiked to the point where I couldn't concentrate enough to read more than a page or two of a book without putting it down. To me, this is tragic. That may sound melodramatic, but it's how I feel. You see, I can think of few things better than getting lost in a good book. In fact, some of my fondest memories are of reading books—from reading Jane Eyre in college, all the way back to reading Little House On the Prairie when I was nine.
This Schizoaffective Can Still Get Lost in a Good Book Sometimes
I can still read magazine articles and articles, in general, online. But that's not the same problem. Articles tend to be short and don't require a long attention span. They typically take less than five minutes to read.
It's not as though I can't get lost in a good book sometimes, though. I devoured two books back-to-back a couple of years ago, and as recently as last week, I read a whole book in less than a week. (Interestingly, all of these books were about women's studies.) I think I was able to get lost in the book last week because my husband Tom took a week of vacation time off work and I felt less anxious since he was around.
Even though magazines don't give the same benefits to my schizoaffective anxiety as books, I do subscribe to magazines so I have something to read.
After last week, I tried to read a couple of novels but neither of them grabbed my attention the way the book I read last week did. I've even tried re-reading old favorites but that hasn't seemed to work, either.
Last night I dreamed I read The Second Sex by Simone de Beauvoir. Maybe I should give that a go once again. If it doesn't work out, you can find me at my local library or book store, desperately searching for my next engrossing read.
APA Reference
Caudy, E. (2019, May 16). Reading Books Helps with My Schizoaffective Anxiety, HealthyPlace. Retrieved on 2023, June 9 from https://www.healthyplace.com/blogs/creativeschizophrenia/2019/5/reading-books-helps-with-my-schizoaffective-anxiety
Author: Elizabeth Caudy
I need someone with schizoaffective disorder to speak with my daughter. She isolates herself and took to the streets once. She is non compliant on meds, and I have read several books ut I cannot make her help herself.
Dear Vive, thank you for your comment. Have you considered taking her to a support group where she could talk to other people with schizoaffective disorder? Best, Elizabeth
Leave a reply