Introduction to Sammi Caramela, Author of 'Trauma! A PTSD Blog'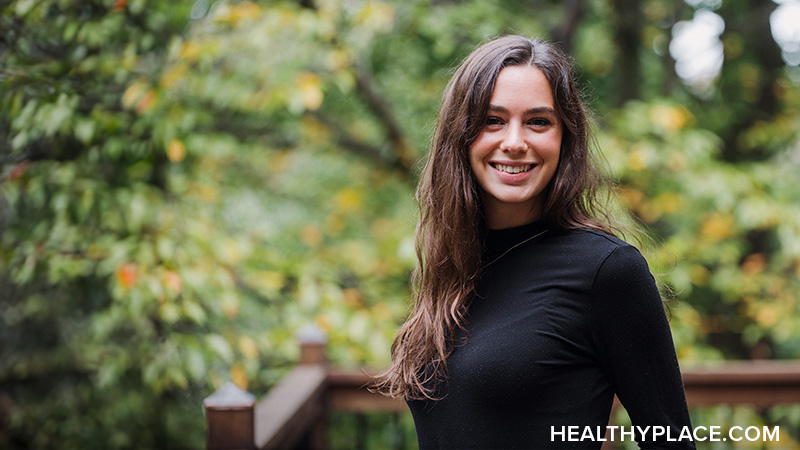 I'm Sammi Caramela, and I'm excited to join HealthyPlace as the new author of Trauma! A PTSD Blog. I've lived most of my life in survival mode, but it wasn't until I was in my early 20s that I realized I was suffering from posttraumatic stress disorder (PTSD) from early childhood trauma. Learning why I was suffering was crucial to healing from the extreme anxiety and depression I coped with on a regular basis.
How Trauma and PTSD Manifested for Sammi Caramela
I was only four years old when I endured child-on-child sexual assault — a widely misunderstood trauma that involves a child being a perpetrator. Though many assumed it was just "children experimenting," I was left with permanent emotional scars that caused me to develop symptoms of obsessive-compulsive disorder (OCD), anxiety, depression, phobias, and panic attacks. Throughout my childhood and young adulthood, I tried countless forms of therapy like exposure and response prevention (ERP) and cognitive behavioral therapy (CBT), but nothing seemed to help because I didn't feel safe. At the core, I was just a terrified little kid who would do anything to survive.
Eventually, my body grew so exhausted from fighting that I became physically ill. After countless doctor's appointments and medical tests pointing to "stress" as the trigger for my poor health, I finally found a therapist — 20 full years after my childhood sexual assault — who was able to cut through the chaos, ask the right questions, validate my experience, and ultimately provide the right diagnosis of PTSD.
Hear more about Sammi's journey with trauma and PTSD here:
Sammi Caramela Heals from Trauma
I never thought I would get to a place where anxiety is just a nuisance that occasionally flares up. Sure, it's not fully gone, and I still experience moments of despair and panic when triggered, but my quality of life has become much greater since getting my diagnosis and starting trauma-focused therapy. My goal with this blog is to help others heal from their traumas and know they are not alone in their struggles. PTSD symptoms can be complex and overwhelming at times, but with self-compassion and a supportive community, you can heal. Let's do it together.
APA Reference
Caramela, S. (2023, May 29). Introduction to Sammi Caramela, Author of 'Trauma! A PTSD Blog', HealthyPlace. Retrieved on 2023, December 6 from https://www.healthyplace.com/blogs/traumaptsdblog/2023/5/introduction-to-sammi-caramela-author-of-trauma-a-ptsd-blog
Author: Sammi Caramela
Congrats Sammi ! You are really spreading your creative wings. And I'm so glad you've finally identified your health challenge and you've finally found peace. Life is good now for you. I'm glad!
Thank you, Ken! I am excited to continue my journey with HealthyPlace and spread my wings. So glad to have you following along!
Leave a reply