Eating Disorders: Is Your HMO Anorexic?
Getting Your Insurance Company to Pay for Eating Disorders Treatment
Many times, it's nearly impossible to get your insurance company to pay for eating disorders treatment
Surrounded by stuffed animals and dolls on her floral four-poster bed, 18-year-old Emmy Pasternak has a childlike appearance, but it can't hide her anger. At 95 pounds, Pasternak is 23 pounds healthier than she was at the worst stage of her battle with anorexia nervosa. She says her fight with the treatment for eating disorder was overshadowed by worries about insurance and money.
But she knows she's lucky: She's alive because her parents could afford her care when their insurance wouldn't cover it. Others in her position might not be so fortunate.
The advent of managed care has cut treatment options for anorexics and bulimics, who sometimes require months of hospitalization.
In some cases, insurance providers have spending caps on care because eating disorders are considered a mental illness. A $30,000 lifetime cap would cover less than 30 days of inpatient care. Some health maintenance organizations, or HMOs, have a $10,000 cap.
Insurers also routinely refuse to pay for hospitalization except in cases that require urgent care, such as heart or liver failure.
Anorexia, in particular, is a chronic illness that takes three to four years on average to effectively treat, something insurers are increasingly unwilling to pay for.
"If you've got diabetes, no problem. If you've got anorexia -- big problem,'' said Dr. Hans Steiner, the co-director of the Eating Disorders Program at Lucile Packard Children's Health Services at Stanford University.
Steiner recently returned to the center after a two-year sabbatical and found an "astonishing'' change in how patients were treated.
"All the talk concerning the patient was: 'Well, we should do this, but the insurance company won't cover it,''' he said.
More than 5 million women and girls in the United States suffer from an eating disorder or a borderline condition, and at least 1,000 will die from one this year. Anorexia is marked by severely limited food intake. Bulimics overeat, then purge themselves.
Treatment ranges from hospitalization to outpatient treatment, depending on the severity of the condition. Long-term care, including counseling, is normally required, doctors say.
Pasternak's anorexia first surfaced just before her freshman year in high school. Since then, she has been hospitalized five times and still suffers side effects, including osteoporosis and heart problems. Some eating disorder sufferers face brain damage, anemia, bone loss and infertility. Pasternak spent a year in a San Diego treatment center, at a cost of more than $138,000. She said her parents depleted all of their savings for her care.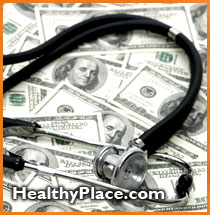 "It worried me that my parents were spending a lot of money when I was in the eating disorders treatment center,'' she said. "And I shouldn't have been worrying when I needed to concentrate on getting better.''
Today, Pasternak is considering a future that was inconceivable to her just a year ago -- she's planning to go to college. Sitting in her bedroom, she says she wants to go somewhere close to home -- and close to help.
"An eating disorder isn't just cured by going to the hospital for a few days or weeks,'' she said. "It's something you live with all your life.''
Myra Snyder, president and CEO of the California Association of Health Plans, said employers are mainly to blame for the lack of coverage -- because they select health care plans for their workers.
"People think the health plans determine what to cover and what not to cover,'' she said. "We don't. It's the employers who decide.''
Also, few places provide qualified care, she said. Snyder noted that it would be more cost-effective for insurance providers to treat eating disorders early, before increased care and treatment is needed.
"It's in the health plans' best interests to send the patient to a place that specializes in that kind of treatment,'' she said.
Pasternak has tried to reconcile her guilt over spending her parents' savings while focusing on her recovery. She takes medication and must stick to a meal plan, in addition to continued therapy.
"Sometimes I feel like I'm never going to be normal,'' she sighs. "And I'm not.''
next: Eating Disorders Not Otherwise Specified (EDNOS)
~ eating disorders library
~ all articles on eating disorders
APA Reference
Staff, H. (2008, December 23). Eating Disorders: Is Your HMO Anorexic?, HealthyPlace. Retrieved on 2023, December 8 from https://www.healthyplace.com/eating-disorders/articles/eating-disorders-is-your-hmo-anorexic
Last Updated: January 14, 2014