Eating Disorder Help: Where to Get Help for Eating Disorders?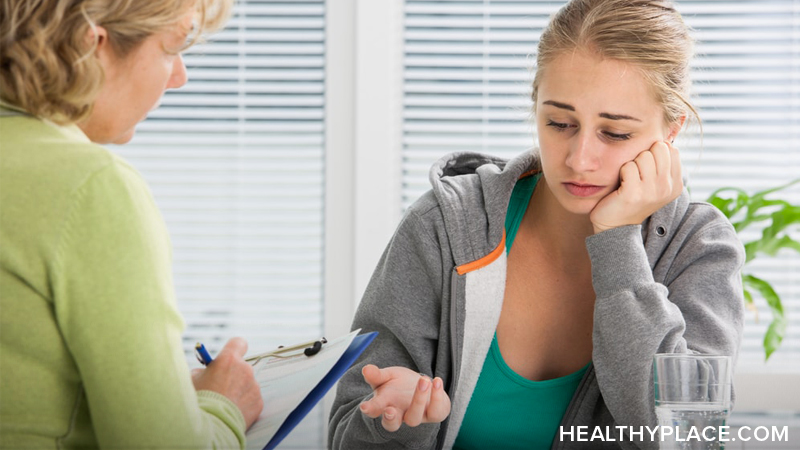 Help for eating disorders is critical to regaining control over the patient's health and life, especially given that eating disorders are destructive and potentially life-threatening mental illnesses. Because these illnesses are often signs of an underlying problem, eating disorder help takes a variety of forms. It aims to address both the behavior of the eating disorder symptoms as well as the underlying issues.
Help can be found through hospitals, eating disorder treatment centers, private clinicians, group therapy, and self-help efforts. With the proper treatment and a positive attitude, recovering from an eating disorder is possible.
Hospitals and Doctors Offer Eating Disorder Help
The first step in getting help for anorexia, bulimia, or overeating is being properly diagnosed by a mental health professional. For most people, it starts with a trip to the doctor's office. It's important that patients not self-diagnose an eating disorder; only with a proper diagnosis and health assessment can the correct eating disorder treatment be identified and used.
Typically, treatment does not require hospitalization, but in severe cases, a doctor may determine the health of the patient has been so compromised that hospitalization is necessary.
Other medical personnel that provide help for eating disorders include:
Psychiatrists for psychotherapy and medication
Nutritionists
Psychologists / Counselors
Many of these professionals may provide services in private practice as well as through hospitals.
Eating Disorder Treatment Centers
For many with an eating disorder, everyday life is a struggle. For those with serious symptoms or multiple psychiatric diagnoses' (for example: personality disorder and anorexia, addiction and eating disorder), around-the-clock assistance is required; this often happens at an eating disorder treatment center. Treatment centers provide eating disorder-specific care in either outpatient or inpatient settings. While the cost of receiving eating disorders help from a treatment center may be high, it may be the most successful way of treating a severe, long-term eating disorder.
Group and Self-Paced Help for Eating Disorders
Help for anorexia, bulimia or overeating can be found outside the confines of a medical system too. An eating disorder support group can offer a safe place to share powerful emotions as well as learn coping skills and valuable treatment information. An eating disorder support group may be in-person or online (also known as an eating disorder forum), or may be a program through a hospital, or community or faith-based organization.
Eating disorder support groups can provide self-paced eating disorders help and support. Additionally, self-help books about eating disorders are available to aid in eating disorders recovery.
In-person support groups can be found here:
APA Reference
Tracy, N. (2022, January 4). Eating Disorder Help: Where to Get Help for Eating Disorders?, HealthyPlace. Retrieved on 2023, December 5 from https://www.healthyplace.com/eating-disorders/eating-disorders-overview/eating-disorder-help-where-to-get-help-for-eating-disorders
Last Updated: January 12, 2022