Death of Whitney Houston: Where's the Compassion?
HealthyPlace Mental Health Newsletter
Here's what's happening on the HealthyPlace site this week:
Death of Whitney Houston: Where's the Compassion?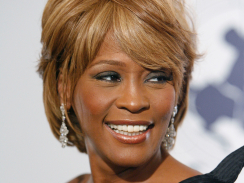 The news of Whitney Houston's unfortunate death hardly hit the Internet news sites Saturday evening before the "haters" came out on the social networks with their "Whitney Houston got what she deserved" comments. They were referring to the fact that Whitney Houston was a drug addict and because of that, her death from drug-related problems not only weren't unexpected, but she caused her own death. Why should anyone feel sorry for her? (Read: Whitney Houston's Death and Addiction Stigma)
At first, I was saddened by the response. Then appalled.
Now, with a few days to reflect on those responses to Whitney's death, I see a parallel between those comments and the basis of the stigma against mental illness.
In one camp, we have people who believe that addiction (or mental illness) is a moral failure, a character flaw. There's hope, that with education, this group can see things differently. In group two, we have those who are biased against people who are different and who they see as a threat to their ideals and way of life; similar to bigots. There's no easy solution for this group.
In either case, what struck me as inherently sad, was the lack of compassion for a human being that had died.
Articles on Mental Illness Stigma and Addiction
------------------------------------------------------------------
Share our Stories
At the top and bottom of all our stories, you'll find social share buttons for Facebook, Google+, Twitter and other social sites. If you find a particular story, video, psychological test or other HealthyPlace feature helpful, there's a good chance others in need will too. Please share.
We also get many inquiries about our linking policy. If you have a website or blog, you can link to any page on the HealthyPlace website without asking us beforehand.
------------------------------------------------------------------
Most Popular HealthyPlace Articles Shared by Facebook Fans
Here are the top 3 mental health articles HealthyPlace Facebook fans are recommending you read:
If you're not already, I hope you'll join us/like us on Facebook too. There are a lot of wonderful, supportive people there.
------------------------------------------------------------------
Mental Health Experiences
Share your thoughts/experiences with any mental health subject, or respond to other people's audio posts, by calling our toll-free number (1-888-883-8045).
You can listen to what other people are saying by clicking on the gray title bars inside the widgets located on the "Sharing Your Mental Health Experiences" homepage, the HealthyPlace homepage, and the HealthyPlace Support Network homepage.
If you have any questions, write us at: info AT healthyplace.com
------------------------------------------------------------------
From HealthyPlace Mental Health Blogs
Your comments and observations are welcomed.
Feel free to share your thoughts and comments at the bottom of any blog post. And visit the mental health blogs homepage for the latest posts.
Repairing a Damaged Relationship Between You and Your Child
A broken parent-child relationship can be a source of lifelong pain. In this week's article, The Parent Coach addresses how to repair a damaged relationship between you and your child.
If you know of anyone who can benefit from this newsletter or the HealthyPlace.com site, I hope you'll pass this onto them. You can also share the newsletter on any social network (like facebook, stumbleupon, or digg) you belong to by clicking the links below. For updates throughout the week,
APA Reference
Staff, H. (2012, February 17). Death of Whitney Houston: Where's the Compassion?, HealthyPlace. Retrieved on 2023, December 3 from https://www.healthyplace.com/other-info/mental-health-newsletter/death-of-whitney-houston-wheres-the-compassion
Last Updated: September 4, 2014