What is a Psychiatric Advance Directive?
Here's what's happening on the HealthyPlace site this week:
---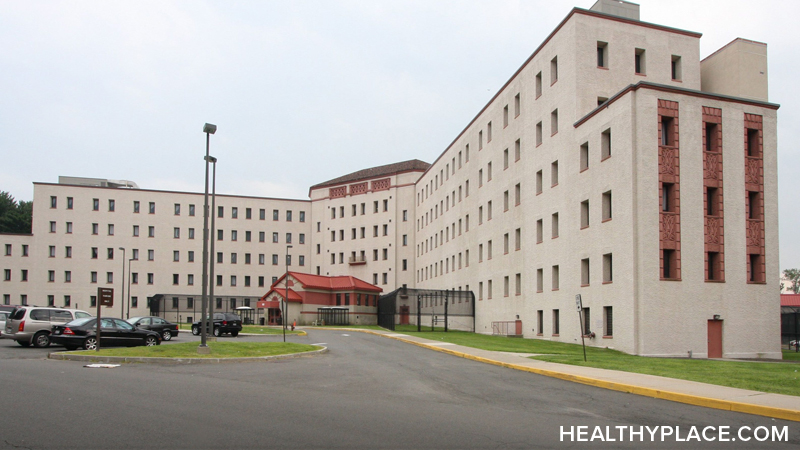 What is a Psychiatric Advance Directive?
Have you heard of a psychiatric advance directive?
Sometimes, people living with mental illness worry about what will happen if they enter crisis. A common concern relates to needing a psychiatric hospital and having no control over decisions made about them. Did you know that you can take legal action ahead of time, while you have the mental capacity, by creating a psychiatric advance directive?
A psychiatric advance directive contains your preferences and instructions for your mental health treatment. It can also name an agent or proxy to make treatment decisions on your behalf when you are unable to do so for mental health reasons.
Psychiatric advance directives can include preferences like these:
Medication you've tried and do not want again
Medication you'd like to keep taking
People you do or do not want involved in your mental health care
A psychiatric advance directive can't:
Guarantee certain doctors will work with you
Give you unrestricted control over your treatment, including medication
Having your preferences known and legally recognized can help reduce some of the stress of psychiatric hospitalization. When you speak up for yourself when you are able to think clearly, you will retain your voice when you're not functioning at complete mental capacity.
(Note: You can include components of psychiatric directives into a medical advance directive or living will if your state doesn't recognize psychiatric advance directives.)
Related Articles Dealing with Psychiatric Hospitalization
Your Thoughts
Today's Question: What items do you think would be helpful to include in a psychiatric advance directive? We invite you to participate by sharing your experiences, thoughts, and knowledge on the HealthyPlace Facebook page.
From the HealthyPlace Mental Health Blogs
On all our blogs, your comments and observations are welcomed.
Feel free to share your thoughts and comments at the bottom of any blog post. And visit the mental health blogs homepage for the latest posts.
------------------------------------------------------------------
Most Popular HealthyPlace Articles Shared by Facebook Fans
Here are the top 3 mental health articles HealthyPlace Facebook fans are recommending you read:
If you're not already, I hope you'll join us/like us on Facebook too. There are a lot of wonderful, supportive people there.
------------------------------------------------------------------
Mental Health Quote
"I need one of those long hugs where you kinda forget whatever else is happening around you for a minute."
Read more depression quotes.
------------------------------------------------------------------
That's it for now. If you know of anyone who can benefit from this newsletter or the HealthyPlace.com site, I hope you'll pass this onto them. You can also share the newsletter on any social network (like facebook or stumbleupon) you belong to by clicking the links below. For updates throughout the week, follow HealthyPlace on Twitter or become a fan of HealthyPlace on Facebook. Also, check out HealthyPlace on Instagram, YouTube and Pinterest, where you can share your mental health pins on our Share Your Mental Health Experiences board.
APA Reference
Peterson, T. (2019, October 1). What is a Psychiatric Advance Directive?, HealthyPlace. Retrieved on 2023, December 3 from https://www.healthyplace.com/other-info/mental-health-newsletter/what-is-a-psychiatric-advance-directive
Last Updated: October 2, 2019